Paste a url where
this mod
can be downloaded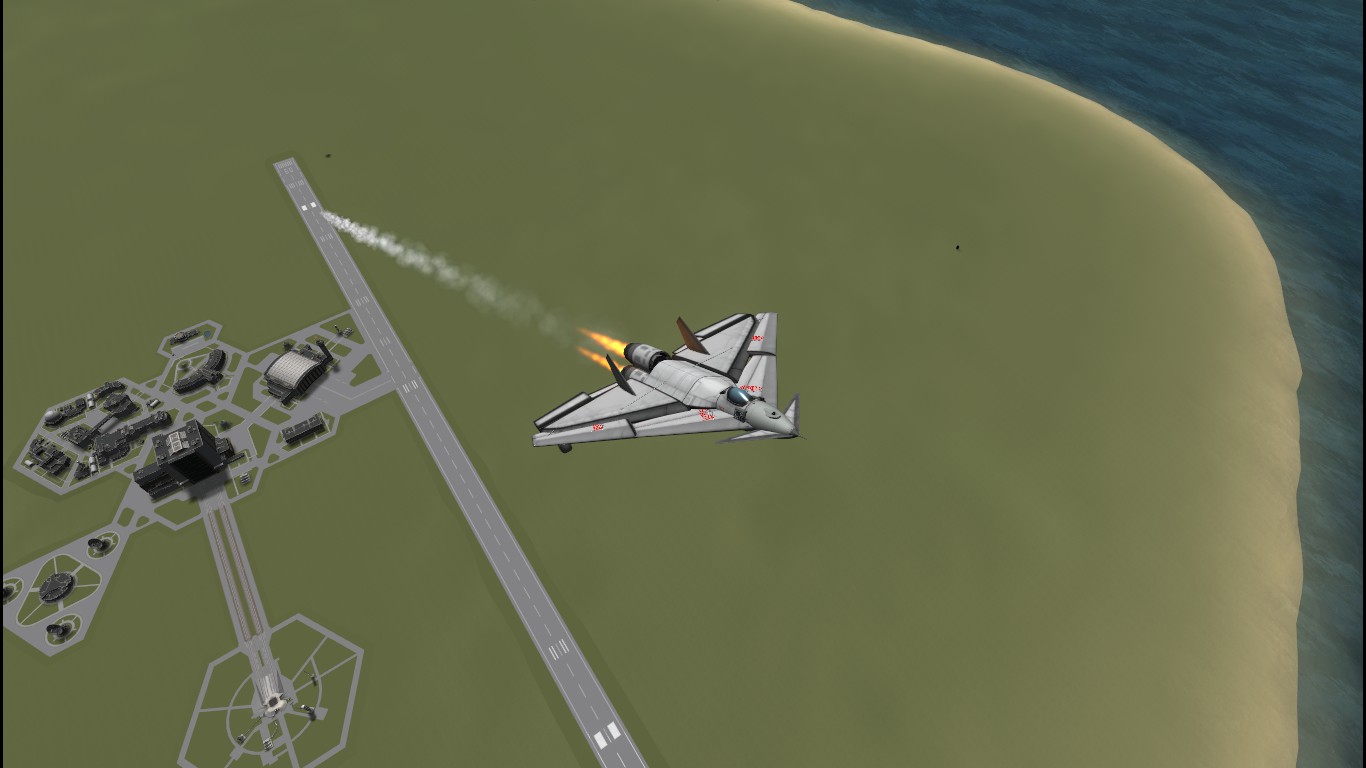 Details
Type: SPH
Class: ship
Part Count: 55
Mods: 2
Description
The A Dorito designed for a competition (http://forum.kerbalspaceprogram.com/index.php?/topic/145444-top-gun-ai-revamped/&do=findComment&comment=2741362). Not as maneuverable, but it will get the job done.
Looks like the plane in the picture, with a few minor differences, such as a removed engine.
Armament:
2 Vulcans with 1300 rounds of ammo
4 AIM-120 missiles.
Countermeasures include 8 Chaff pods and 2 Flare pods, for a total of 58 points.
Built in the SPH in KSP version 1.1.3.