Paste a url where
this mod
can be downloaded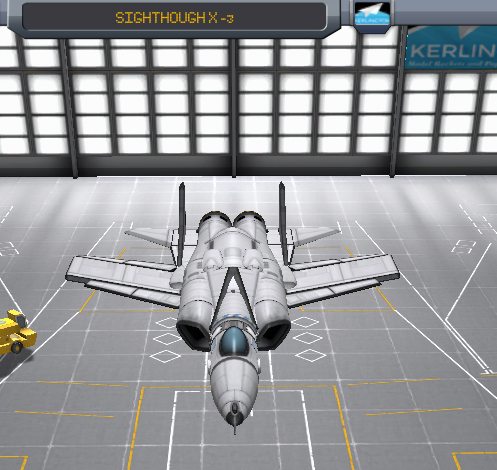 Mods
Ferram Aerospace Research
Squad (stock)
Details
Type: SPH
Class: spaceplane
Part Count: 83
Mods: 2
Description
made by sighthough¨¨1- toggle engine mode¨2- increace flaps¨3- decreace flaps¨4- retract airbrakes¨5- extend airbrakes¨¨
A mod aircraft called SIGHTHOUGH X -3. Built with 83 of the finest parts, its root part is Mark2Cockpit.
Built in the SPH in KSP version 1.0.5.
This plane is designed to orbit around kerbin and land safely back to its starting airport. Sadly, due to changes in landing gear configuration during development, the short ladders the plane comes equiped with just dont cut it so make sure to retract the front landing gear before E.V.A. as preposterous as that might sound our scientists and engineers claim the nosecone will be fiiiine , dont worry bout it and that
statistically 95% of E.V.A's after flight did not even have a nosecone to worry about
Do you really want to downvote this?
Don't forget, people build craft at all skill levels, just 'cos something is 'newbish' doesn't mean it needs hatin'.
It will cost you 5 of your own points to downvote
So only downvote craft that are totally unusable, not the craft pictured or have NSFW content with it.
(if the craft gets taken down you'll get your points back)