Paste a url where
this mod
can be downloaded
America's Next-generation Tanker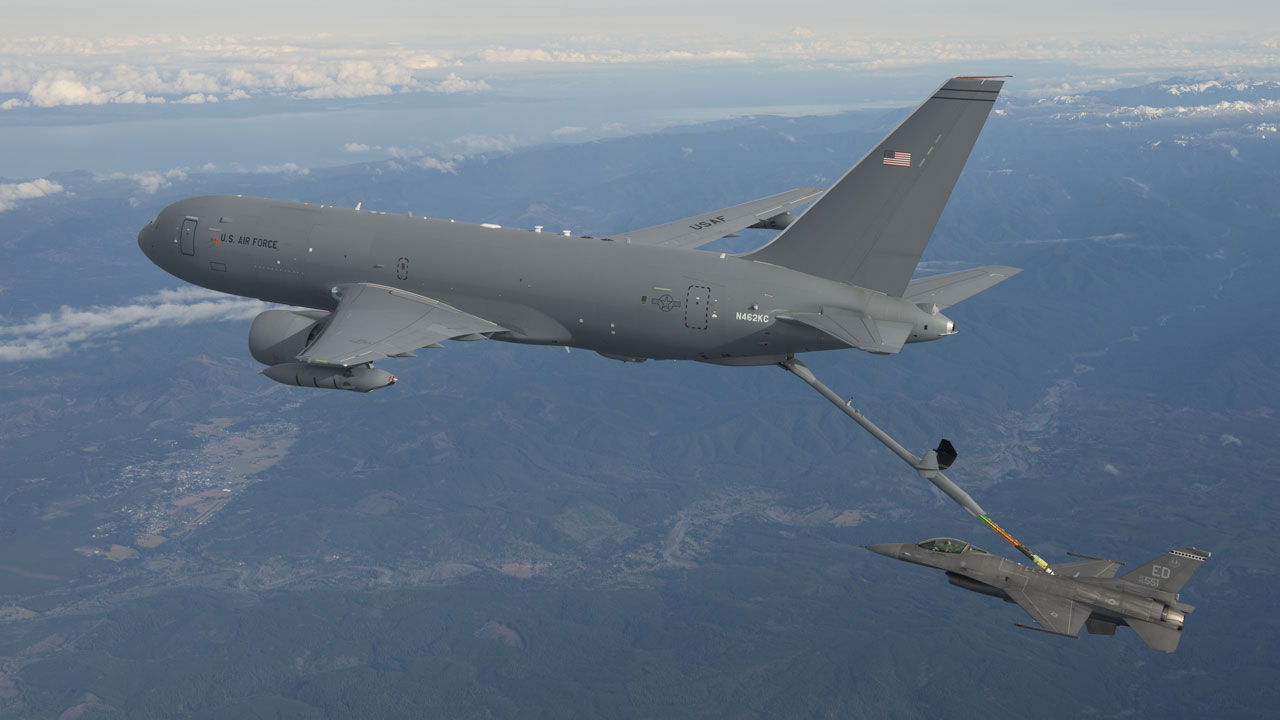 KC-46 Pegasus
The KC-46 is a next-generation aerial refueling and cargo aircraft developed as part of the KC-X program in 2006. Boeing adapted their 767 passenger/cargo aircraft to the roles required in the KC-X competition. The Pegasus can be used in a variety of roles, including cargo, aerial refueling, and as a flying hospital. The Pegasus contains equipment for both boom and probe and basket refueling, and can refuel up to three aircraft at the same time.
This KC-46 is the final craft in NorthAmericanAviation's and my Jet of the Day Series, so I put a lot of time into making it look as accurate as possible. It features a unique nose design, built completely out of solar panels. Additionally, it has an accurate set of flaps and spoilers, plus a combination of crew and refueling capabilities. However, the most interesting part of this craft is (what I believe to be) the first-ever stock probe-and-basket refueling system in KSP.
How to use it:
1.) Make sure you have ignore crash damage enabled. I think it will work without it, but there's a solid chance it just explodes.
2.) Use action group 1 to decouple the boom. The boom should self-deploy. If it doesn't immediately re-dock, pitch up and down to make the docking ports stick. Use action group 2 to toggle the boom engines off.
3.) Use action group 1 again, then switch to the boom and throttle up to full. Again, it should move forward by itself.
All stock replicas of fighters, bombers, X-planes, and space missions
Do you really want to downvote this?
Don't forget, people build craft at all skill levels, just 'cos something is 'newbish' doesn't mean it needs hatin'.
It will cost you 5 of your own points to downvote
So only downvote craft that are totally unusable, not the craft pictured or have NSFW content with it.
(if the craft gets taken down you'll get your points back)