Paste a url where
this mod
can be downloaded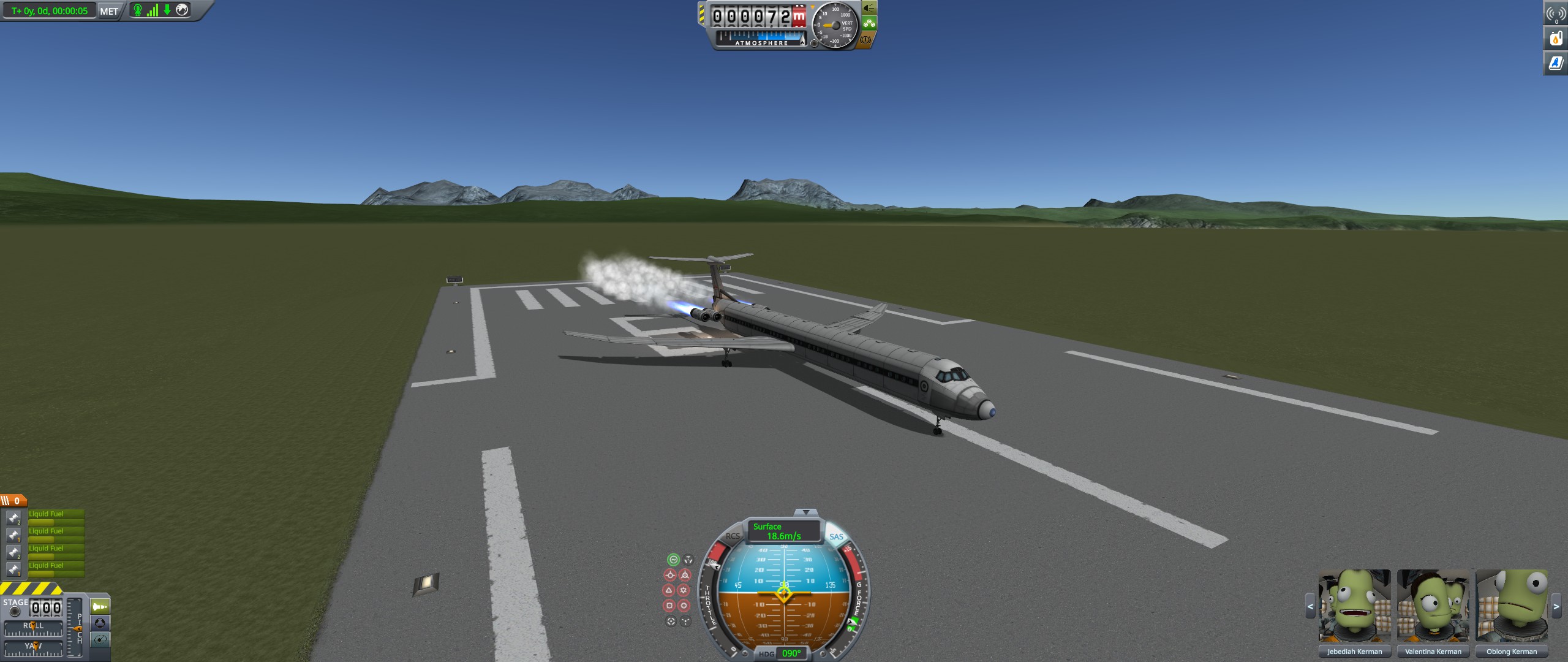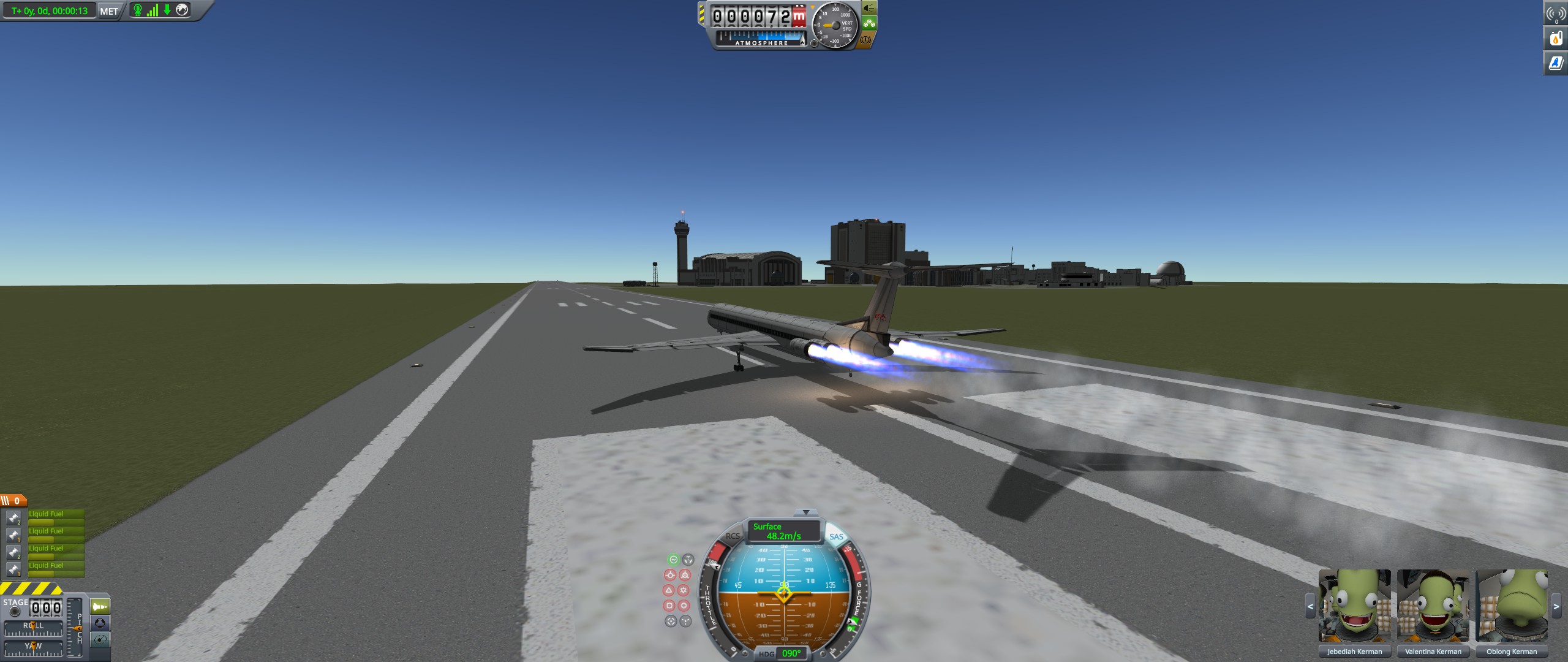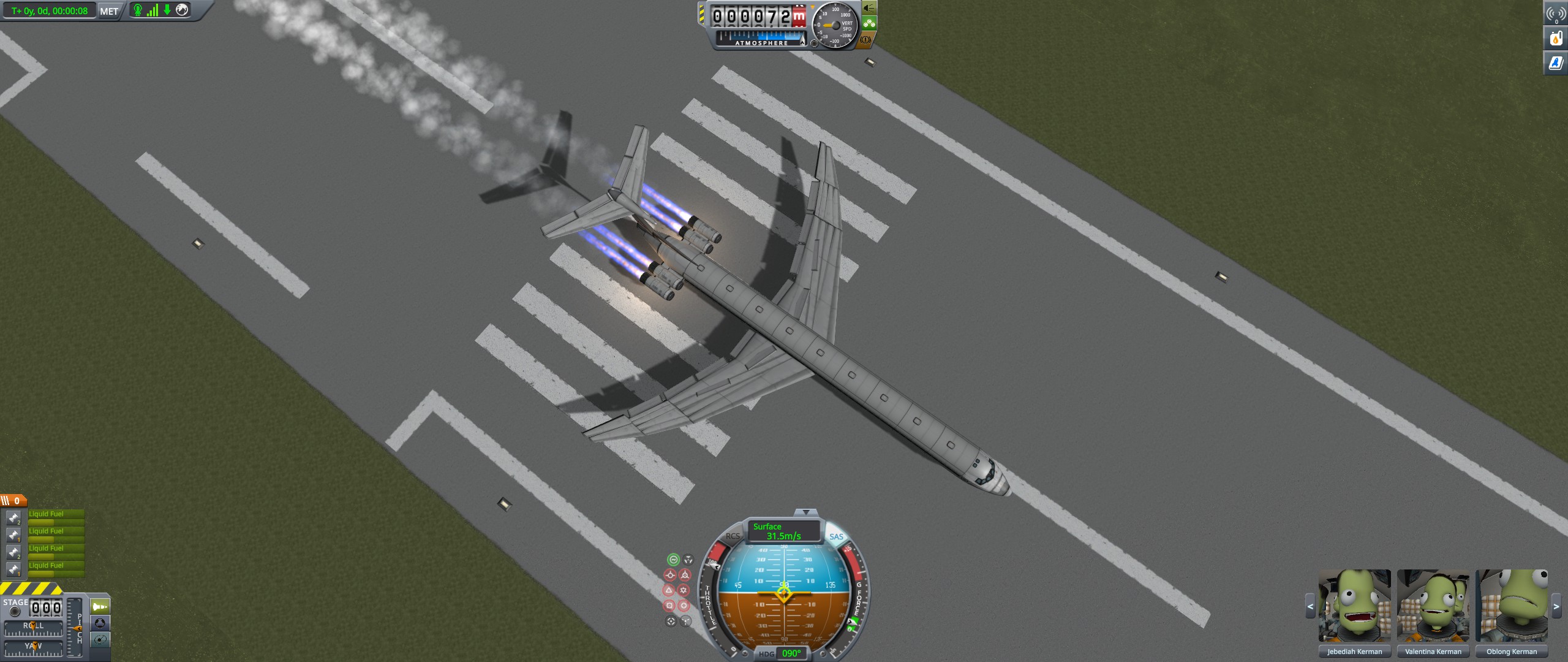 Details
Type: SPH
Class: aircraft
Part Count: 91
Pure Stock
Description
A stock aircraft called Ilyushin IL-62.
And we continue with the series of soviet passenger and cargo aircraft ;-). This is the IL-62, a large 4-engined long range plane, which is holding the world record for landing on the shortest runway: In 1989 the east-german Pilot Kallbach and his crew landed one Interflug IL-62 on the only 900 metres long grass runway located in Stölln/Rhinow in the former GDR. This was a long planned action to honor the flight pioneer Otto Lilienthal who did test his apparatures there. The plane now is a museum, and I admire it every weekend when we take out our sailplanes for flying…
Back to my craft: It is almost the size as the original one, flies really nice and is easy to land. As always, 1 toggles flaps and 2 toggles airbrakes. Because of the engines used, it lacks reverse thrust. May be changed later in an IL-62M version ;-)
Stats: my KSP-version // Original IL-62
Weight: 105 tonnes // 70 tonnes dry, 165 max
Length: 50.6 metres // 53.1 metres
Wingspan: 40.8 metres // 43.2 metres
Heigth: 10.7 metres // 12.3 metres
Thrust: 4*130kN // 4*113kN
Built in the SPH in KSP version 1.3.
Do you really want to downvote this?
Don't forget, people build craft at all skill levels, just 'cos something is 'newbish' doesn't mean it needs hatin'.
It will cost you 5 of your own points to downvote
So only downvote craft that are totally unusable, not the craft pictured or have NSFW content with it.
(if the craft gets taken down you'll get your points back)