Paste a url where
this mod
can be downloaded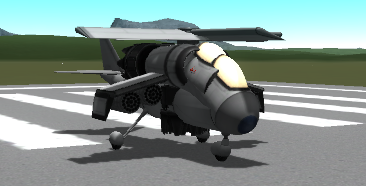 Description
hey guys! as you know this was meant to be helicopter but in my version i don't have rotors,so i made a vtol but in higher versions you can make a real helicopter.sorry!
press one to switch modes!
A stock aircraft called Attack Helicopter. Built with 303 of the finest parts, its root part is Mark2Cockpit.
Built in the SPH in KSP version 1.0.4.
Details
Type: SPH
Class: aircraft
Part Count: 303
Pure Stock
KSP: 1.0.4