Paste a url where
this mod
can be downloaded
Details
Type: VAB
Class: station
Part Count: 27
Mods: 1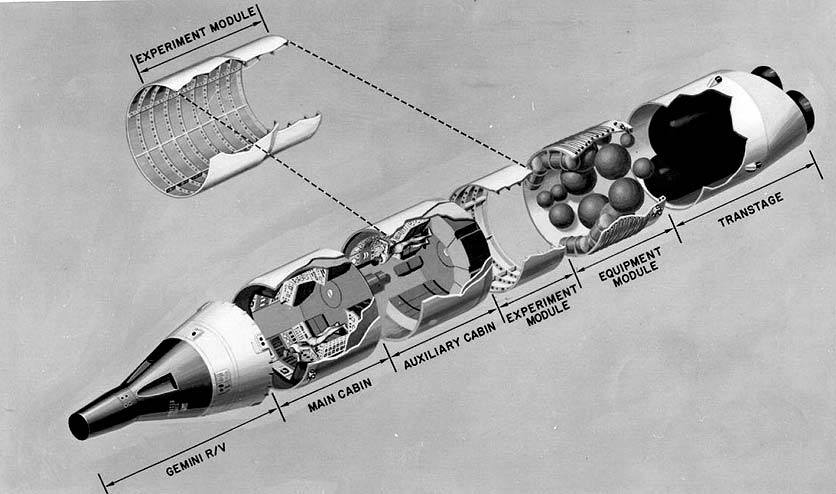 Description
The MOL project can be thought of as a US analogue to the Soviet Salyut/Almaz stations, meant for both civilian research and military observation. While MOL was smaller, it was interesting in that the crew was launched with it, eliminating the need for an orbital rendezvous and docking.
In KSP the MOL is a ready-made station with (from top to bottom), a Gemini spacecraft, a habitat module with solar panels, an unpressurized equipment/experiment bay, and a Metis transtage for maneuvering.
This is the MOL-A variant, with reduced SCIENCE! potential, but it does feature an unpressurized experiment bay and a modified Transtage for on-orbit manuvers. Meant for launch atop a Titan-III.
A mod rocket called Gemini MOL-A. Built with 27 of the finest parts, its root part is bluedog.Gemini.Crew.A.
Built in the VAB in KSP version 1.2.0.
Just plop atop a Titan-IIIC and you're ready to go!
Do you really want to downvote this?
Don't forget, people build craft at all skill levels, just 'cos something is 'newbish' doesn't mean it needs hatin'.
It will cost you 5 of your own points to downvote
So only downvote craft that are totally unusable, not the craft pictured or have NSFW content with it.
(if the craft gets taken down you'll get your points back)