Paste a url where
this mod
can be downloaded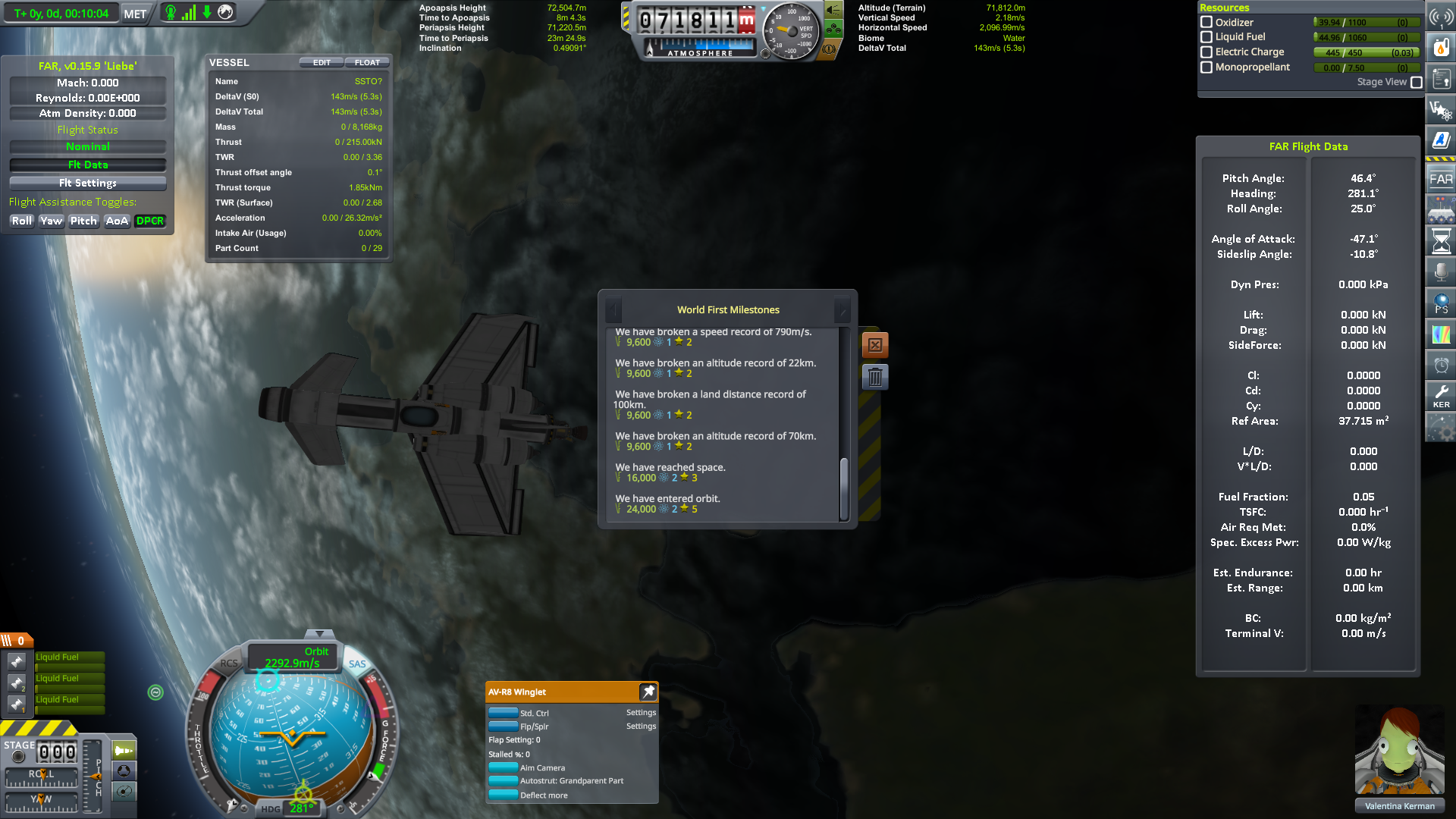 Details
Type: SPH
Class: spaceplane
Part Count: 29
Mods: 2
Mods
Ferram Aerospace Research
Squad (stock)
Description
A low tech single stage to orbit aircraft for Andetch's Caveman Tech SSTO Challenge. Built for Ferram Aerospace Research.
https://forum.kerbalspaceprogram.com/index.php?/topic/175409-caveman-tech-ssto-challenge/
Has no action groups aside from default Gear and Brake groups. You'll need to bring up the info window for the front flaps to use them, but the flaps do work. Be careful though, as those flaps are powerful in the lower atmosphere. The craft can just reach orbit with 100+ m/s to spare.
No parachutes! Use the J-33 Wheesley's Reverse Thrust capability and flaps to touch down at a safe speed. You'll also need to reverse the flaps (set to -15) as it'll want to pitch up as you approach the runway.
Do you really want to downvote this?
Don't forget, people build craft at all skill levels, just 'cos something is 'newbish' doesn't mean it needs hatin'.
It will cost you 5 of your own points to downvote
So only downvote craft that are totally unusable, not the craft pictured or have NSFW content with it.
(if the craft gets taken down you'll get your points back)