Universal Landing System Mk II Station/Transfer Vehicle
Paste a url where
this mod
can be downloaded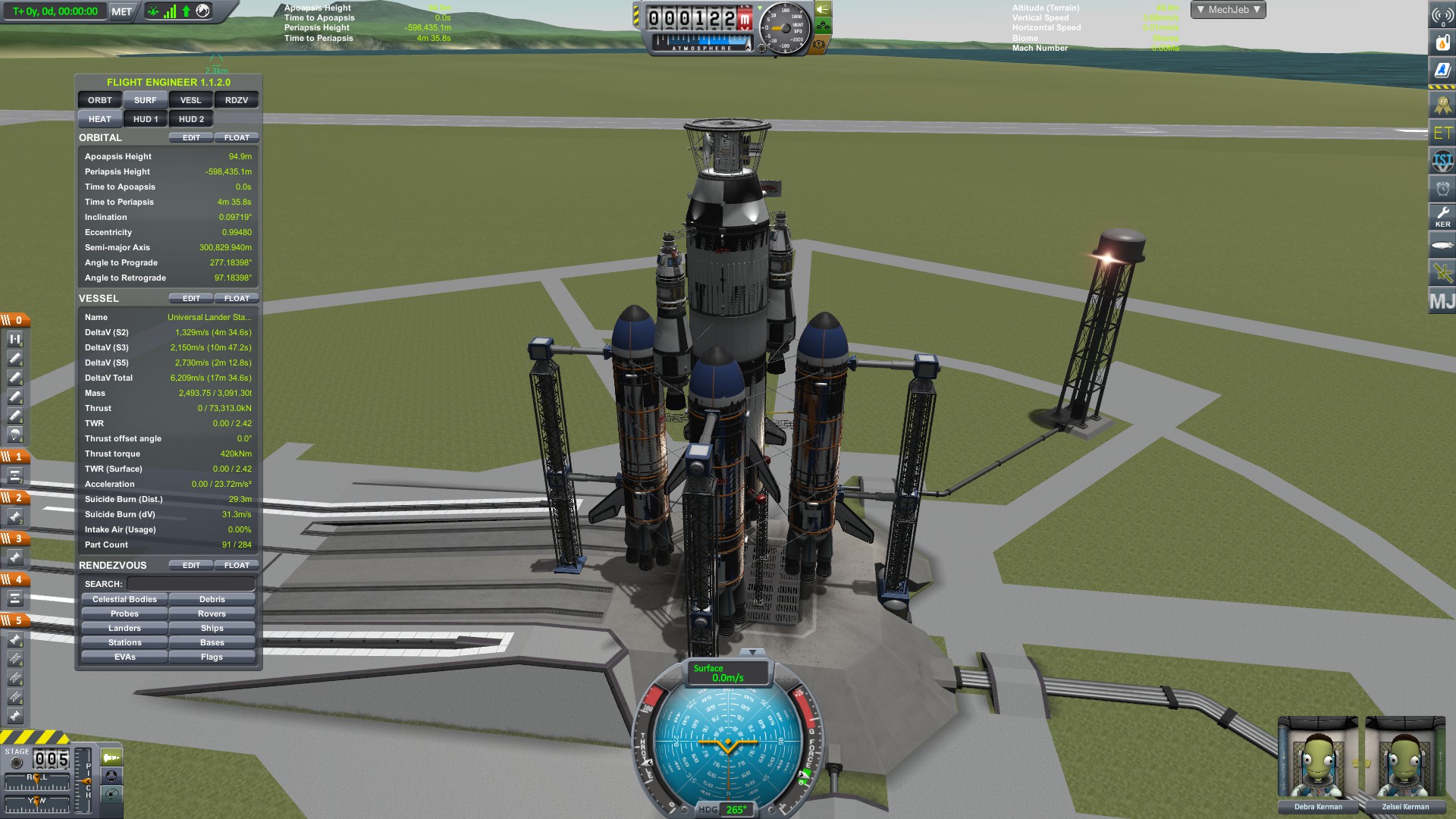 Details
Type: VAB
Class: station
Part Count: 284
Mods: 9
Mods
DMagic Orbital Science
KerbalEngineer
Lithobrake Exploration Technologies
MechJeb 2
Modular Rocket Systems
SpaceY Expanded
SpaceY Heavy Lifters
Squad (stock)
Tarsier Space Technology with Galaxies Continued…
Description
A mod rocket called Universal Landing System Mk II Station/Transfer Vehicle. Built with 284 of the finest parts, its root part is Large.Crewed.Lab.
The ULS MkII is an interplanetary transfer vehicle that doubles as a refueling and science station capable of deploying a manned lander/rover combination craft with mining and fuel production capabilities.
The Laboratory/Transfer section of the Universal Lander System Mk II includes an orbital research labratory, orbital science experiments, fuel storage, interplanetary transfer engines, and two manned interplanetary shuttlecraft.
Built in the VAB in KSP version 1.2.1.
Steam Guide for operational testing mission.
http://steamcommunity.com/sharedfiles/filedetails/?id=793510515
Steam Guide for Duna 1 Mission using this flight system.
http://steamcommunity.com/sharedfiles/filedetails/?id=795254102
Do you really want to downvote this?
Don't forget, people build craft at all skill levels, just 'cos something is 'newbish' doesn't mean it needs hatin'.
It will cost you 5 of your own points to downvote
So only downvote craft that are totally unusable, not the craft pictured or have NSFW content with it.
(if the craft gets taken down you'll get your points back)