Paste a url where
this mod
can be downloaded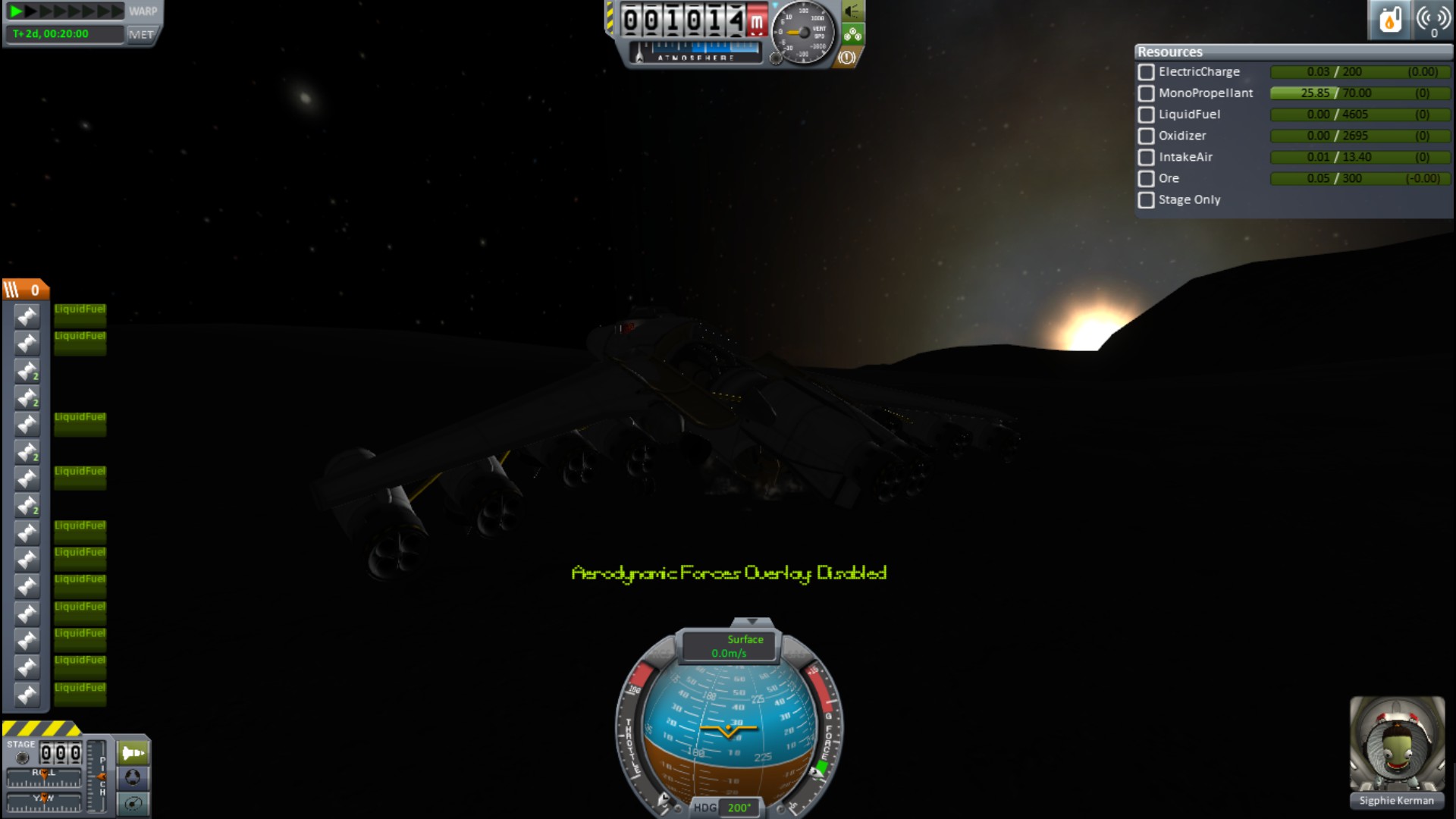 Description
ISRU monstrosity edition. Probably can't make it back into atmospheric planets without the wings breaking away.
** update ** It can make it back into kerbin atmosphere through careful aerobraking but suffers balancing issues and flips over before it can land when low on fuel.
A stock aircraft called frog jumpship v. J5. Built with 106 of the finest parts, its root part is adapterMk3-Size2Slant.
Built in the SPH in KSP version 1.0.4.
Needs addition of vernon SAS boosters to remain stable during Kerbin landing. Has bigger wings and more engines to lift the ISRU extractor and drill. Same body as the Frog Jumpship variant I4B (http://kerbalx.com/evader/frog-jumpship-v-I4B) but handles like a brick in 0 gravity. However this is my 1st SSTO ship that brought a kerbal back from a round trip to another stellar body (though she had to jump out a few feet just before the ship crashed back into kerbin in order to survive).
Details
Type: SPH
Class: spaceplane
Part Count: 106
Pure Stock
Do you really want to downvote this?
Don't forget, people build craft at all skill levels, just 'cos something is 'newbish' doesn't mean it needs hatin'.
It will cost you 5 of your own points to downvote
So only downvote craft that are totally unusable, not the craft pictured or have NSFW content with it.
(if the craft gets taken down you'll get your points back)