Paste a url where
this mod
can be downloaded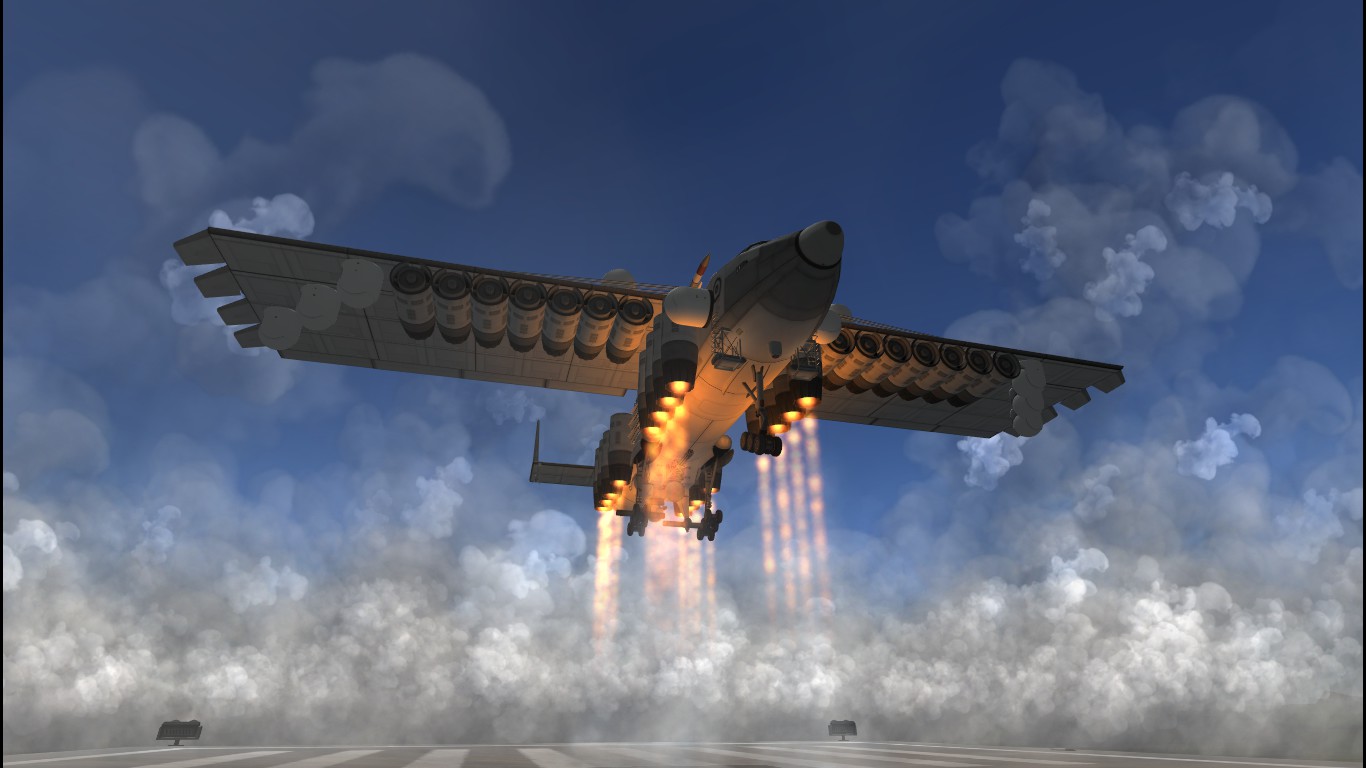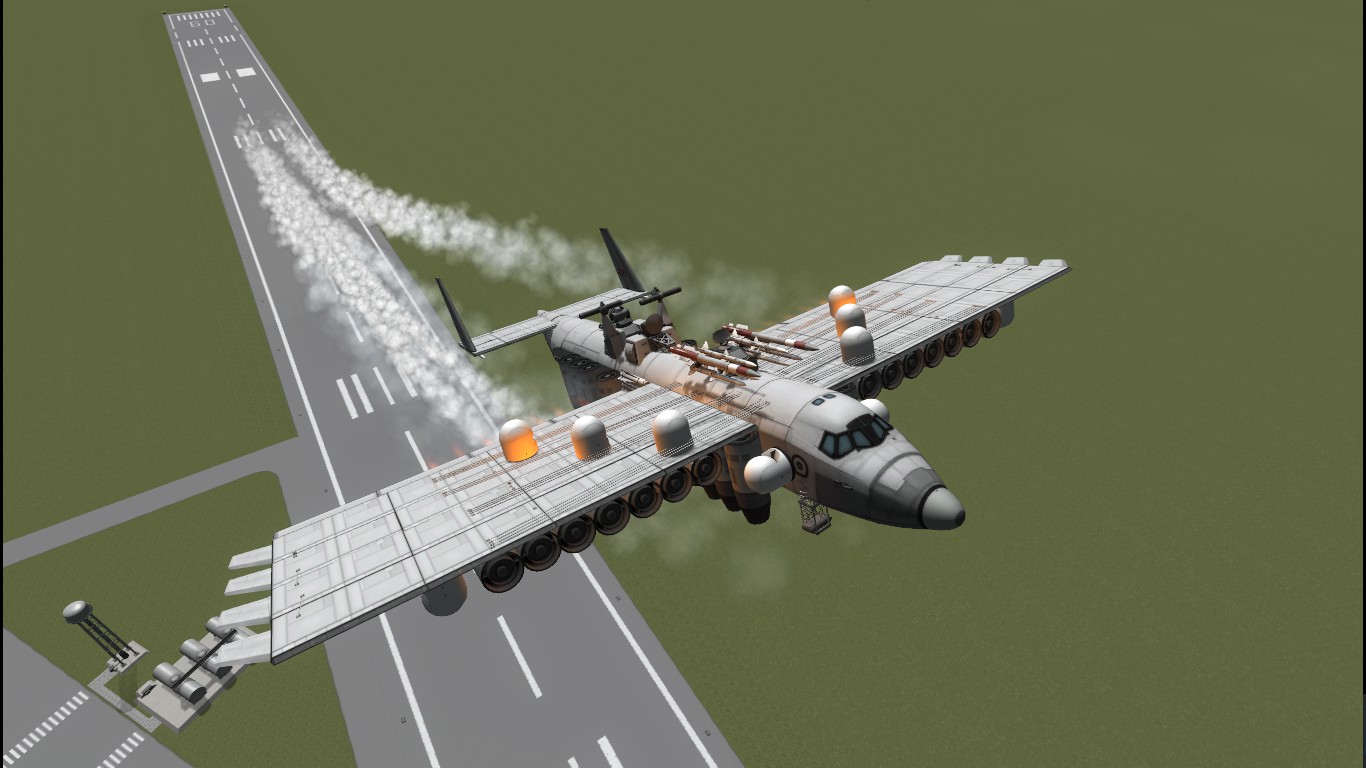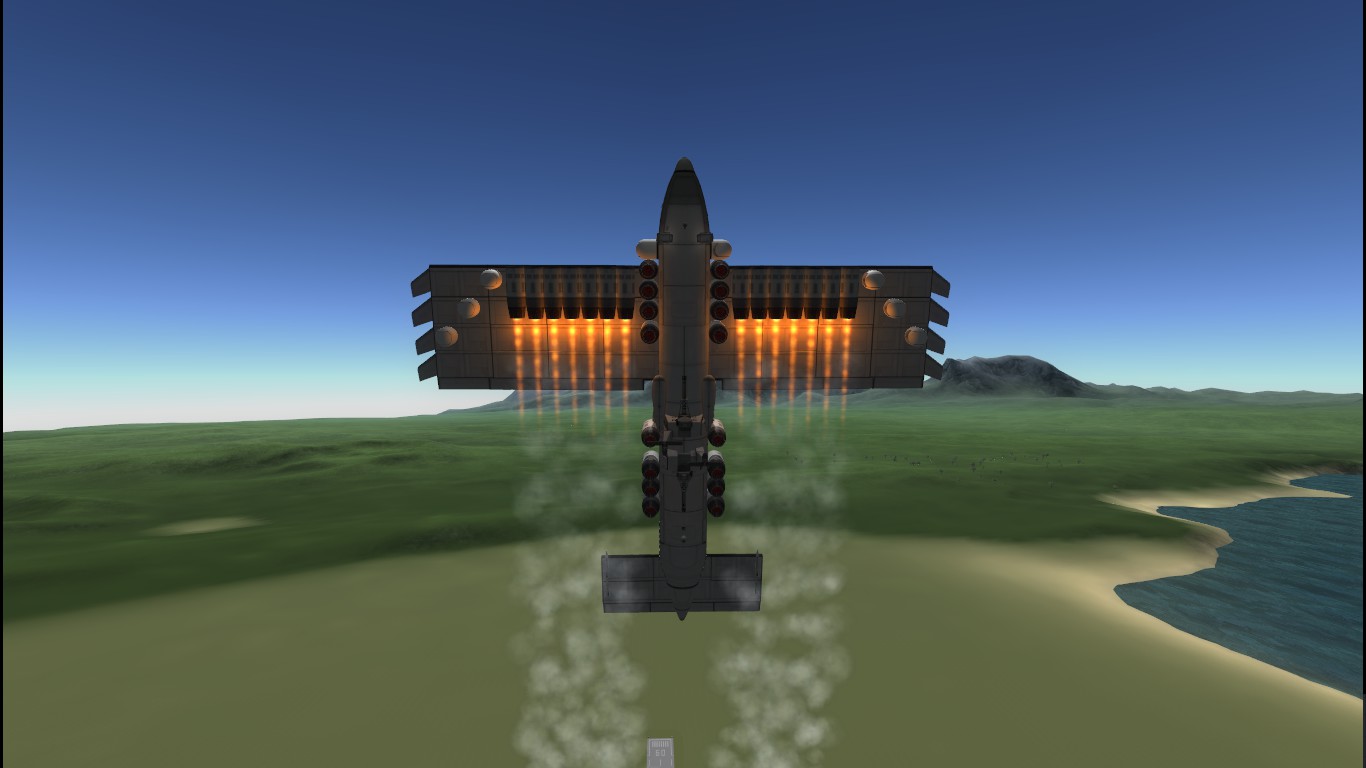 When it speaks, everyone listens
A heavy VTOL† aircraft designed with both aesthetics and combat capability in mind. Designed to civilize†† any whom you may consider an opponent with it's super-heavy armament.
This aircraft has very poor handling, but it's still enough to be able to get around and to reliably take off the runway without its VTOL† engines.
†††Armament:
4 Goalkeeper CIWS's with 6000 rounds of ammo
2 Jerneas missile turrets, each with:
6 AIM-120 missiles
2 PAC-3 Interceptor missiles
10 AGM-65 missiles
14 Airborne Lasers with 48500 units of electricity.
Action group 1 toggles the VTOL† engines.
Action group 2 toggles the forward motion engines.
See the action groups tab for more details!
Built in the SPH in KSP version 1.3.1.
†Do not attempt a vertical landing.
††Civilizing may or may not include total anihilation
†††Pictures slightly outdated
Details
Type: SPH
Class: aircraft
Part Count: 292
Mods: 2