Paste a url where
this mod
can be downloaded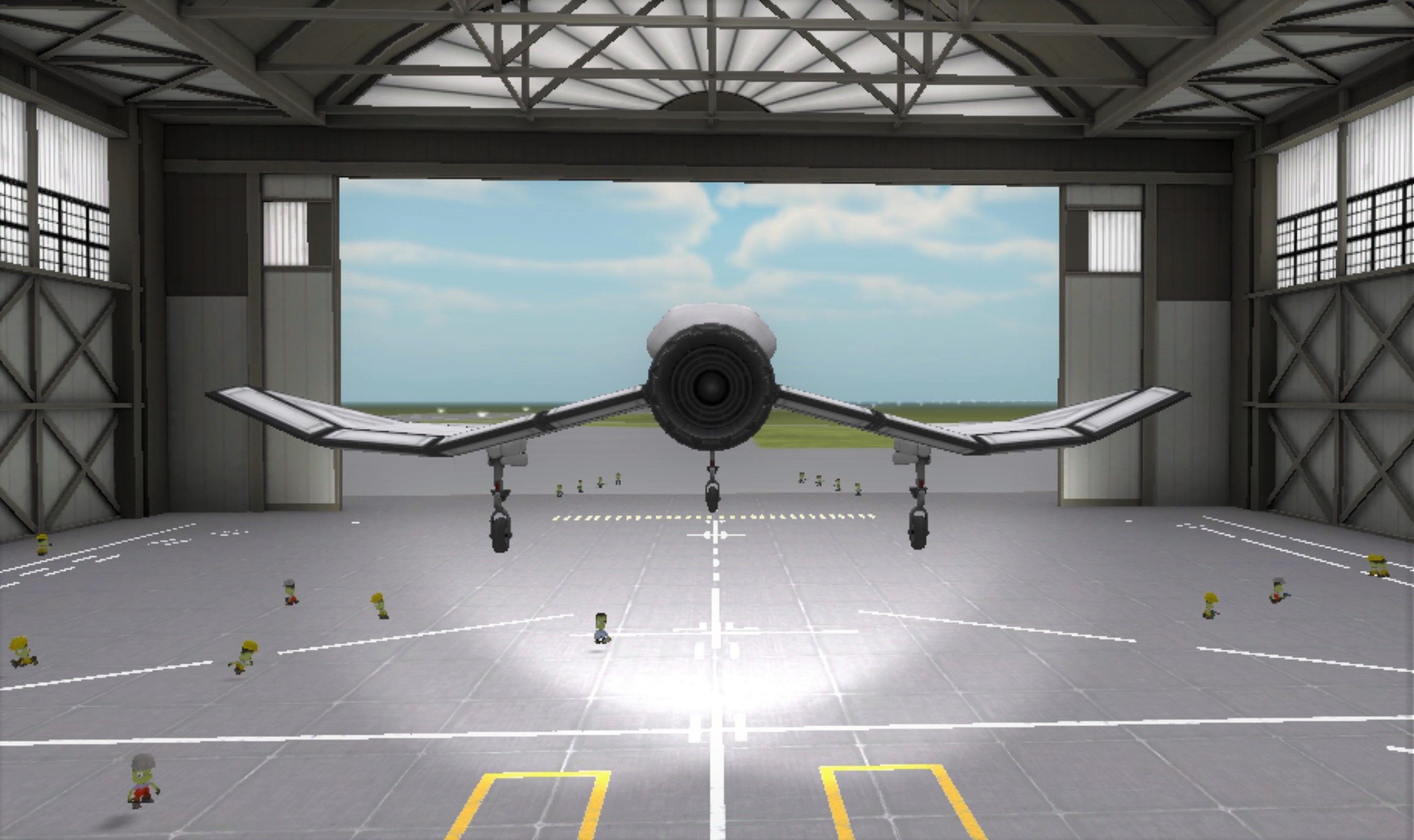 Description
A stock aircraft called ANGULL V5. Built with 45 of the finest parts, its root part is Mark2Cockpit.
Built in the SPH in KSP version 1.12.3.


Flying wing, mostly, small angles on the wings provide enough stability. RW is disabled but can be toggled on (custom 2) if needed. Yaw provided by split flaps on the wing tips.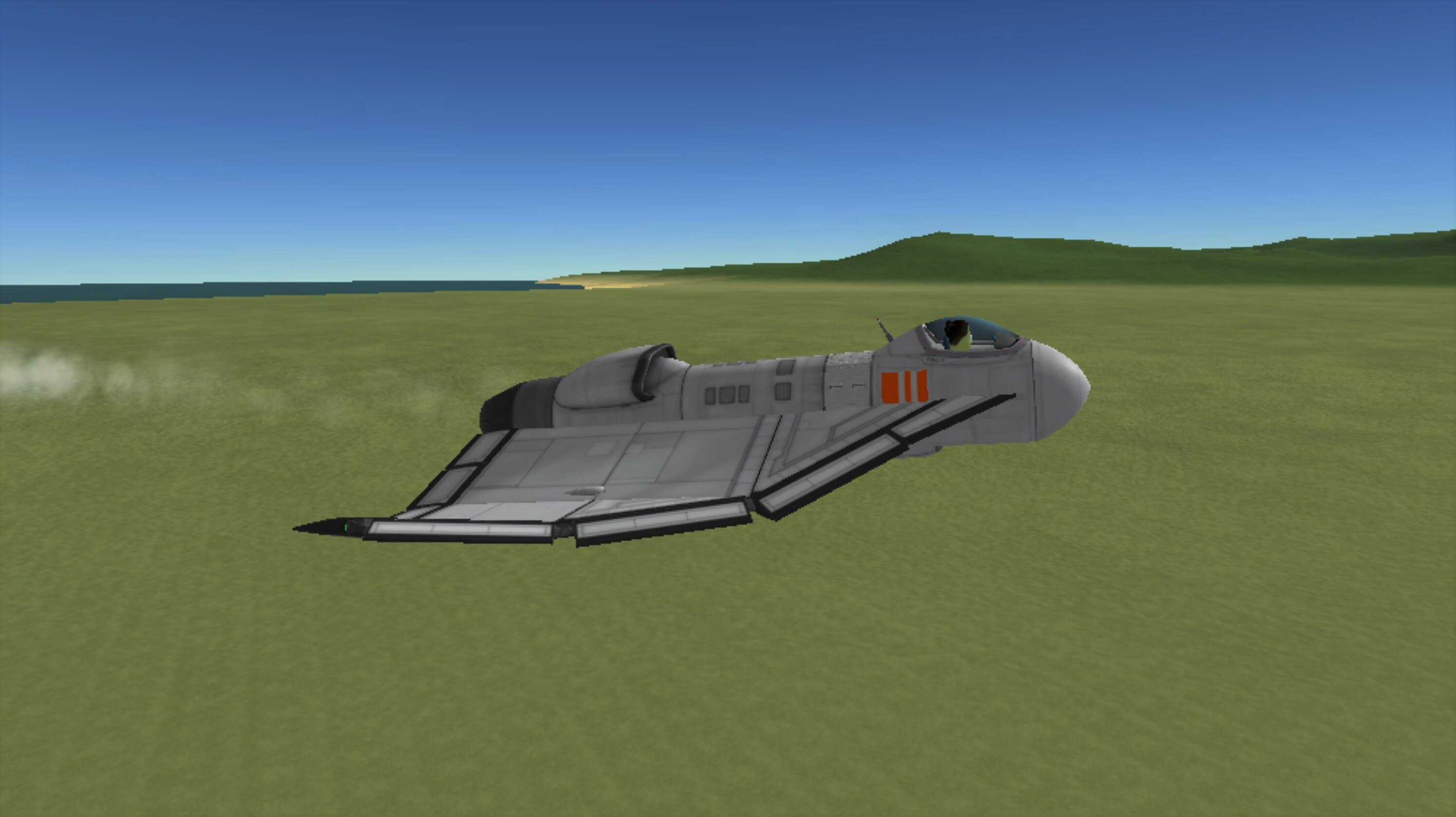 The engine is limited to 30% unless control inputs are made. The main fun with this craft is to fly with severe amount of Yaw at very slow speeds. A KAL boosts the engine thrust limit to 100% tied to pitch/roll and yaw. They average out so only all three axis controls together will give 100%.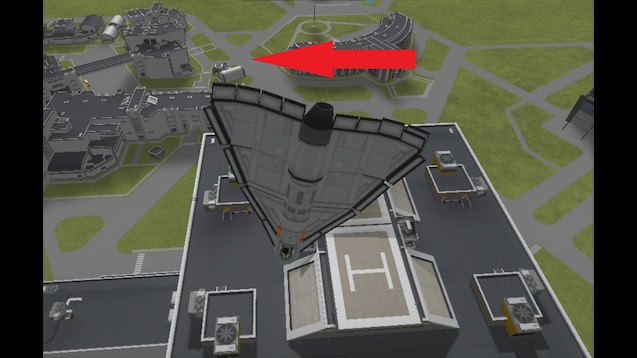 It flys in some ways like a bird gliding, don't panic with the yaw, it still flies and you retain control even at the most stupid levels of sideslip.
The panther vectoring thrust helps but you can change the gimbal amount. It is also very easy to fly without SAS and as mentioned RW is disabled by default. Engaging afterburner will only give 100% thrust limit. Slow and relaxing, fly with beauty.
Details
Type: SPH
Class: ship
Part Count: 45
Pure Stock
KSP: 1.12.3