YKN-60M Heavy Corvette (Outdated)
Paste a url where
this mod
can be downloaded
Description
The altogether-way-too-high-part-count variant of the YKN-60 Corvettes, this one even has extra armor. Trust me, I did many things to reduce this thing's part count before uploading.
Has an old autocannon and turret…for an old ship.
Top speed depends on fuel load, you could take low fuel and be extremely fast or of course take full fuel and be able to circumnavigate Kerbin twice. Has a heli/VTOL/cargo pad and this one has lifeboats again. No extra missiles, because of part count.
Built in the SPH in KSP version 1.5.1.
Details
Type: SPH
Class: ship
Part Count: 1296
Pure Stock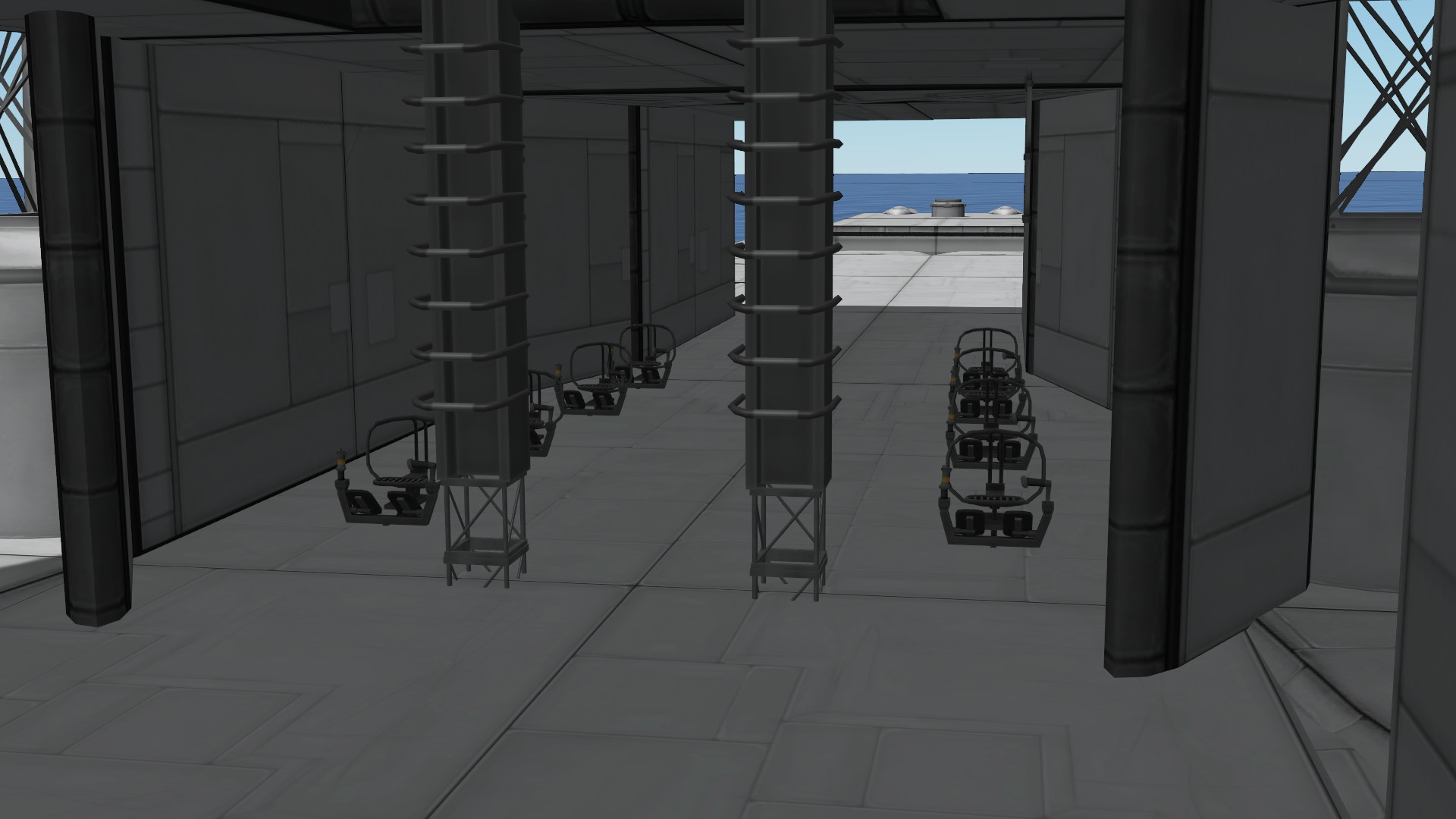 The YKN-60s are a very old project of mine that are a little high on part count but worth it in my opinion. They have extreme range and the ability to hold really any kind of weapon, or even just hauling cargo across oceans. It took me 6 months to finally get these into (again, in my opinion) uploadable condition.
Still, I apologize for the high part count.
Do you really want to downvote this?
Don't forget, people build craft at all skill levels, just 'cos something is 'newbish' doesn't mean it needs hatin'.
It will cost you 5 of your own points to downvote
So only downvote craft that are totally unusable, not the craft pictured or have NSFW content with it.
(if the craft gets taken down you'll get your points back)