Paste a url where
this mod
can be downloaded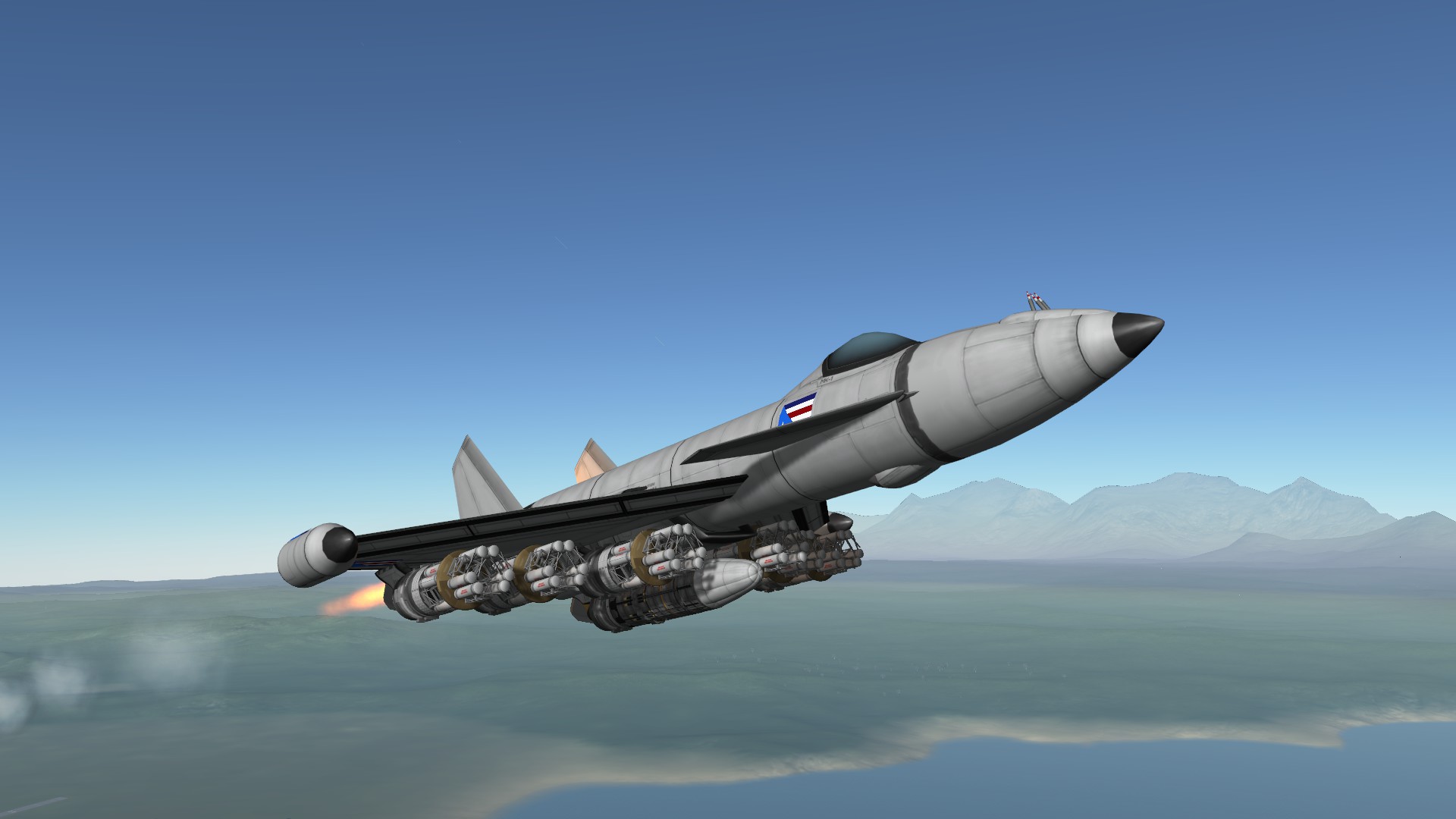 Description
The YK-24C is a perfect ground strike aircraft, due to it's armament of 36 unguided rockets and 1 multipurpose missile.
With all of this weight and drag, it's not the most maneuverable or fast aircraft. Can still maneuver decently, but it's transonic at best as long as it has all this drag. Armament is reloadable on the ground.
Details
Type: SPH
Class: aircraft
Part Count: 288
Pure Stock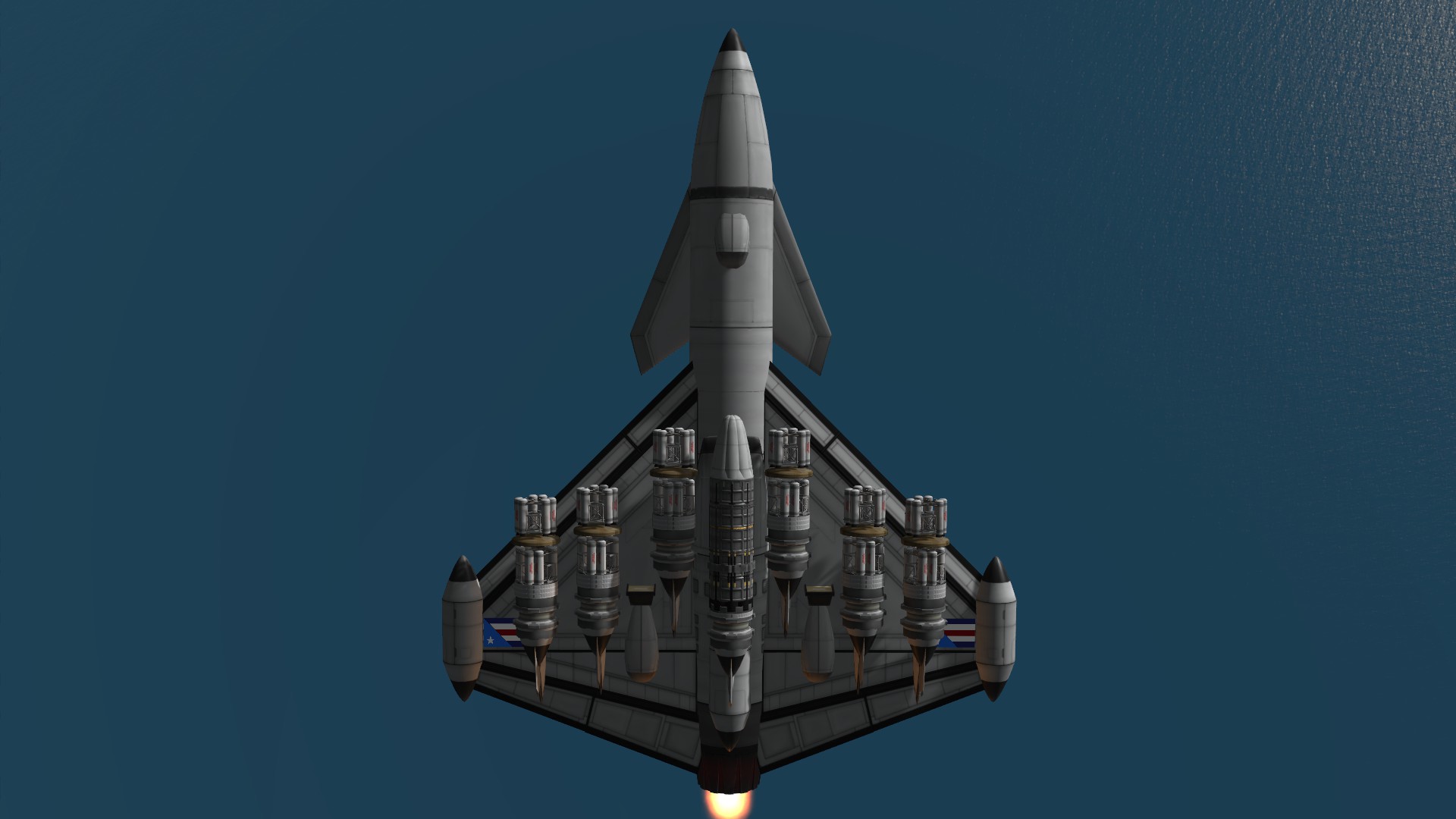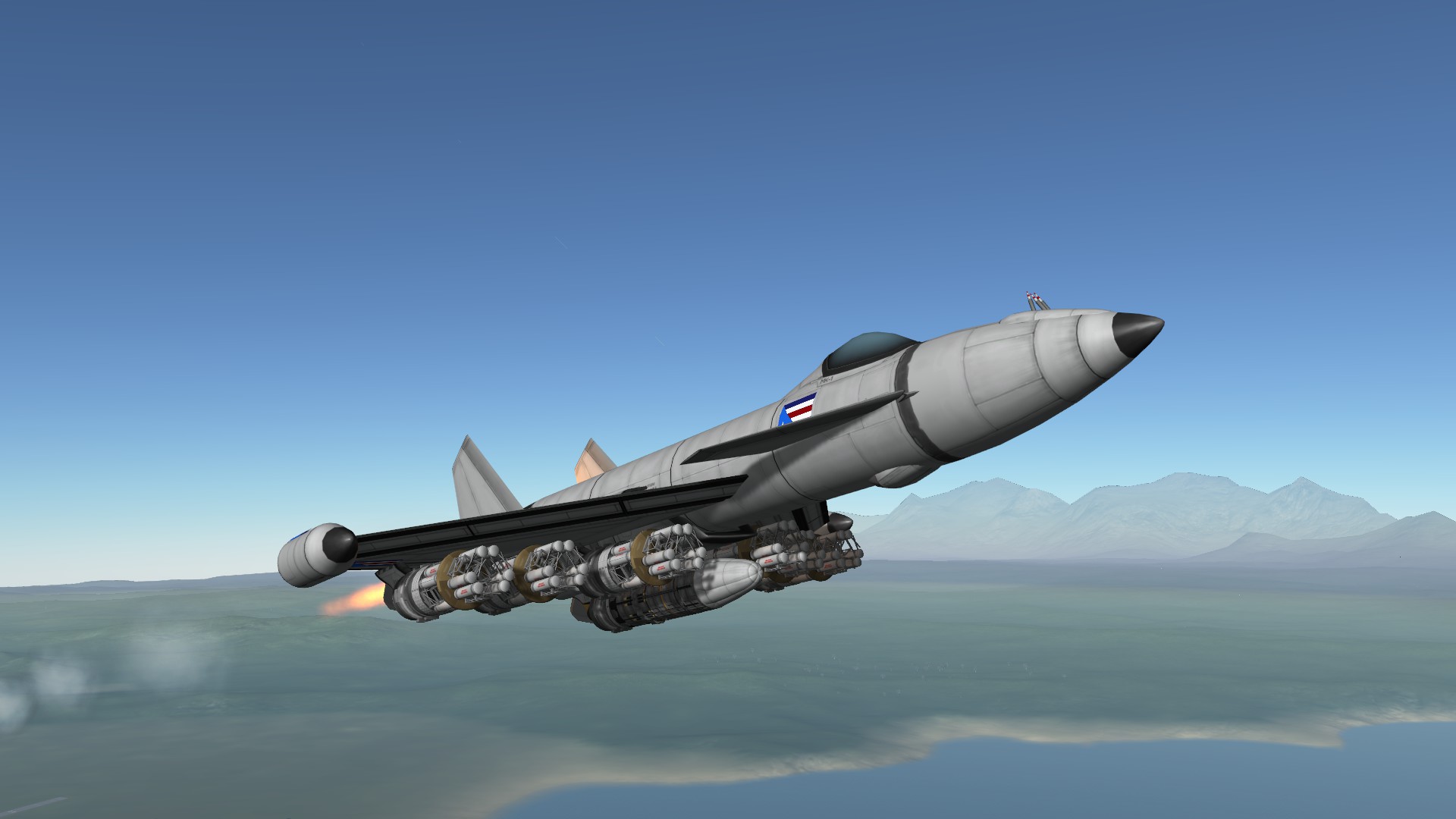 Instructions
It's easier to fire from the cockpit view, zoom in on the aiming reticles. I recommend deploying airbrakes and disabling afterburner. Deploying the slats helps too.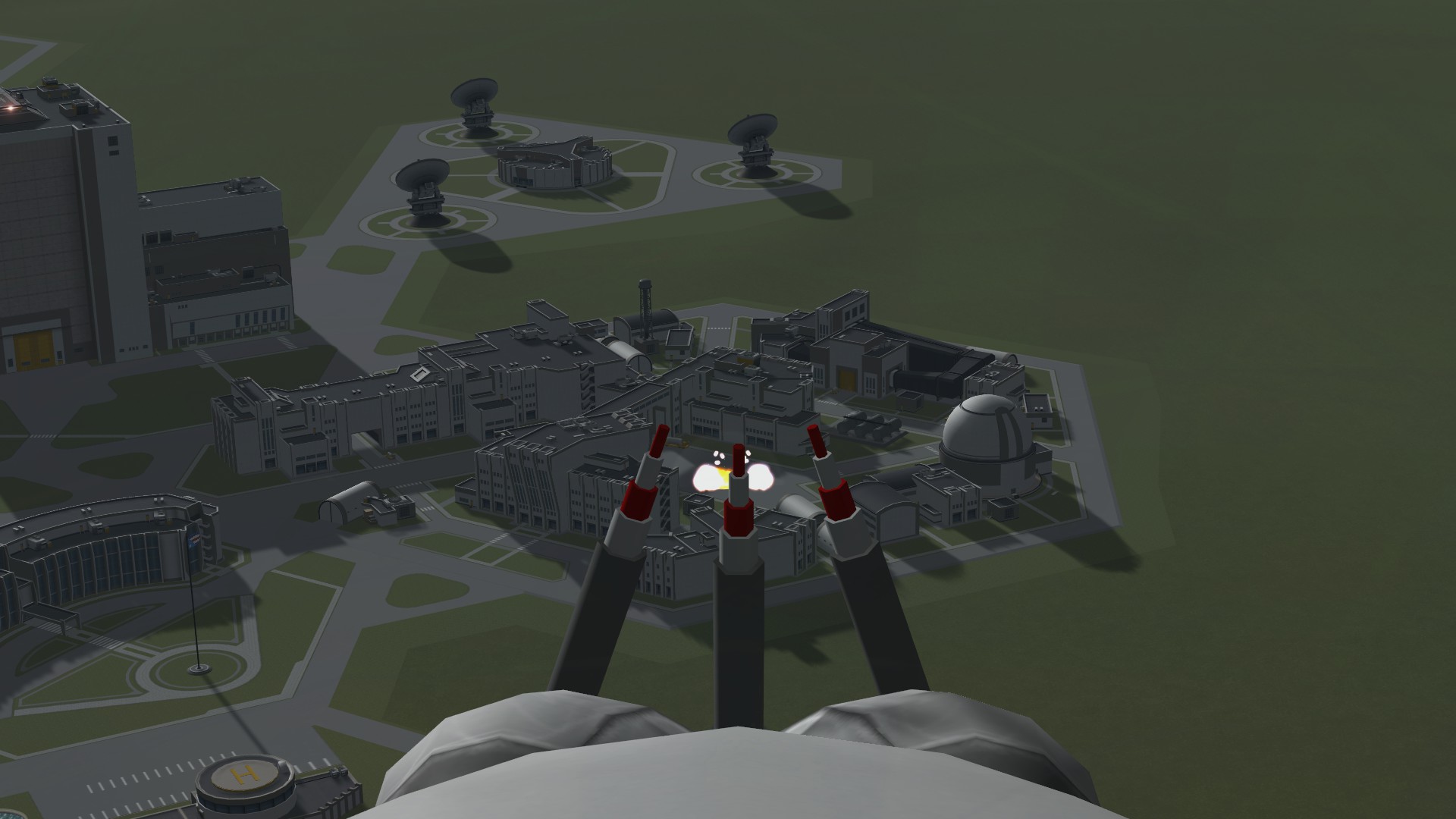 (I've improved the sight a little since this screenshot)
After decoupling the heat shields, if they don't fall off, pull up slightly to get rid of them before firing the second row of rockets.