Paste a url where
this mod
can be downloaded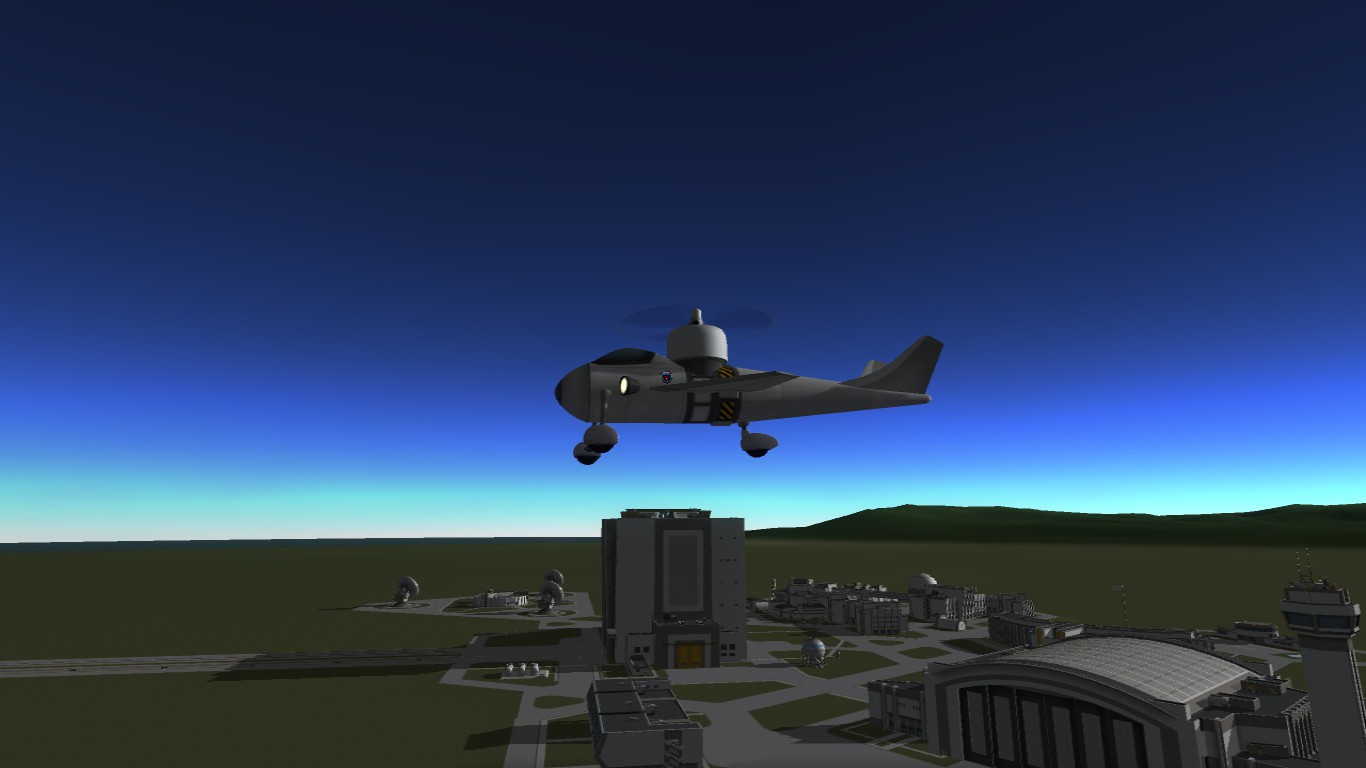 Details
Type: SPH
Class: ship
Part Count: 17
Mods: 2
Mods
Kerbal Aircraft Expansion (KAX)
Squad (stock)
A little hybrid VTOL/STOL helicopter using KAX radial engine and stock parts.. no SAS needed.. just throttle up..take off to around 100 feet keep the nose level-ish until around 15m/s then she'll naturally level off and float carelessly.. turning is simply a matter of rolling in one direction a few degrees.. the aircraft physics will do the rest hands off..
she is a helicopter though and will take some abuse of flight.. but quite capable of giving back as much as shes taken :) otherwises aside from that.. a very dosile perfect flight for viewing objects on the ground and not caring around much else if you dont want too.. all without sterility of SAS …
Landing best done around 20m/s with low rotor RPM.. she wont function without the rotor and wing combination
Do you really want to downvote this?
Don't forget, people build craft at all skill levels, just 'cos something is 'newbish' doesn't mean it needs hatin'.
It will cost you 5 of your own points to downvote
So only downvote craft that are totally unusable, not the craft pictured or have NSFW content with it.
(if the craft gets taken down you'll get your points back)