Paste a url where
this mod
can be downloaded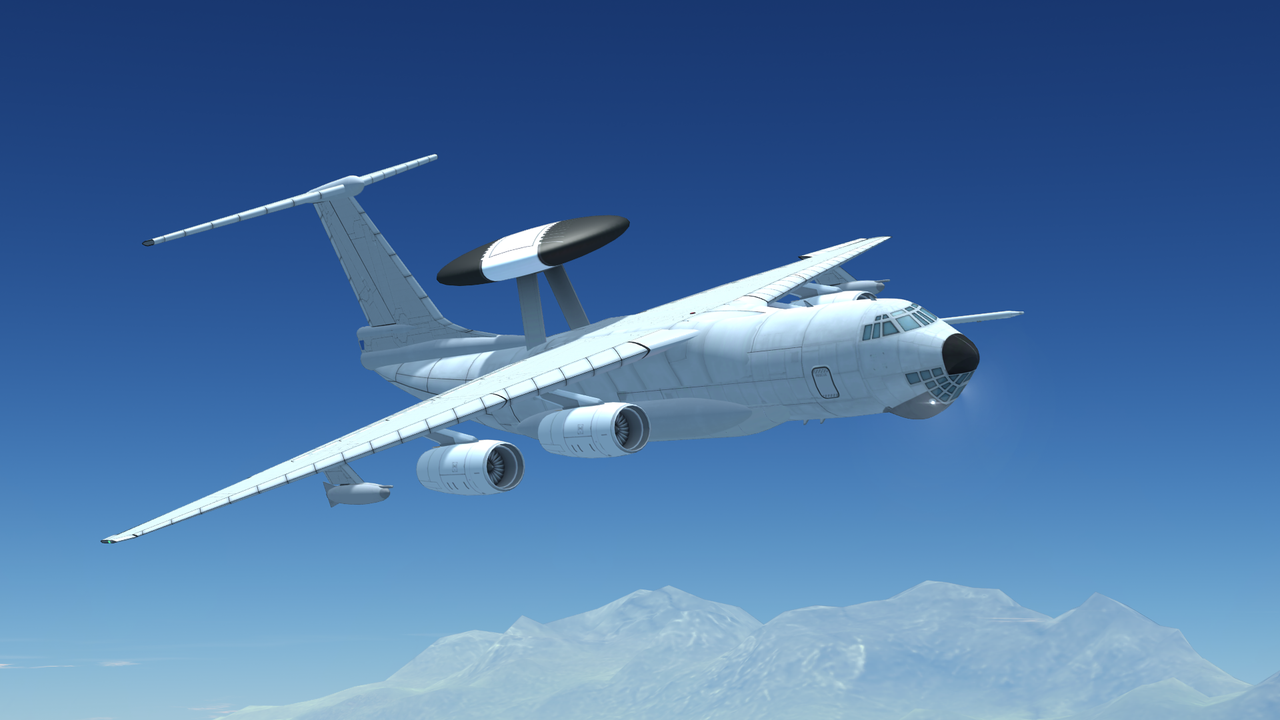 Details
Type: SPH
Class: aircraft
Part Count: 135
Mods: 12
KSP: 1.12.4
Description
A mod aircraft called A-50 AEW. Built with 135 of the finest parts, its root part is Candid.Cockpit.
Built in the SPH in KSP version 1.12.4.
The A-50 can control up to ten fighter aircraft for either air-to-air intercept or air-to-ground attack missions. The A-50 can fly four hours at 1,000 kilometres (620 mi) from its base at a maximum takeoff weight of 190 metric tons (420,000 lb). The aircraft can be refuelled by Il-78 tankers.[4][5]
The radar Vega-M is designed by MNIIP, Moscow, and produced by NPO Vega. The Vega-M can track up to 150 targets simultaneously within 230 kilometres (140 mi). Large targets, like surface ships, can be tracked at a distance of 400 kilometres (250 mi)C:WIKI
The Beriev A-50 (NATO reporting name: Mainstay) is a Soviet airborne early warning and control (AEW&C) aircraft based on the Ilyushin Il-76 transport. Developed to replace the Tupolev Tu-126 Moss, the A-50 first flew in 1978. Its existence was revealed to the Western Bloc in 1980 by Adolf Tolkachev.
Mods
Automated Aerial Refueling System
Aviation Lights
B9 Aerospace Parts Pack
B9 Procedural Wings Modified
BDArmory for Runway Project
Kerbal Foundries2
NeistAir Reupdated
Procedural Parts
SXTContinued
Squad (stock)
TweakScale - Rescale Everything!
coldwaraerospace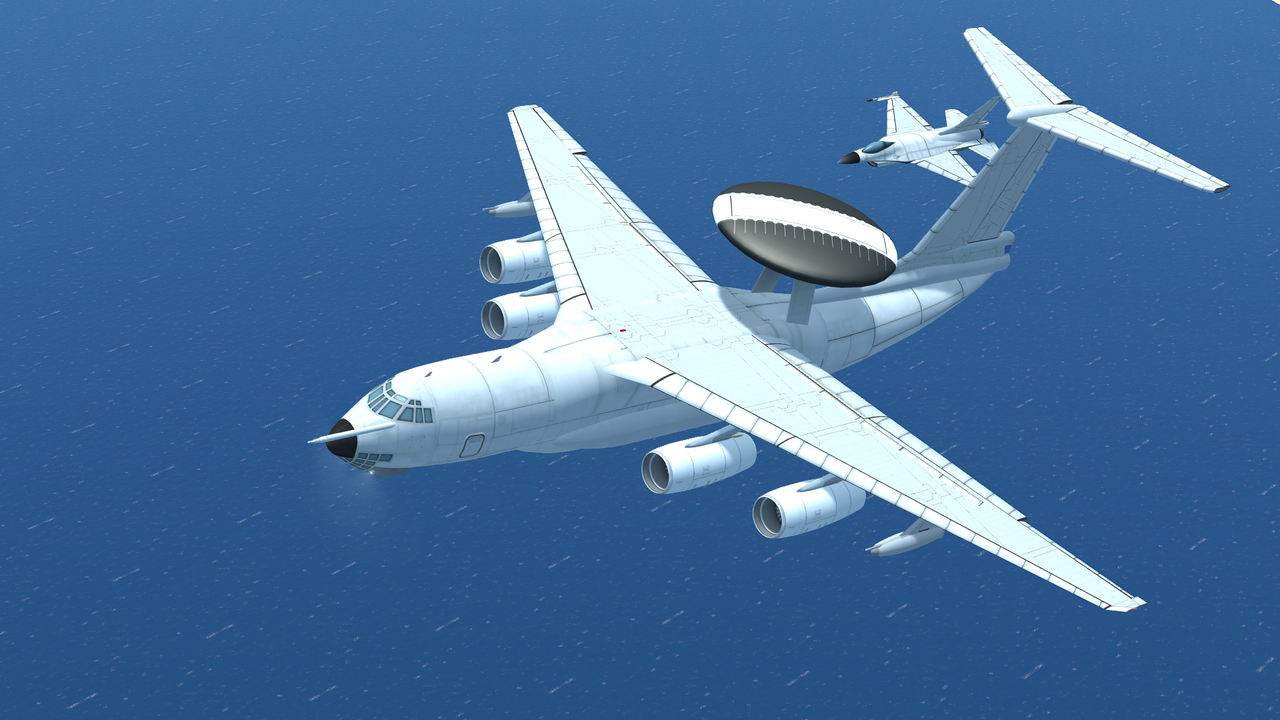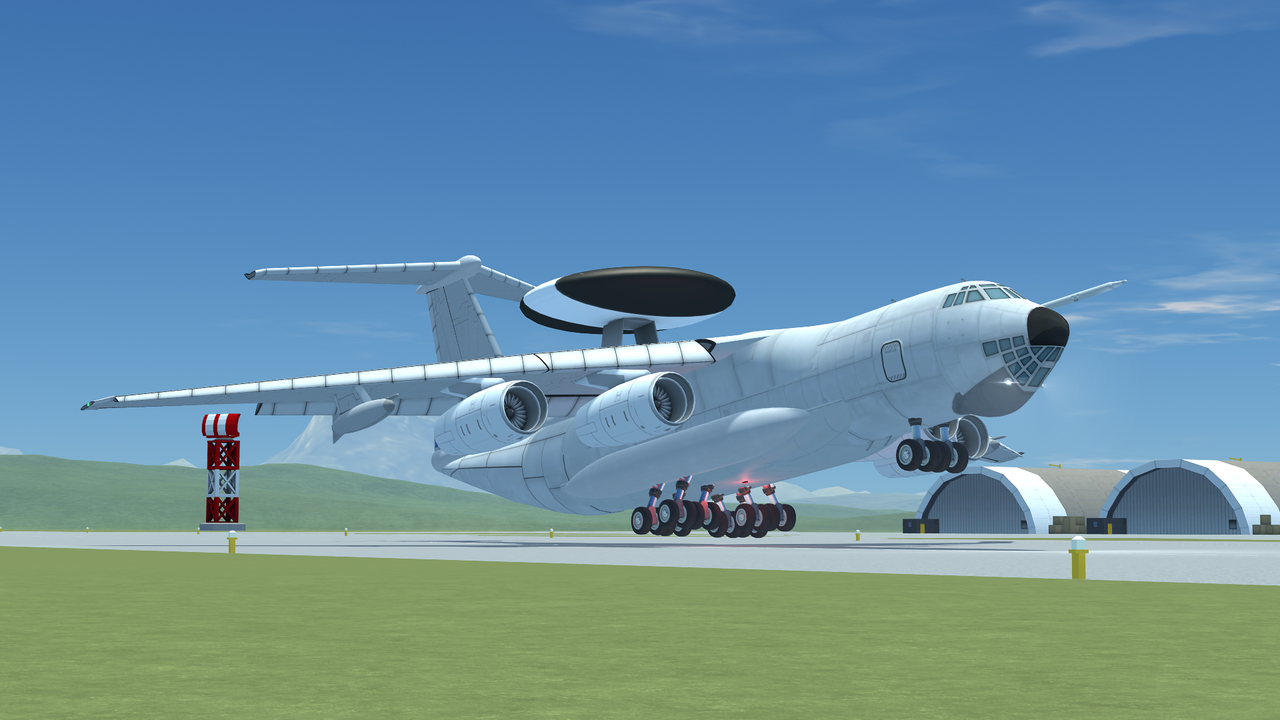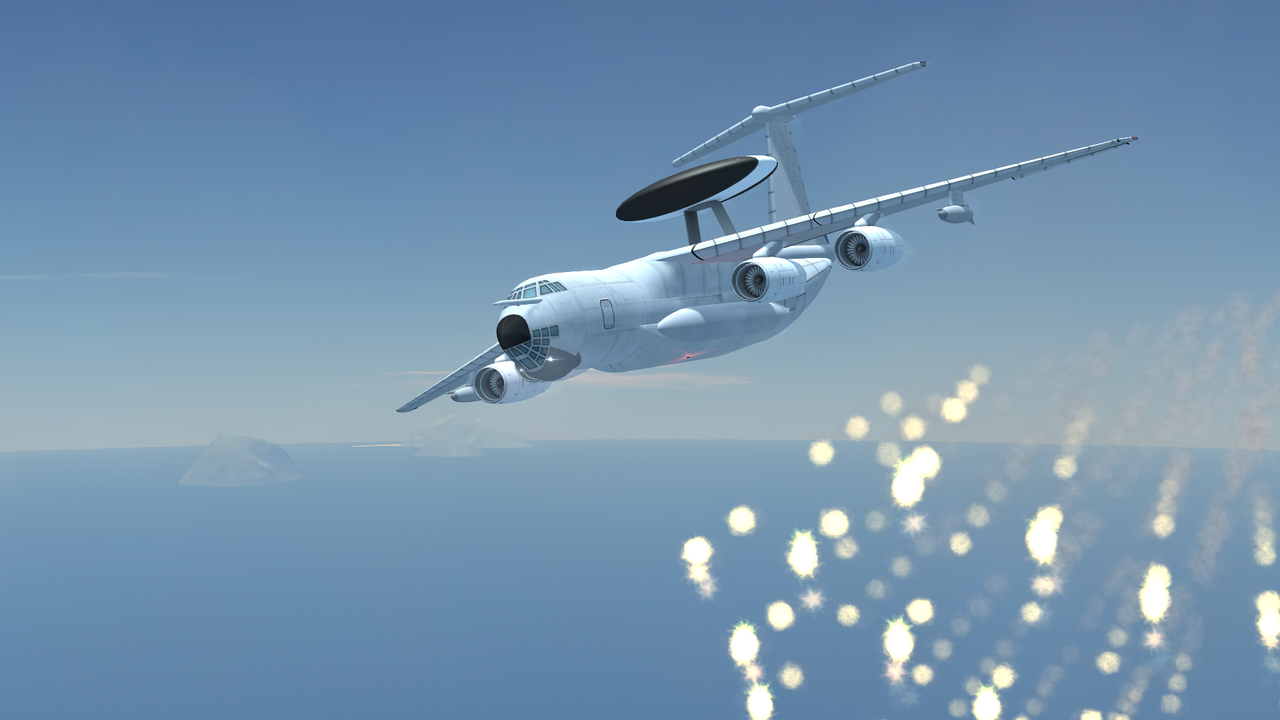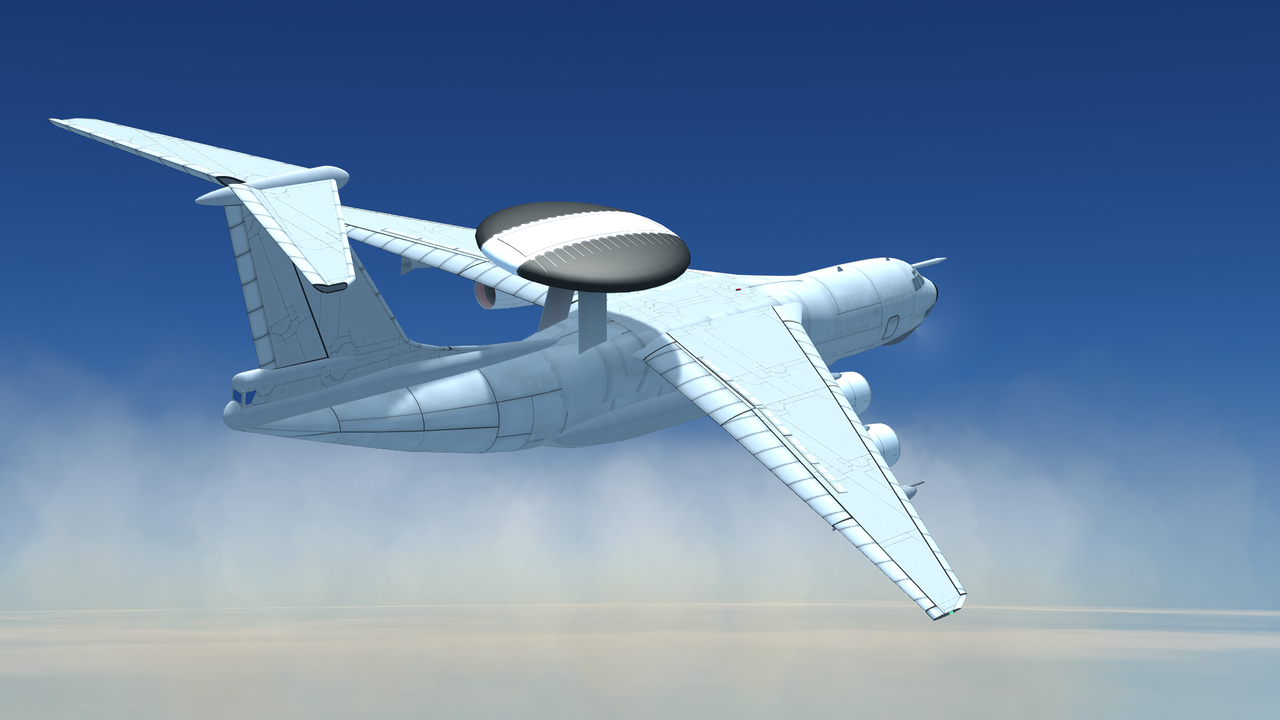 Note - Not all the parts of this craft were detected
Some parts on this craft were not recognised. The craft is fine, it just means the list of mods might be incomplete.
The KerbalX knowledge base of mods doesn't include these parts (yet).
But You can help
and help improve the knowledge base
together we will put an end to incomplete mod lists