Paste a url where
this mod
can be downloaded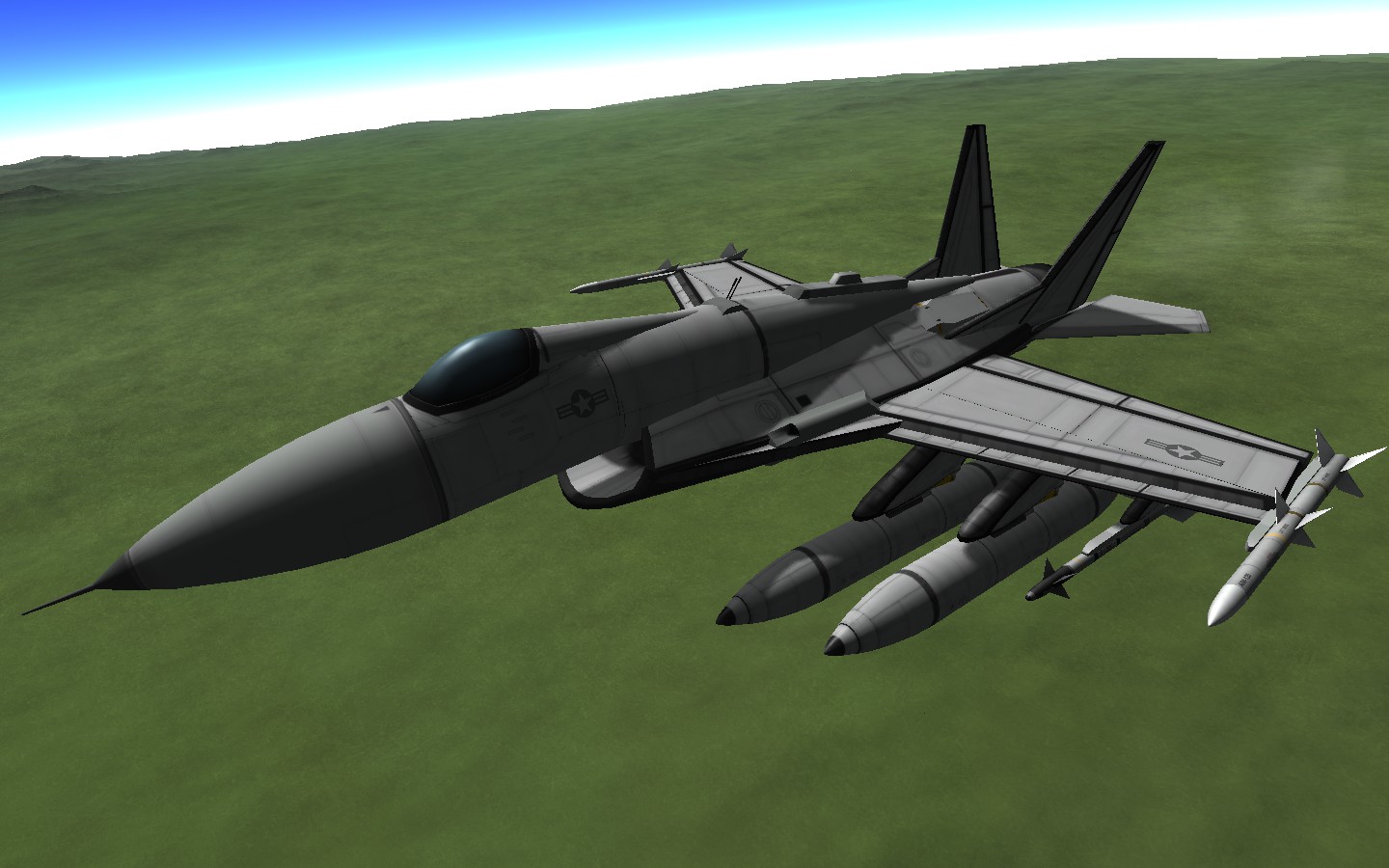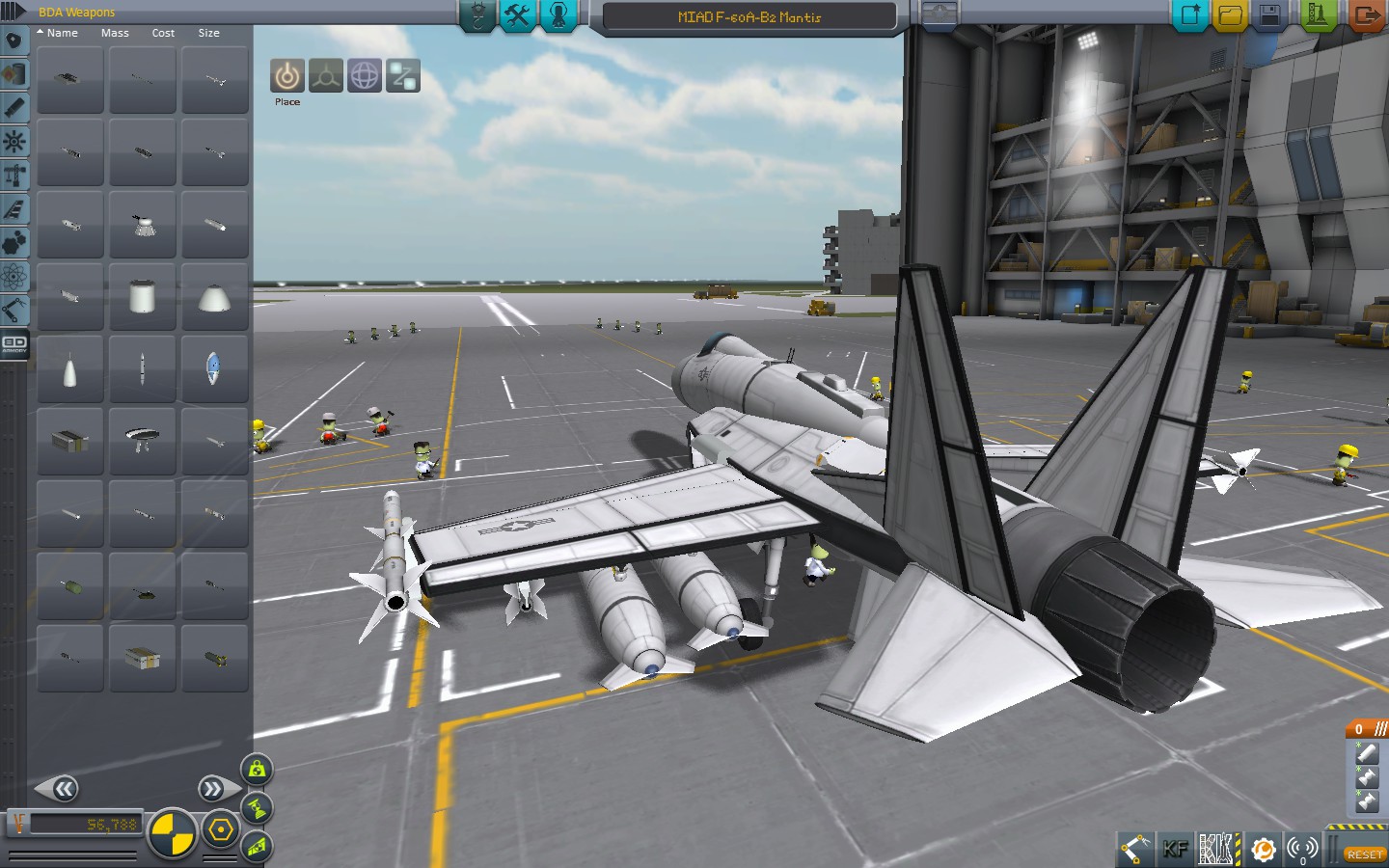 MIAD F-60A-B2 Mantis
Light Multi Role Fighter
The MIAD F-60 Mantises design was derived from the T-60 Sparrow ( http://kerbalx.com/MaverickInsaneAerospace/MIAD-T-60-Sparrow ). In fact the main fusulage and wing assambly is the same as the T-60s. While the T-60 has a sinle vertical stabilizer the 'Mantis' has a double tail as most modern fighters. It also got a new thrust vectoring afterburning turbofan engine and a nose mounted radar. The B-2 upgrade includes an integrated ECM jammer, a laser targeting device and 3 additional pylons.
Size
Height: 4.5m, Width: 10.1m, Length: 14.1m
Armament
Onboard Vulcan Rotary Cannon with 650 rounds, AIM-120 AMRAAM, AIM-9 Sidewinder, Air-to-Ground Missiles, Mk. 82 / M64 Bombs, JDAMs or other guided Bombs, External Fuel Tanks (EFTs)
Built in the SPH in KSP version 1.0.5.
Details
Type: SPH
Class: aircraft
Part Count: 150
Mods: 8
Mods
Adjustable Landing Gear
AviatorArsenal
BahamutoD's Armory
Mk2 Stock-a-like Expansion
SXT - Stock eXTension
Squad (stock)
TweakScale - Rescale Everything!
ZZZ Flags
Do you really want to downvote this?
Don't forget, people build craft at all skill levels, just 'cos something is 'newbish' doesn't mean it needs hatin'.
It will cost you 5 of your own points to downvote
So only downvote craft that are totally unusable, not the craft pictured or have NSFW content with it.
(if the craft gets taken down you'll get your points back)