Paste a url where
this mod
can be downloaded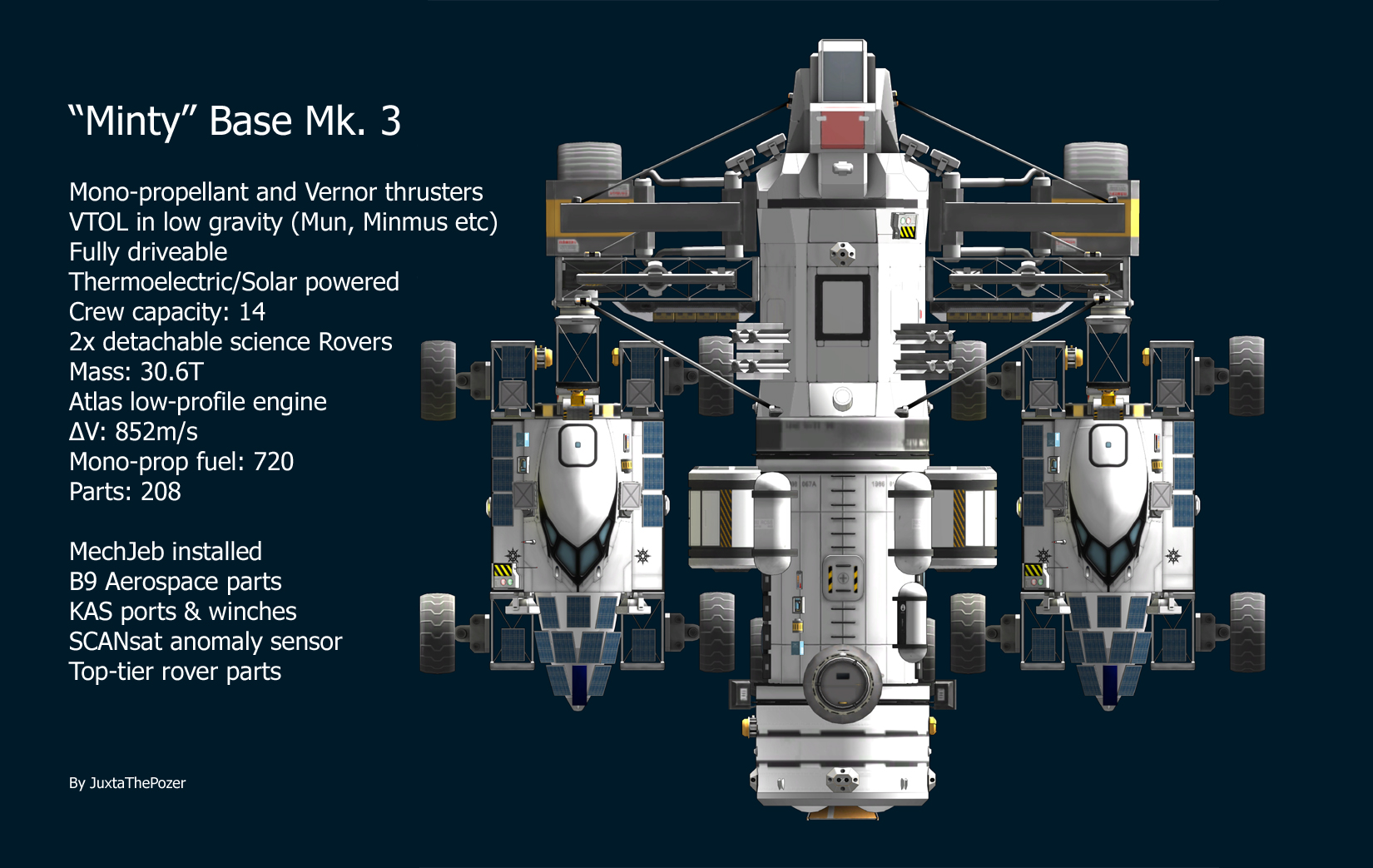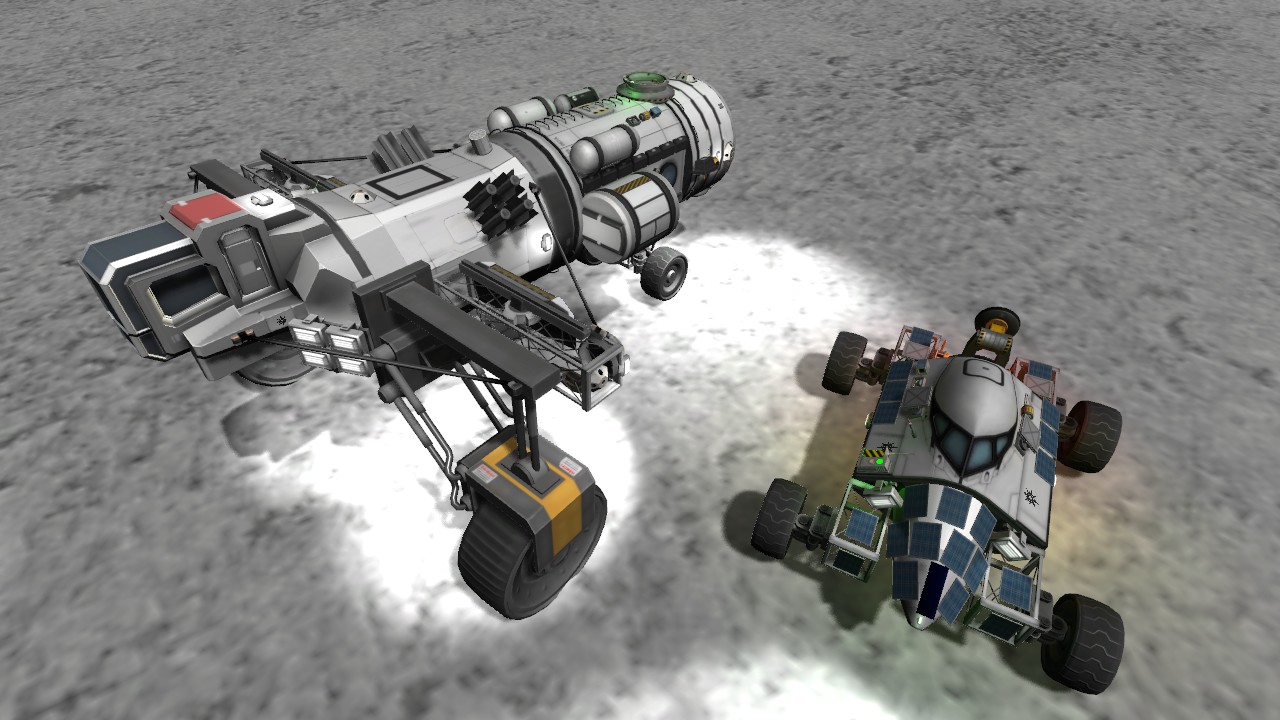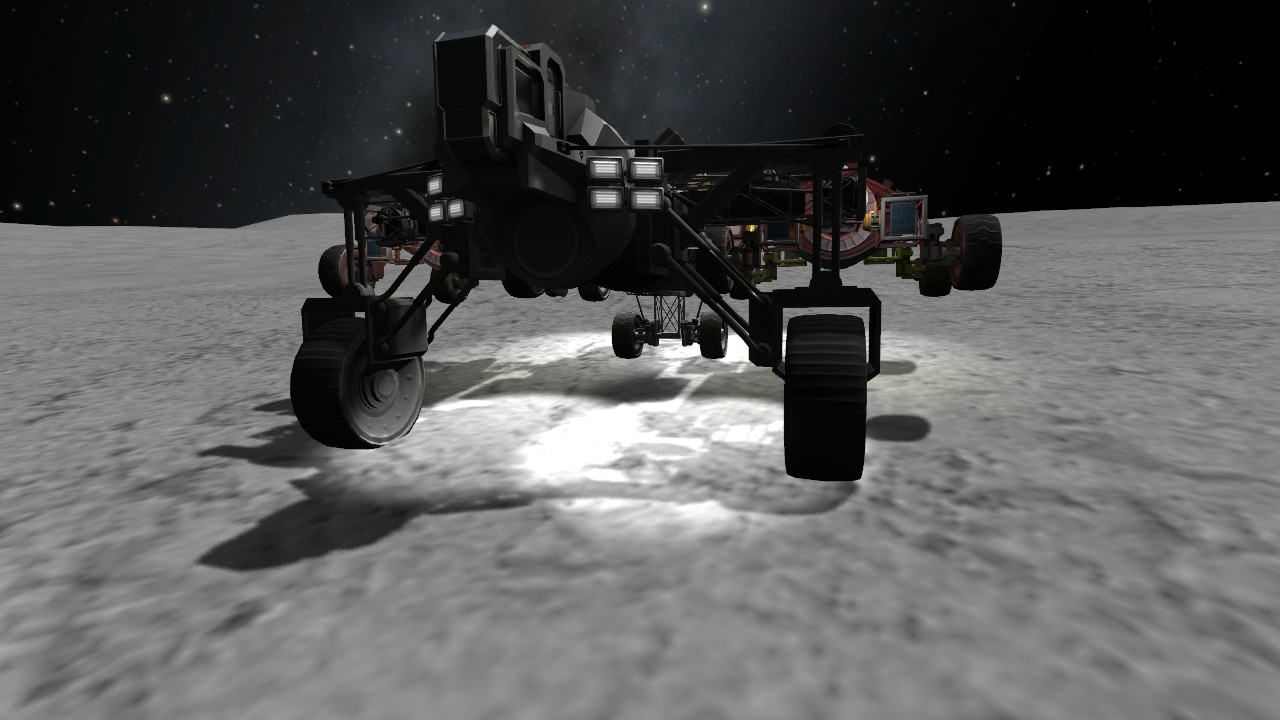 Description
A mod rocket called Minty Base Mk 3.1. Built with 208 of the finest parts, its root part is B9.Cockpit.M27.
Built in the VAB in KSP version 0.90.0.
Important Info: You will likely need to use multiple RCS (I recommend vernor thrusters) and strong SAS to steer this thing out of the Kerbin atmosphere safely. Disabling SAS (Disable Torque) on each of the rovers seemed to help but remember to turn it back on if you intend on using stability control with MechJeb rover auto-pilot.
Upon landing, detaching and piloting either of the rovers, you may need to select the cockpit and choose Control from here otherwise the driving/steering controls may be reversed. Didn't always happen but did on my last test.
Mods
B9 Aerospace
FerramAerospaceResearch
KAS
KWRocketry
MechJeb2
SCANsat
Squad (stock)
Details
Type: VAB
Class: base
Part Count: 208
Mods: 7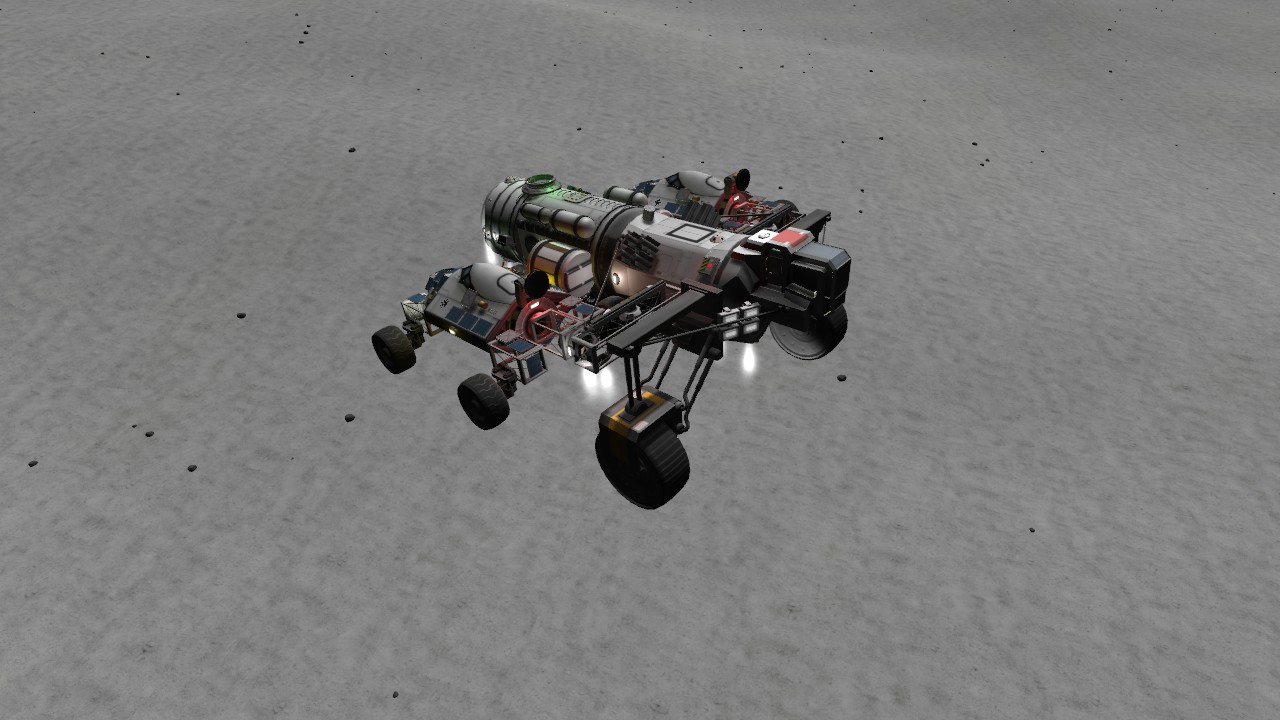 Do you really want to downvote this?
Don't forget, people build craft at all skill levels, just 'cos something is 'newbish' doesn't mean it needs hatin'.
It will cost you 5 of your own points to downvote
So only downvote craft that are totally unusable, not the craft pictured or have NSFW content with it.
(if the craft gets taken down you'll get your points back)