Paste a url where
this mod
can be downloaded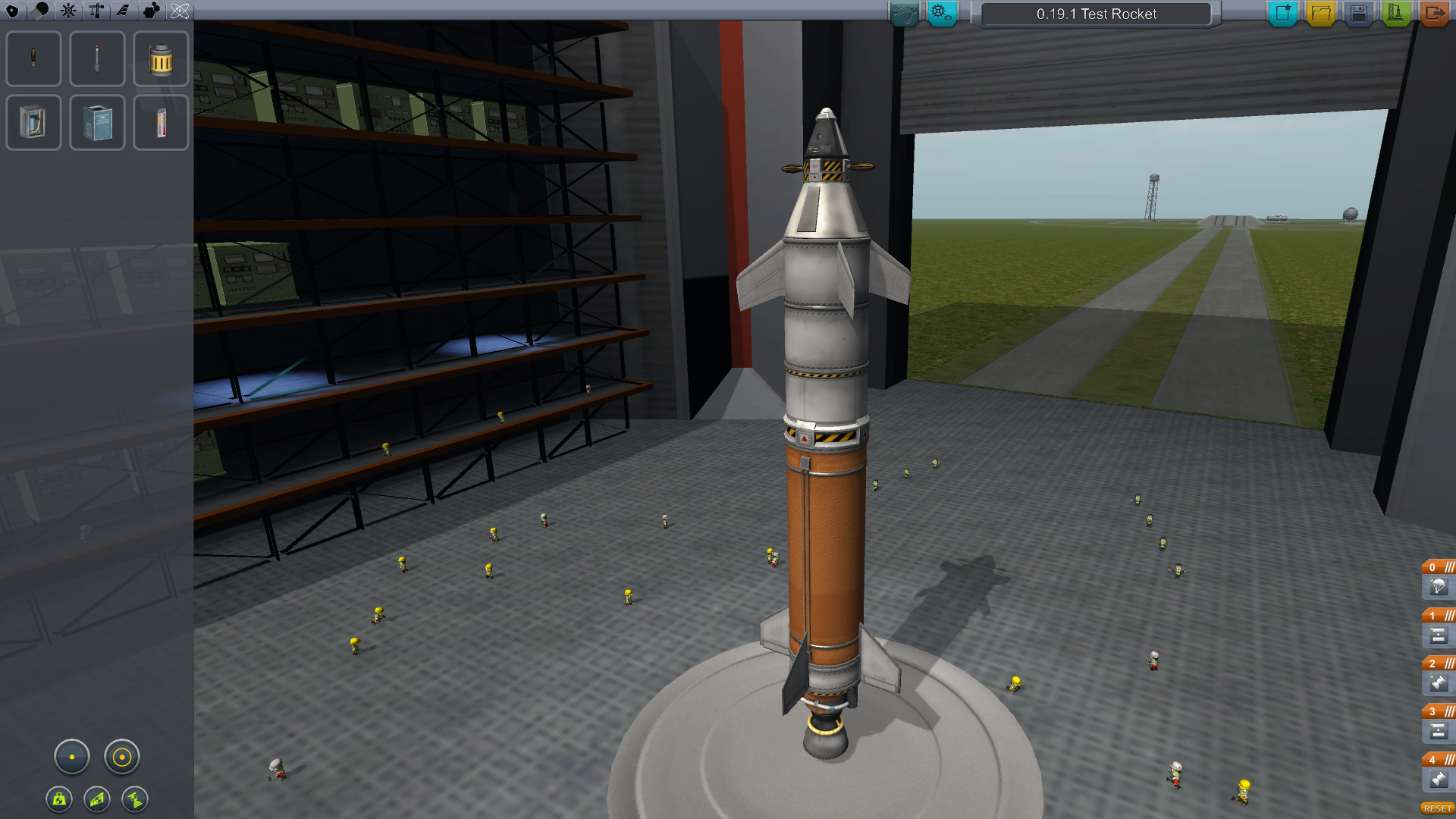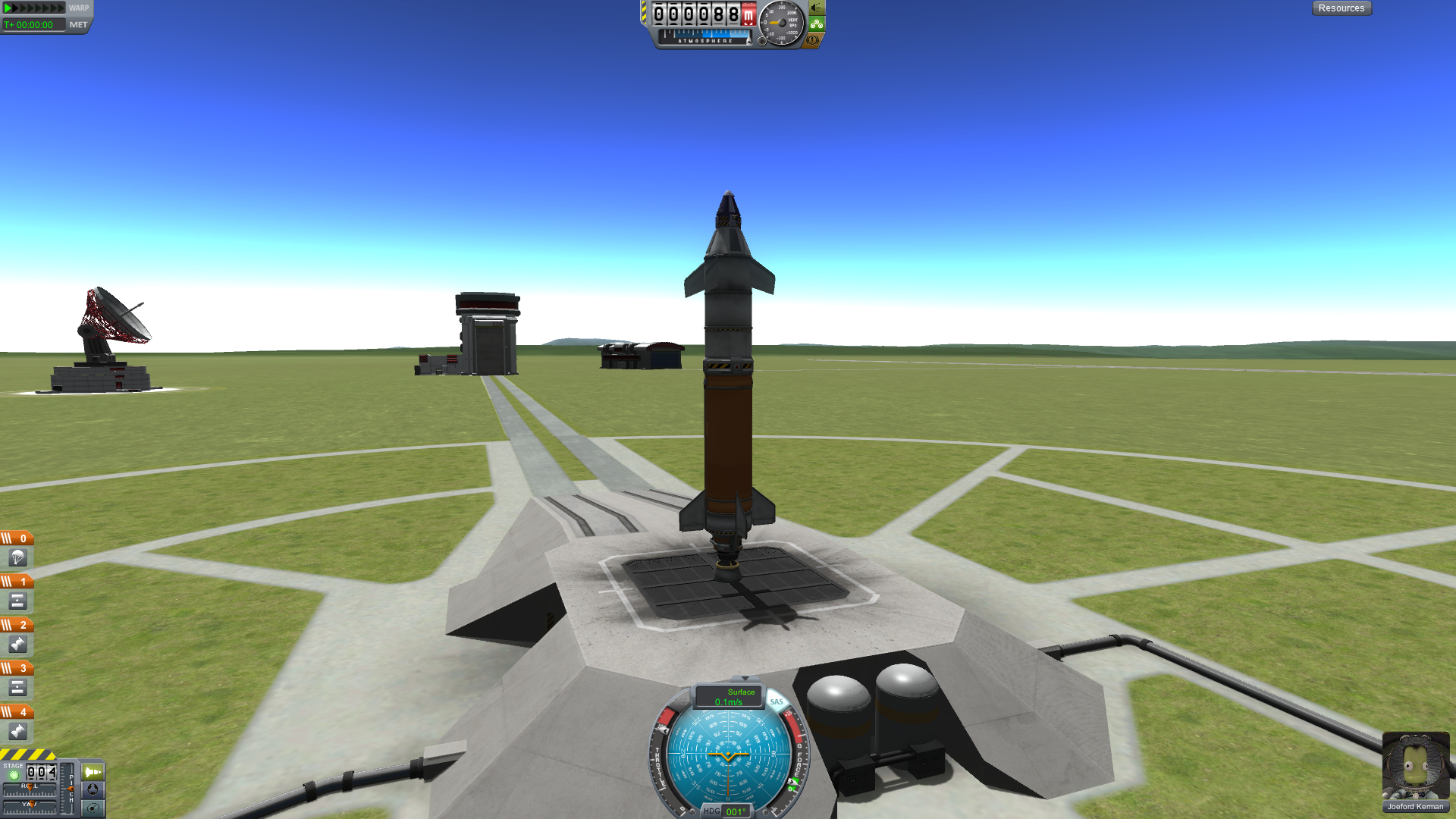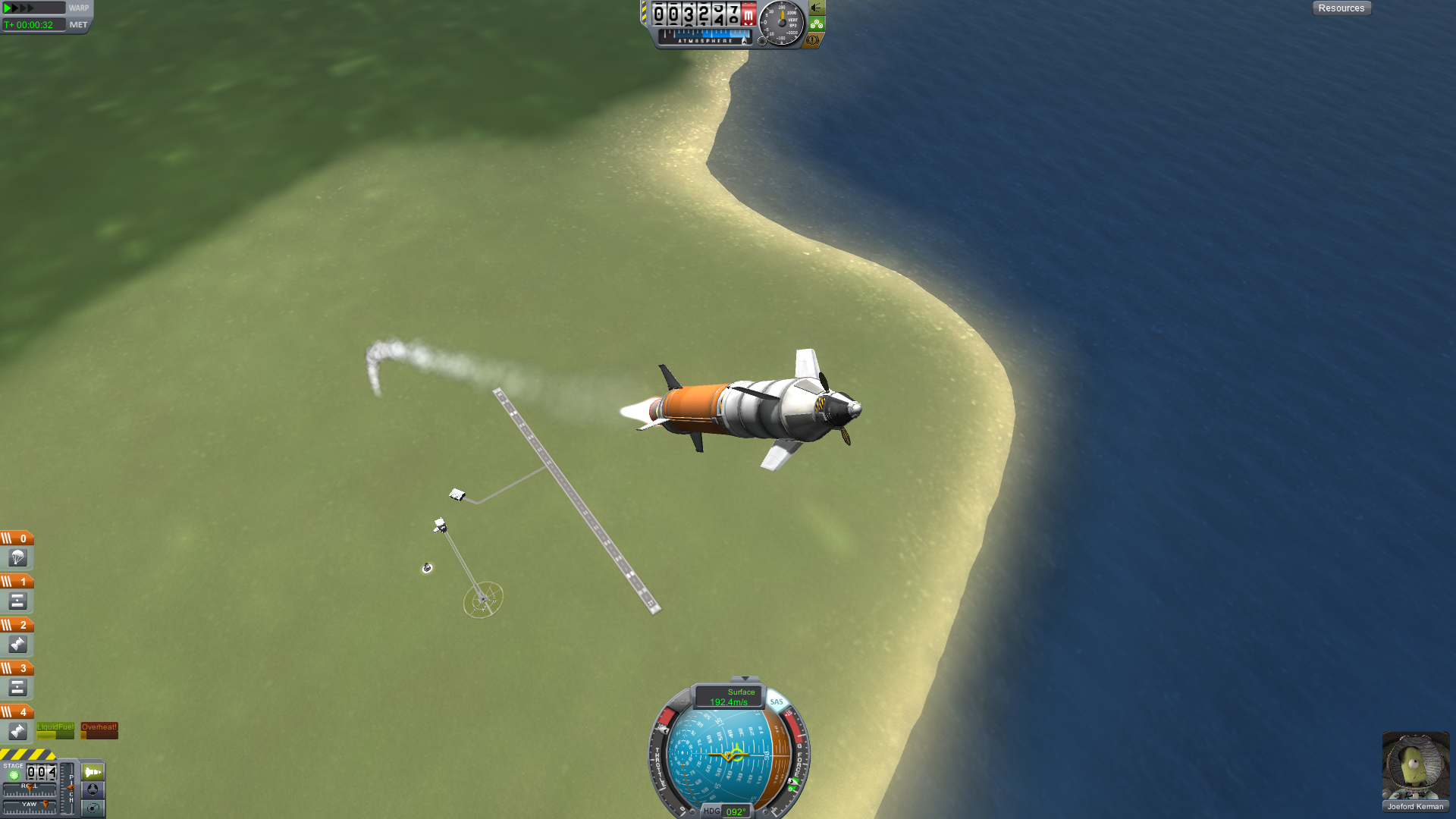 Description
It's been a while since my I published my last craft, but I've found another old version of KSP, 0.19.1, so I decided to create a test rocket in it. It can reach orbit and return, but only if you fly it on an optimal trajectory. A stock rocket called 0.19.1 Test Rocket. Built with 21 of the finest parts, its root part is mk1pod.
Built in the VAB in KSP version 0.19.1 .
Details
Type: VAB
Class: ship
Part Count: 21
Pure Stock
KSP: 0.19.1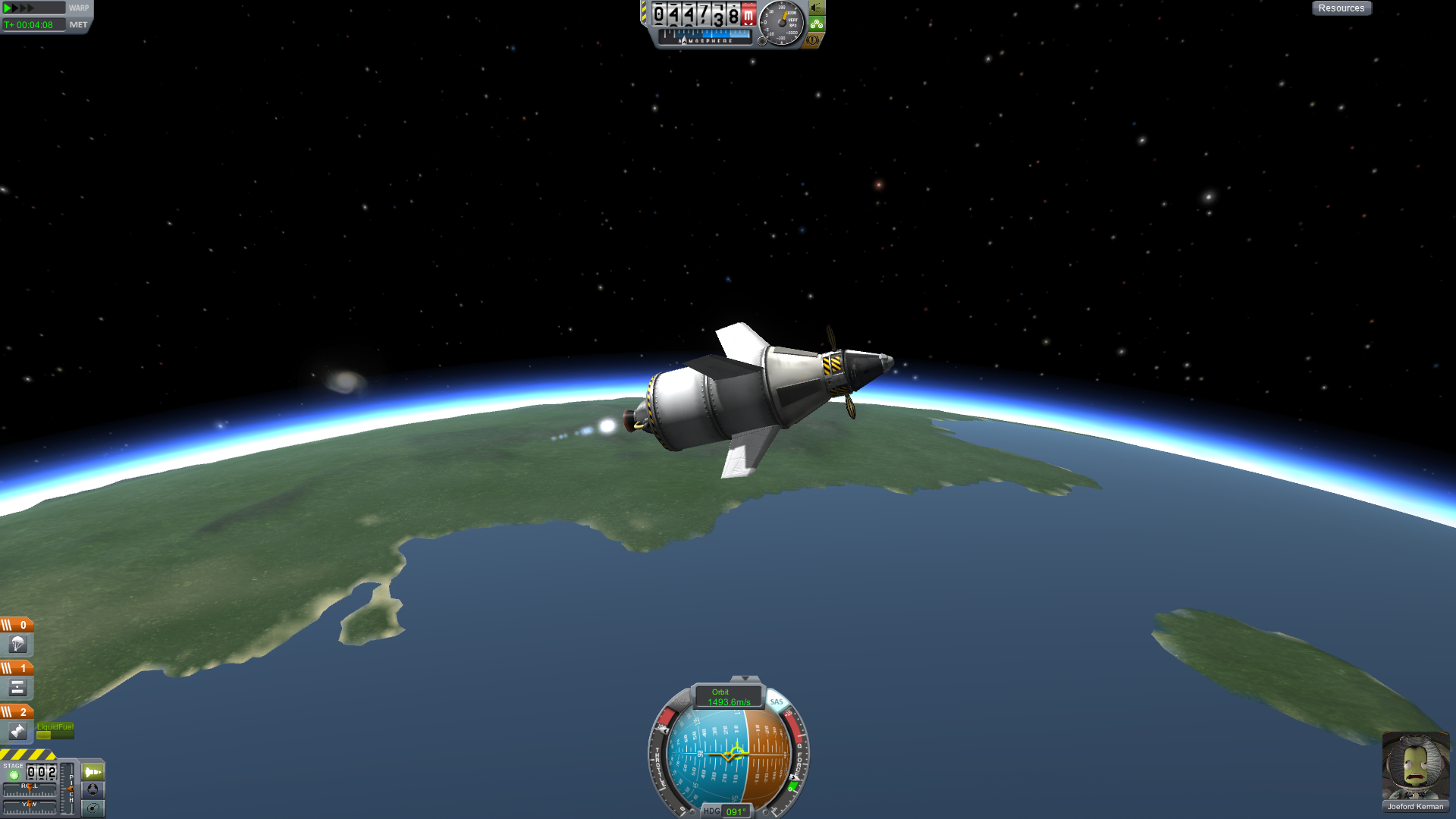 The rocket's second stage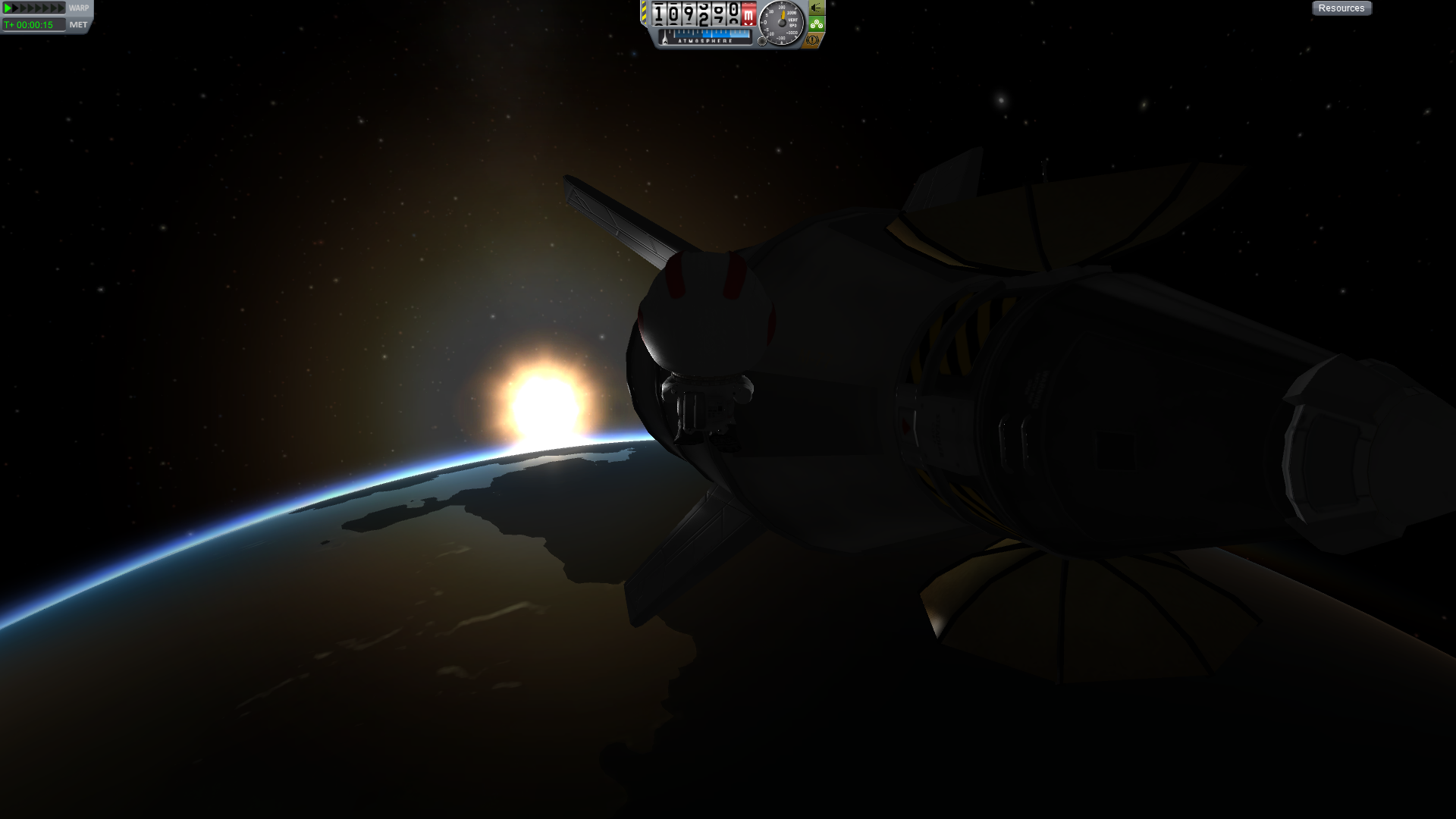 Sunset in kerbin orbit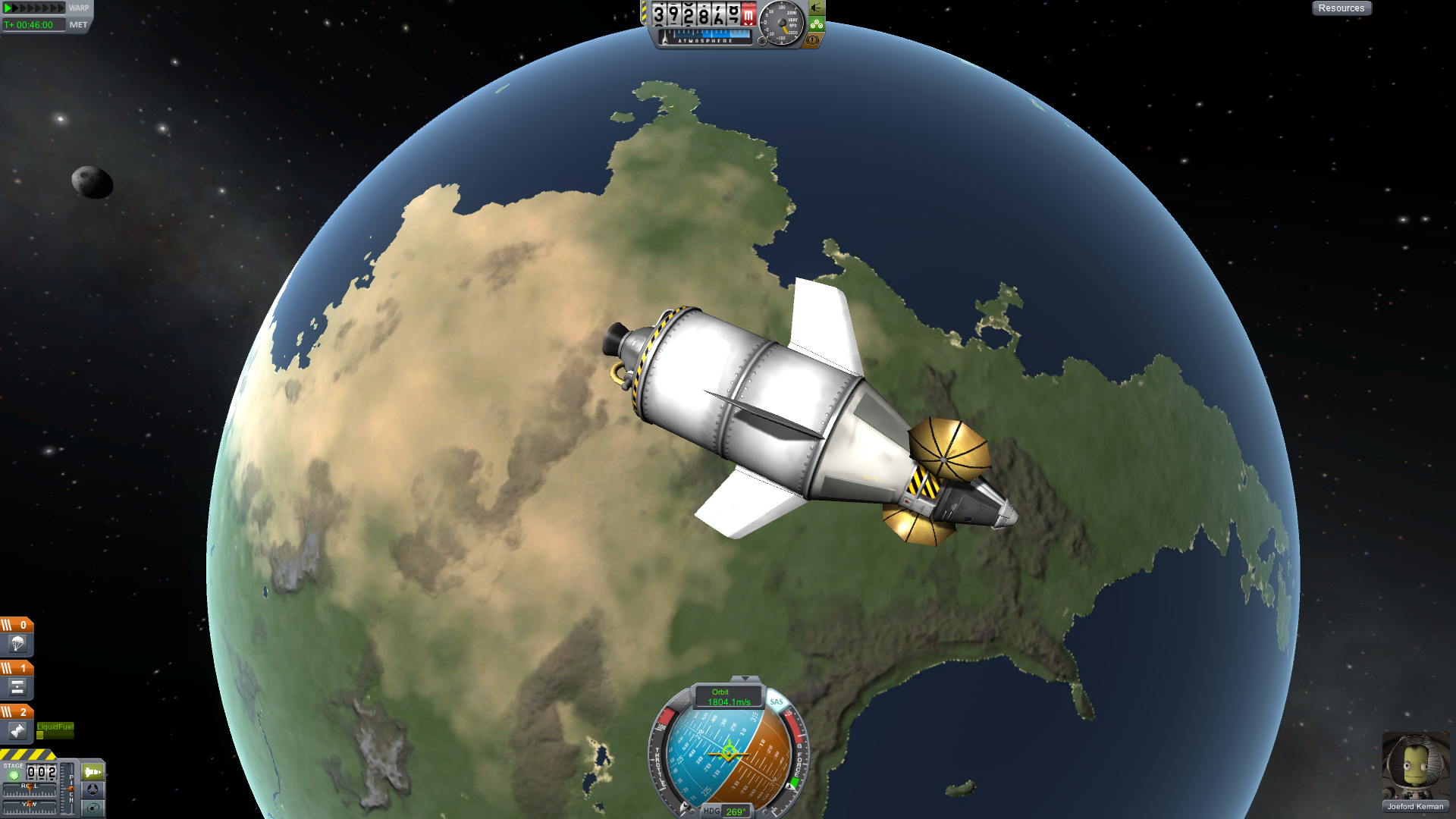 The rocket in kerbin orbit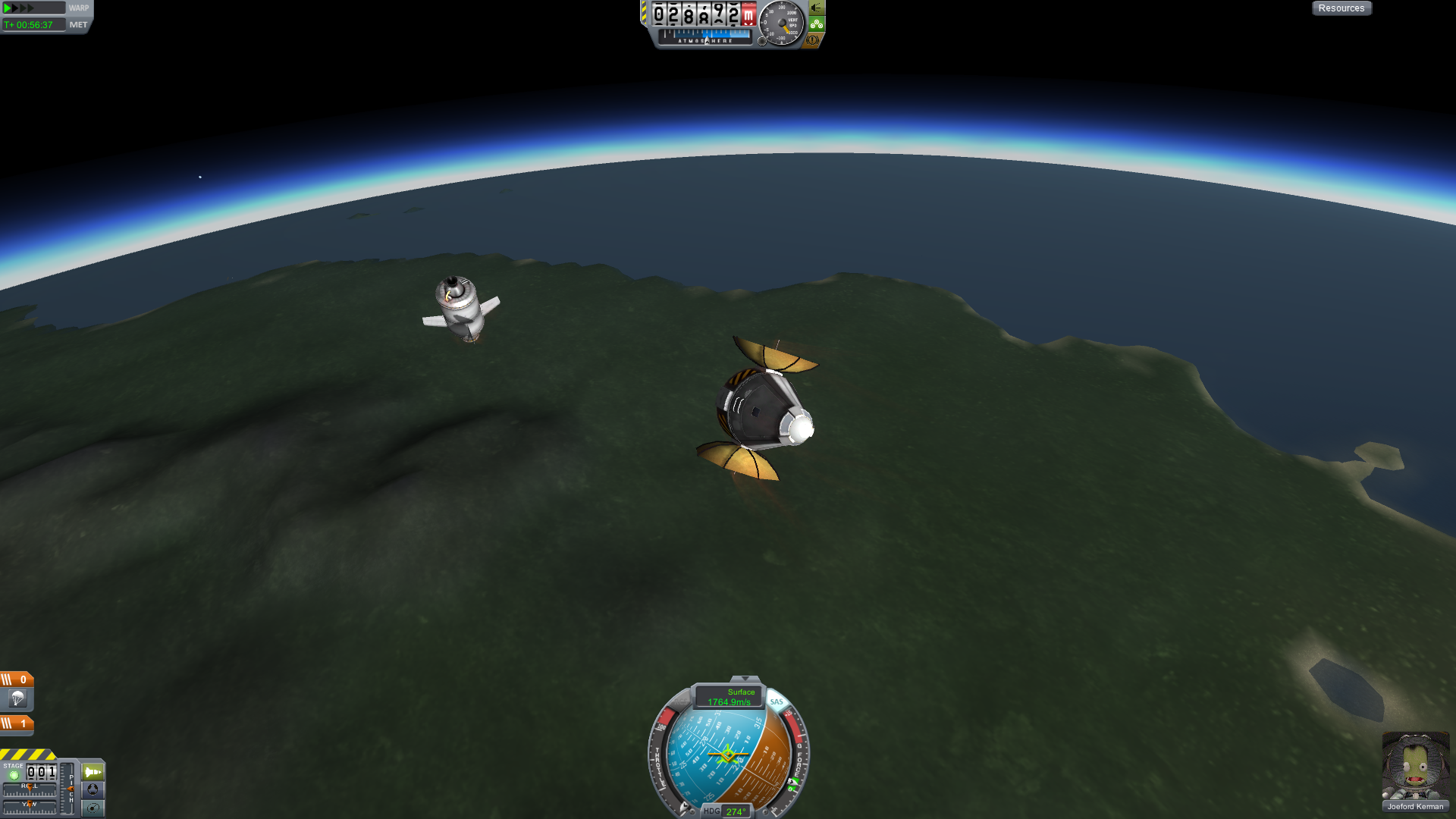 Re-entering kerbin's atmosphere (Minmus is also visible as a small dot)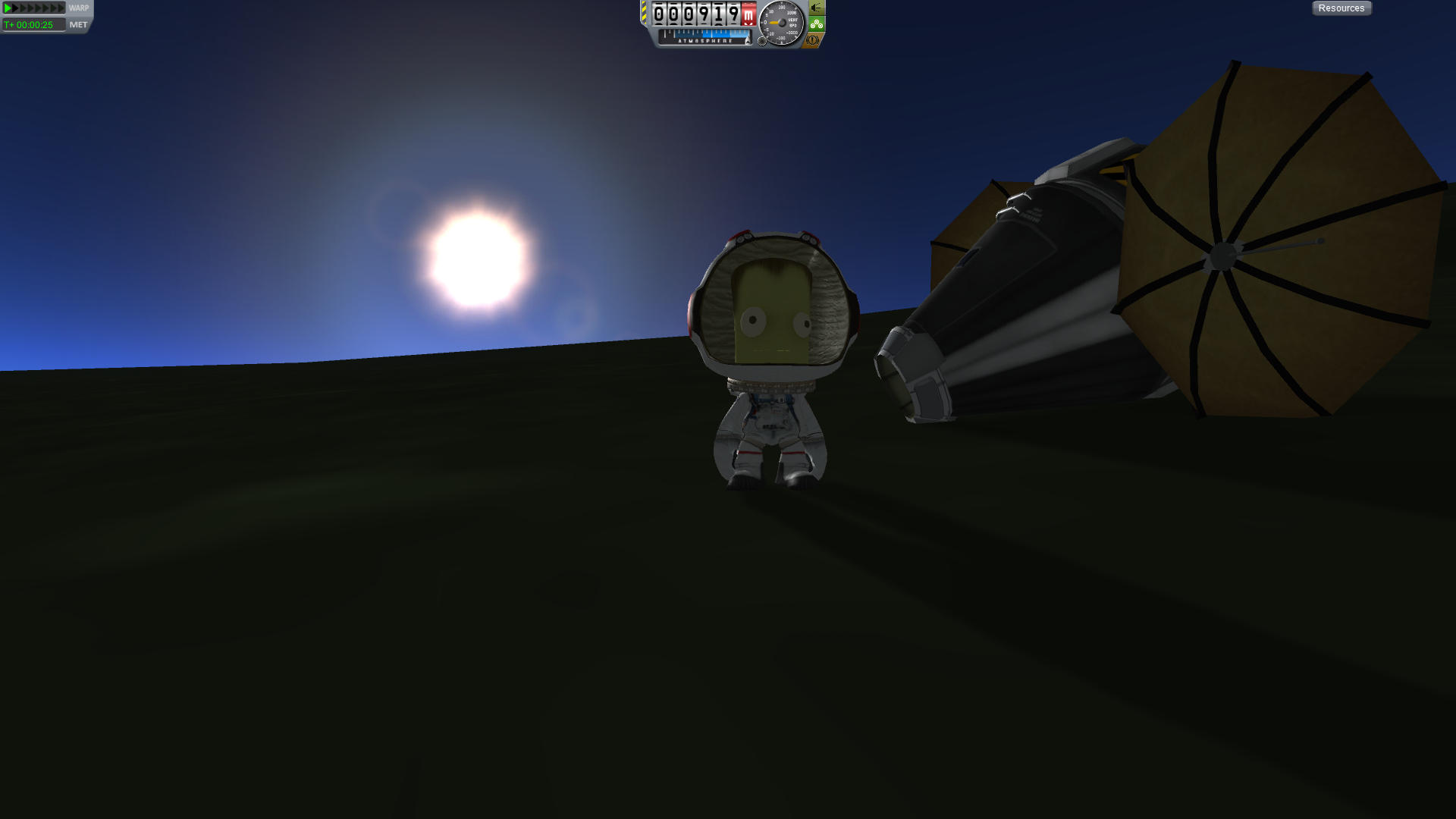 A successful landing!