Paste a url where
this mod
can be downloaded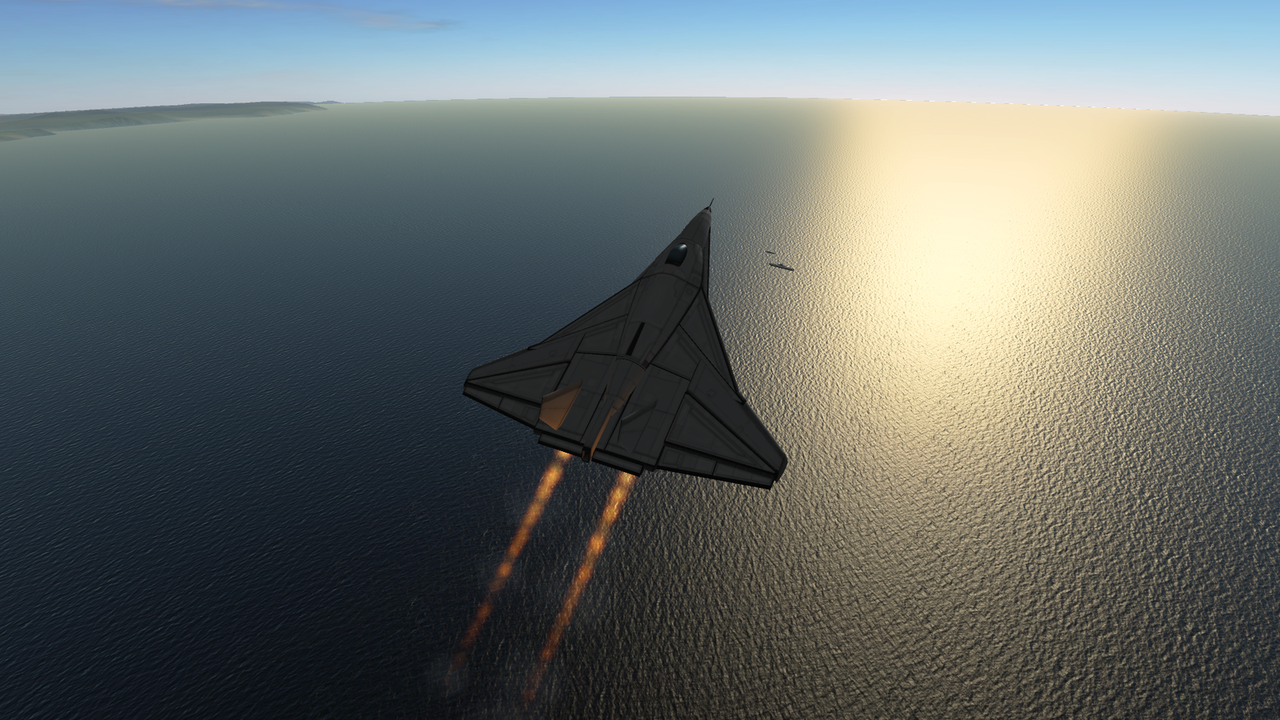 Description
A stock aircraft called Fantom 7x1a SuperCruiser. Built with 56 of the finest parts, its root part is Mark2Cockpit.
Built in the SPH in KSP version 1.1.3.
The Fantom 7x1a can keep a supersonic speed of Mach 1.9 without using Afterburners (supercruise) like F22, Typhoon, Rafale… with low consumption of liquid fuel for travel long distances.
To supercruise:
- use afterburners (press action group 1) to get an altitude of 8000m.
- at 8000m keep afterburners until to get a speed of 715m/s (>2500 km/h)
- cut off afterburners (press action group 1 again).
- The aircraft will stabilize its speed to 1.93 mach approx. (>2100 km/h / >580m/s ).
(I suggest to use Pilot Assistant mod for testing Supercruise capabilities )
Details
Type: SPH
Class: aircraft
Part Count: 56
Pure Stock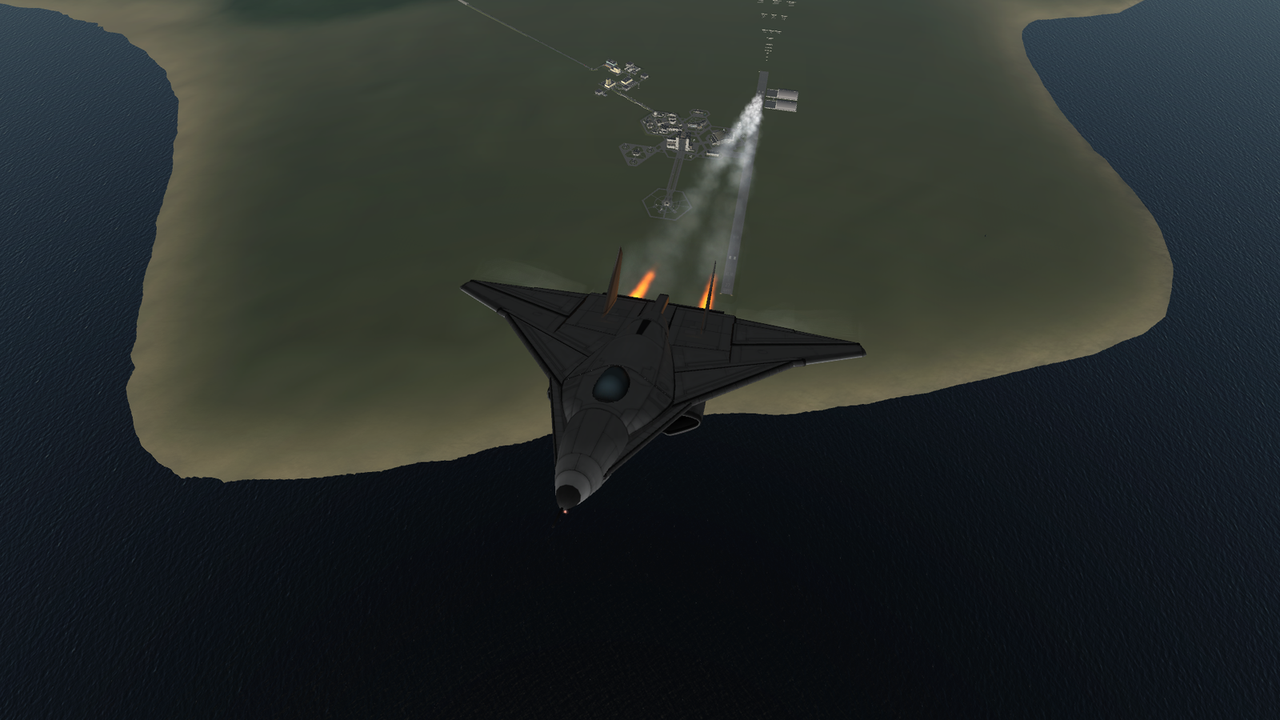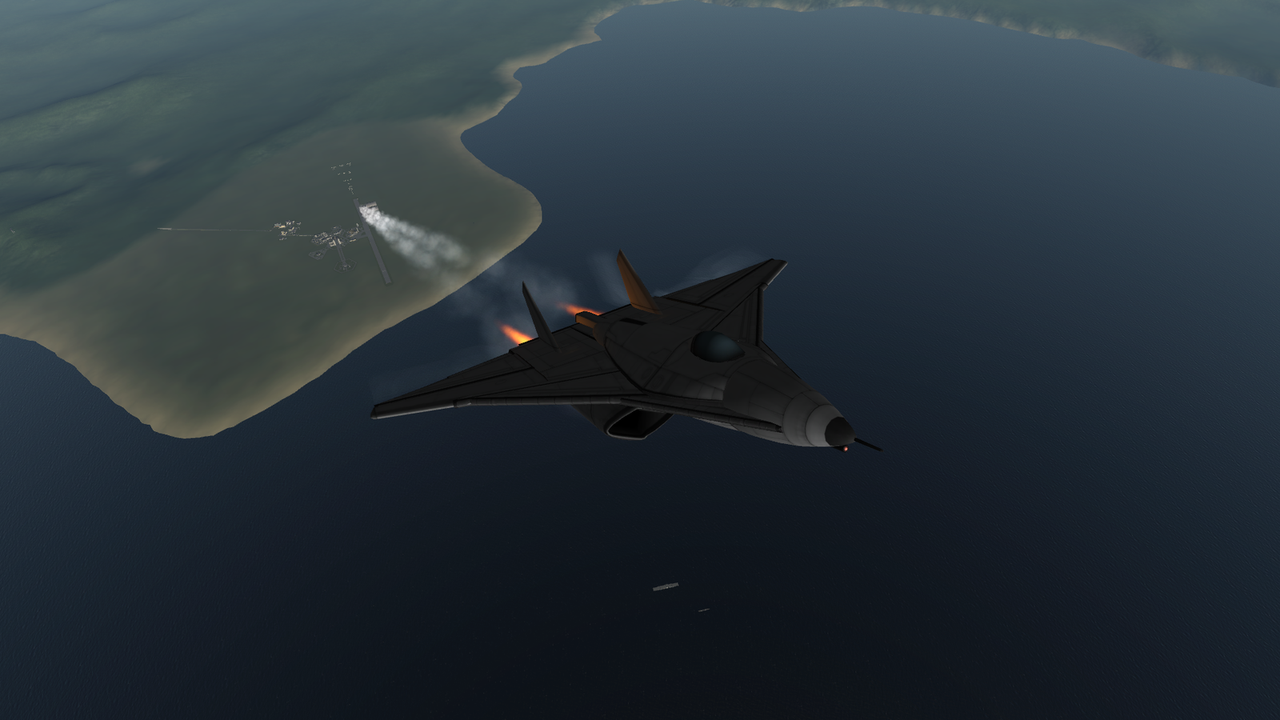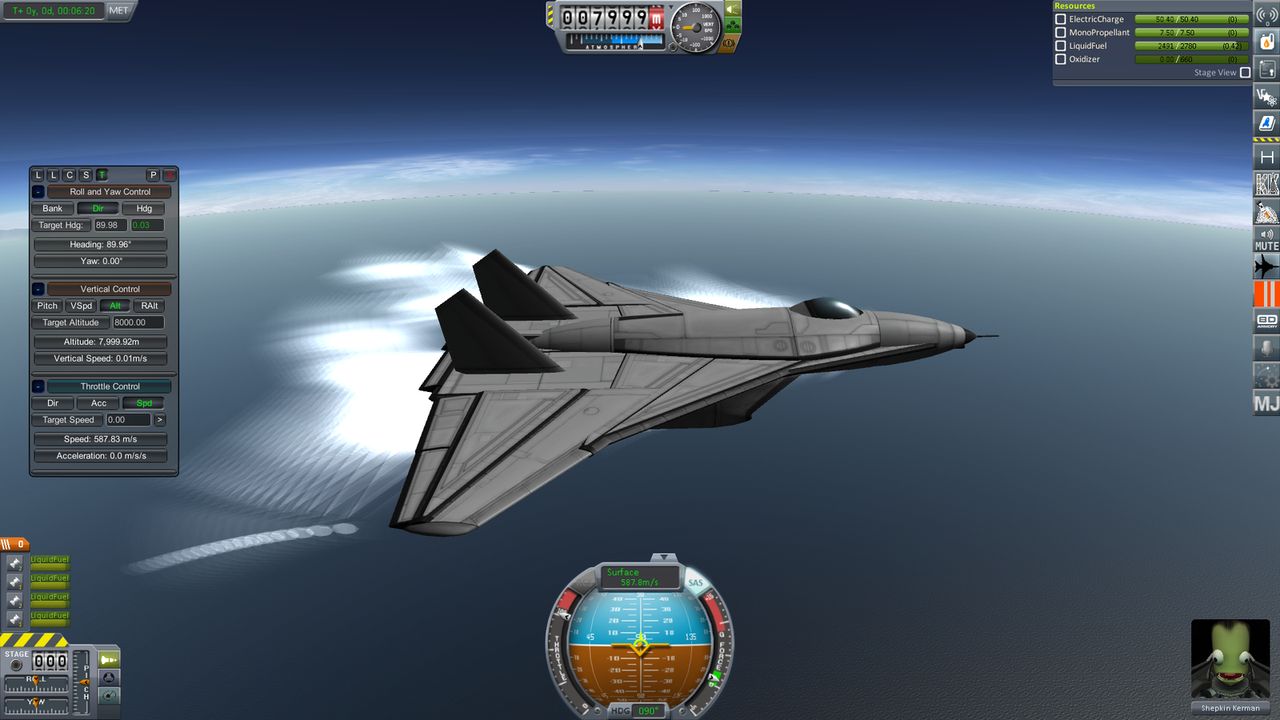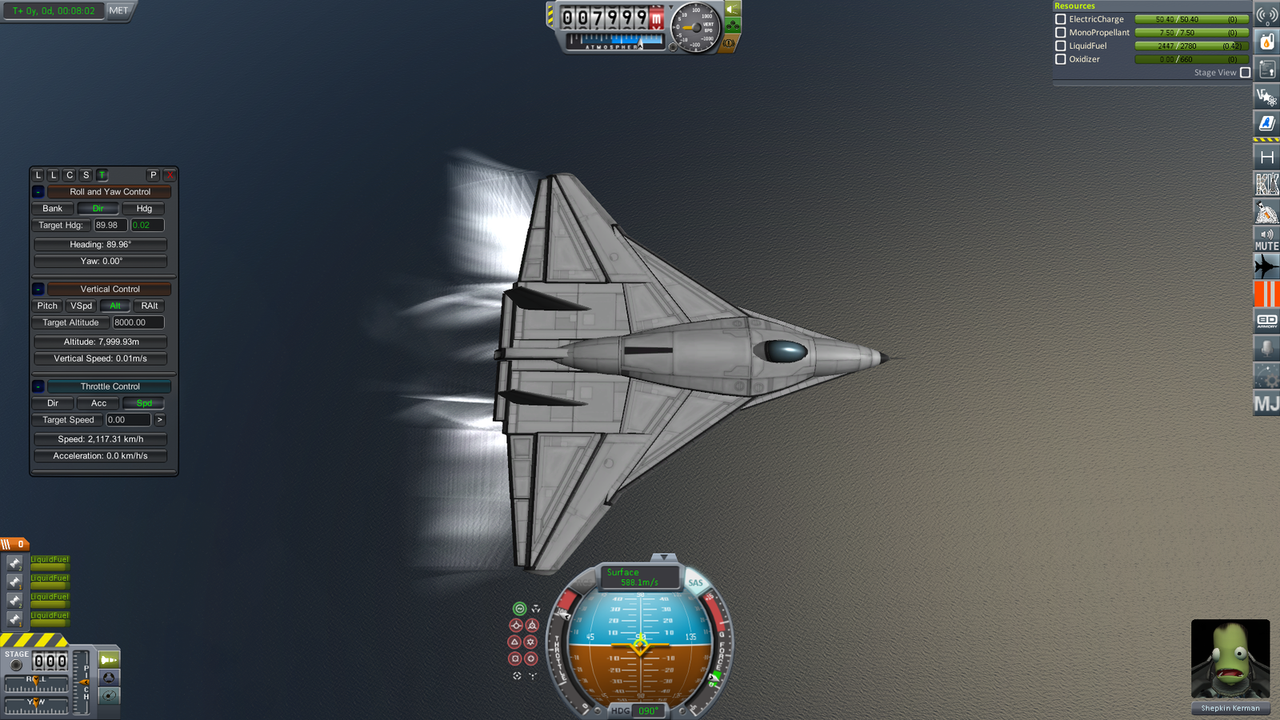 Do you really want to downvote this?
Don't forget, people build craft at all skill levels, just 'cos something is 'newbish' doesn't mean it needs hatin'.
It will cost you 5 of your own points to downvote
So only downvote craft that are totally unusable, not the craft pictured or have NSFW content with it.
(if the craft gets taken down you'll get your points back)