A0KAX TurboProp Koast Guard
Paste a url where
this mod
can be downloaded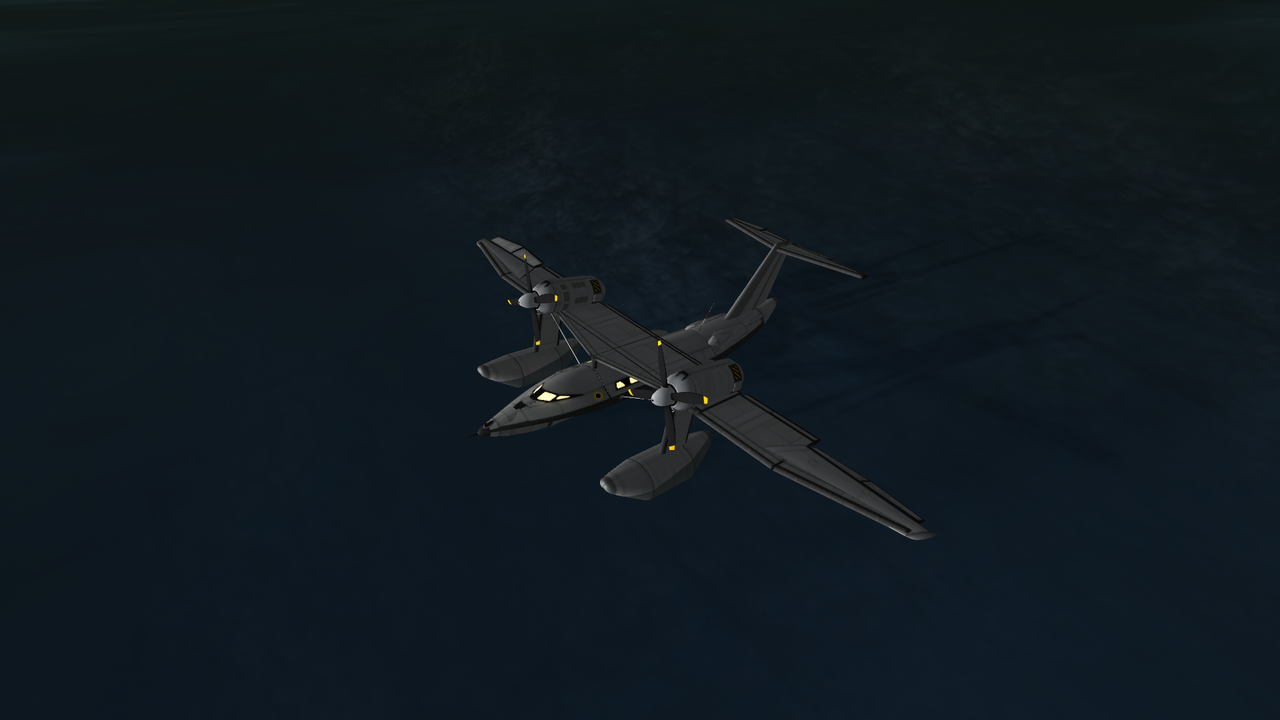 Description
A mod aircraft called A0KAX TurboProp Koast Guard. Built with 124 of the finest parts, its root part is mk2Cockpit.Standard.
Built in the SPH in KSP version 1.1.3.
TurboProp Version of the A0cwc Koast Guard.
The KAX (Kerbal Aircraft eXpansion) Mod is needed.
WARNING:
Be careful when sea landing (speed < 40m/s), keep the plane's nose in the highest position (key 'S') to avoid the propellers to hit the water !!!
Action Keys:
3 : toggle cabin lights
6 : toggle thrust reversers
9 : activate engines
0 : shutdown engines
Details
Type: SPH
Class: ship
Part Count: 124
Mods: 2
Mods
Kerbal Aircraft Expansion
Squad (stock)