Torus Station Building Kit
Paste a url where
this mod
can be downloaded
A Kit of Parts for assembling a Torus Ring Orbital Station. There are a set of payload bay parts attached to the cupola with a girder in case of problems, and an example Truss assembly transport attachment for the cargo bay of a shuttle.
The Station is half built as a guide to what you can do and is just the station I use, you may want a completely different configuration or build completely new sections of your own.
I recommend completely building the station you want in the SPH, and using those parts to transport into orbit, that way you know everything is the right way round and most importantly….fits together ;) Remember to leave a very tiny gap between One set of docking ports on connector pieces so they will fit between rings.
Lastly I highly recommend building yourself a good orbital tug to get the trickier parts into place.
Built in KSP version 1.0.2.
Details
Type: SPH
Class: station
Part Count: 321
Stock: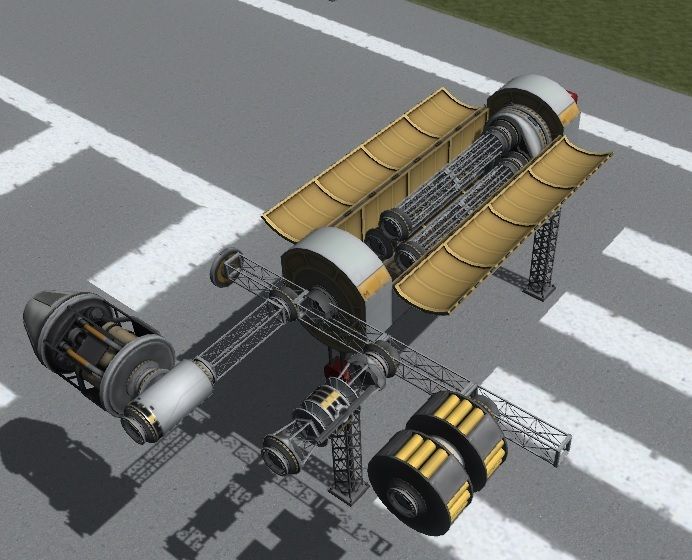 Do you really want to downvote this?
Don't forget, people build craft at all skill levels, just 'cos something is 'newbish' doesn't mean it needs hatin'.
It will cost you 5 of your own points to downvote
So only downvote craft that are totally unusable, not the craft pictured or have NSFW content with it.
(if the craft gets taken down you'll get your points back)