Paste a url where
this mod
can be downloaded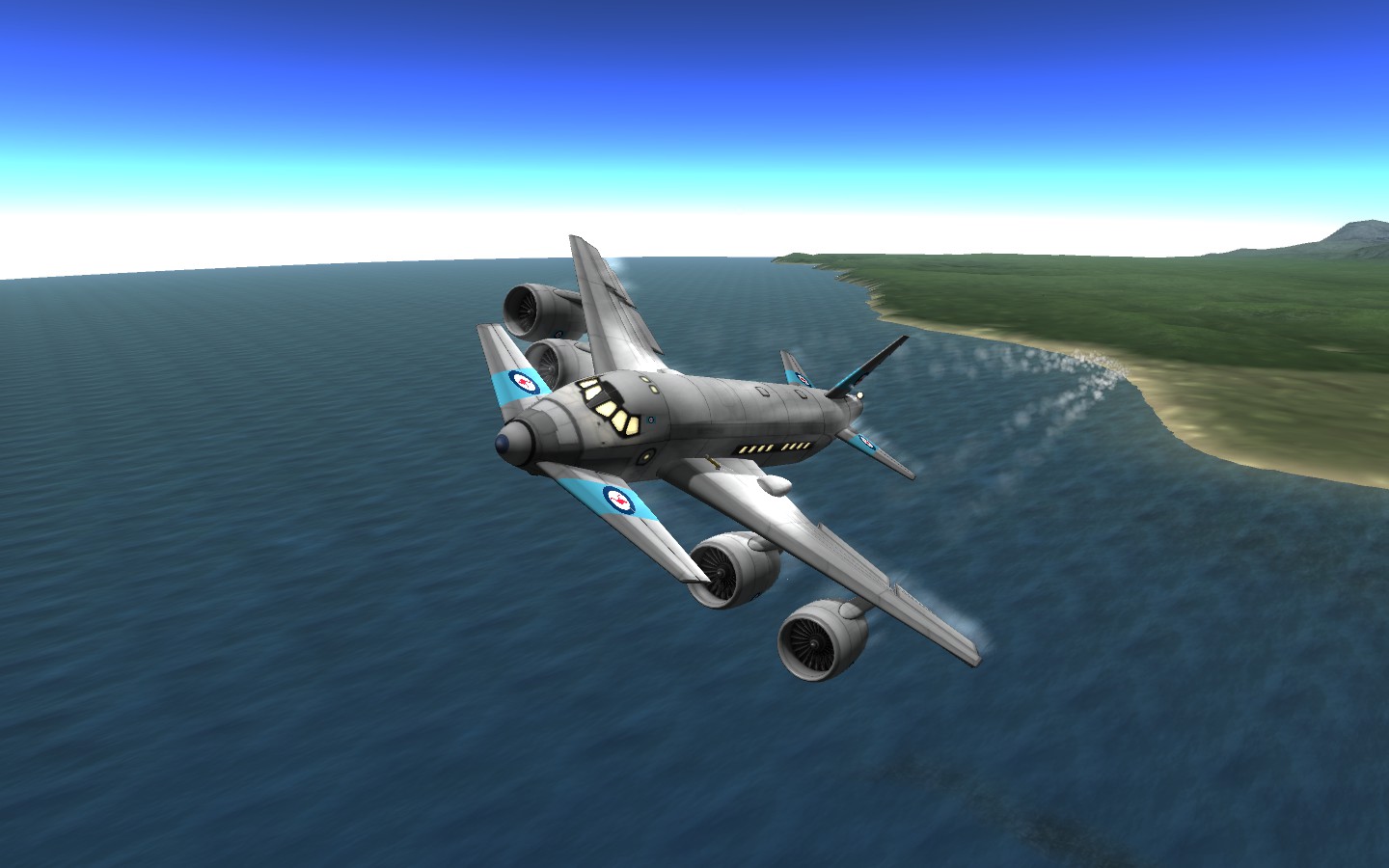 Description
Behold the TK-909 Zeus! A passenger aircraft without peer when it comes to stability, maneuverability, and structural integrity. The Zeus is reliable, carries a total of 40 Kerbals, and won't crash your computer any more than a fighter aircraft might. Speaking of fighter aircraft…The Zeus's triple wing configuration and excessive number of elevons, make it a surpassingly nimble aircraft. The Zeus is slightly shaky on takeoff, but rock solid once you get it in the air. Totally stock. Built with 49 of the finest parts, its root part is mk3Cockpit.Shuttle.
Built in the SPH in KSP version 1.0.5.
Details
Type: SPH
Class: aircraft
Part Count: 49
Pure Stock
IMPORTANT THING: The Flaming Goat Foundry Works are dedicated to creating awesome things.
Their things are guaranteed to be awesome; they aren't guaranteed to be refined or efficient, and don't tend to be as an indirect result.
Also: The Flaming Goat Foundry Works's particular brand of awesomeness may induce vomiting.