Paste a url where
this mod
can be downloaded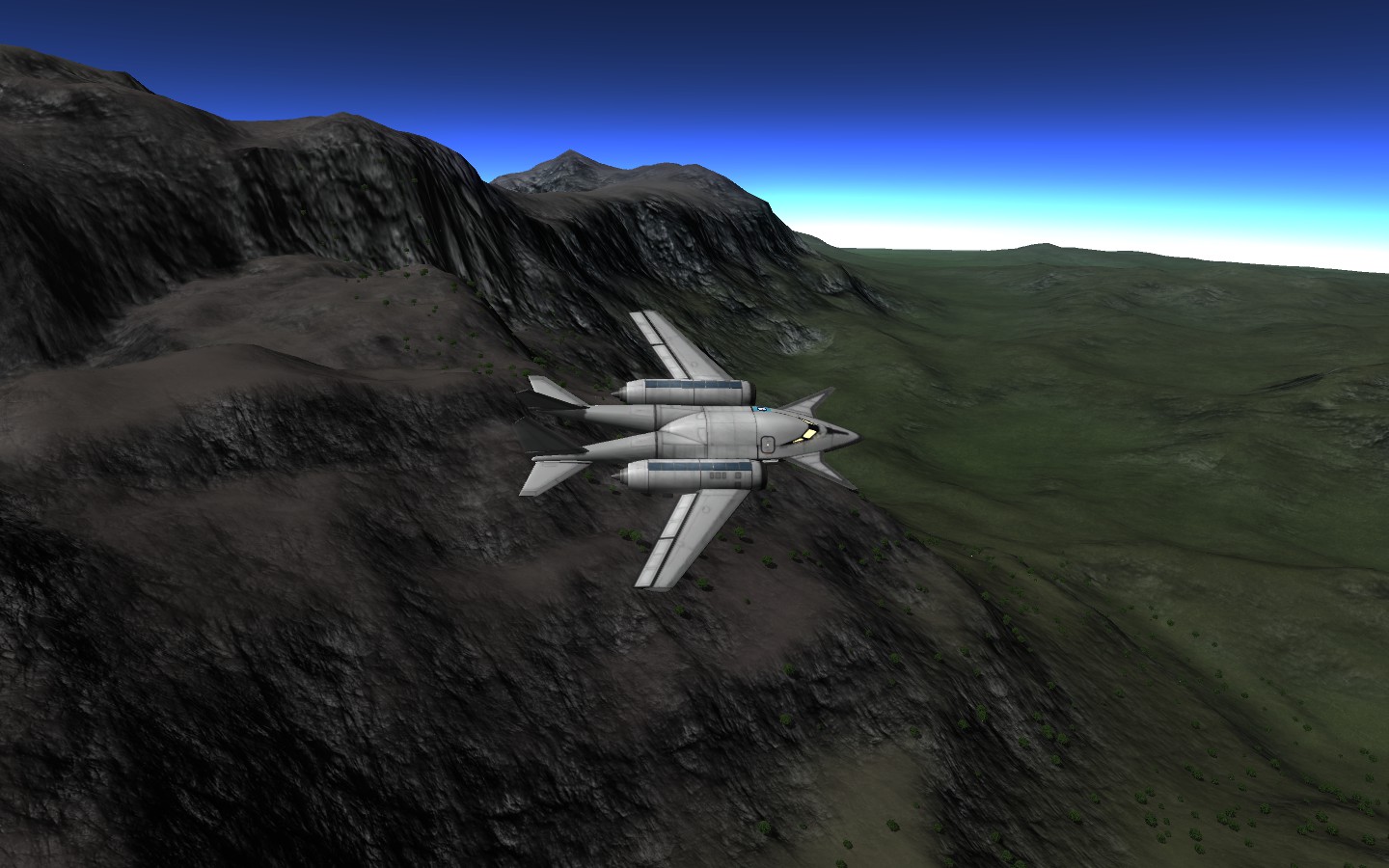 Description
Behold the Chiton SAR Jet! Built specially for low-altitude high-velocity operations, the Chiton SAR has room for two pilots, and a pair of jumpseats in the back for whoever might need them. With it's twin tail design and wicked canards, the Chiton SAR throws and impressive shadow while it hurtles over the ground. Ultra stable, and comfortable at low-altitude. It's part count isn't obscene either. Totally stock. Built with 59 of the finest parts, its root part is mk2Cockpit.Standard.
Built in the SPH in KSP version 1.0.5.
Details
Type: SPH
Class: aircraft
Part Count: 59
Pure Stock
IMPORTANT THING: The Flaming Goat Foundry Works are dedicated to creating awesome things.
Their things are guaranteed to be awesome; they aren't guaranteed to be refined or efficient, and don't tend to be as an indirect result.
Also: The Flaming Goat Foundry Works's particular brand of awesomeness may induce vomiting.
Do you really want to downvote this?
Don't forget, people build craft at all skill levels, just 'cos something is 'newbish' doesn't mean it needs hatin'.
It will cost you 5 of your own points to downvote
So only downvote craft that are totally unusable, not the craft pictured or have NSFW content with it.
(if the craft gets taken down you'll get your points back)