North Kerbin K-1 Skymidge
Paste a url where
this mod
can be downloaded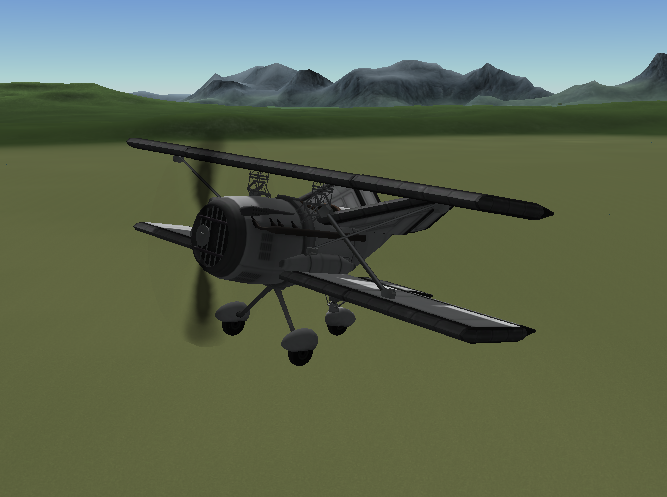 Details
Type: SPH
Class: ship
Part Count: 47
Mods: 4
Mods
Airplane Plus
MK-1 Stockalike open cockpit ( inline external seat )
Squad (stock)
TweakScale - Rescale Everything!
Description
Back in the olden days, us Kerbals had no concept of stopping once you got going, and so great minds at the time (who would be called green idiots these days) devised this thing for KW1 (Kerbin War 1).
It outclassed everything in the sky back then, but had a tendency to nose over on landing.
A mod aircraft called North Kerbin K-1 Skymidge. Built with 47 of the finest parts, its root part is nesdmk1opencockpit.
Built in the SPH in KSP version 1.2.2.
Do you really want to downvote this?
Don't forget, people build craft at all skill levels, just 'cos something is 'newbish' doesn't mean it needs hatin'.
It will cost you 5 of your own points to downvote
So only downvote craft that are totally unusable, not the craft pictured or have NSFW content with it.
(if the craft gets taken down you'll get your points back)