Paste a url where
this mod
can be downloaded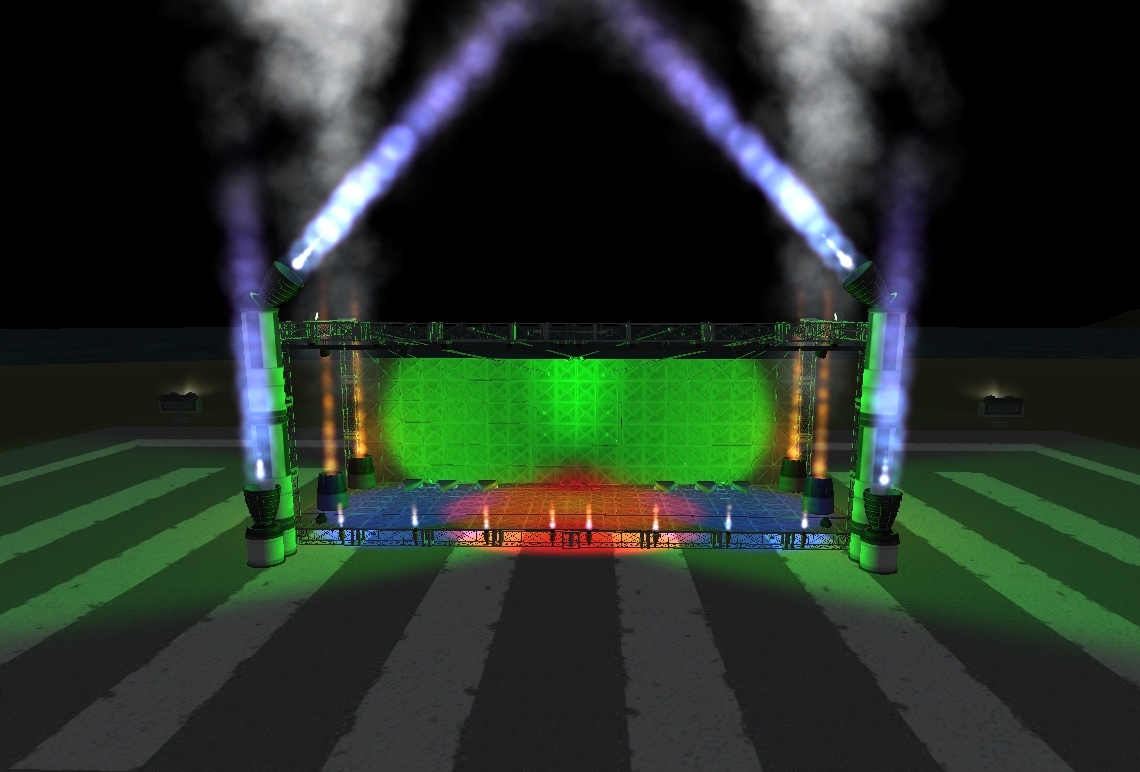 Details
Type: SPH
Class: ship
Part Count: 251
Mods: 2
Mods
Near Future Electrical
Squad (stock)
Description
At first, Krash and the Burners wanted to play on top of the VAB. but Gene said, NOOOOOOOOOOOO, so whenever they show up, we'll have this stage waiting for them! If they ever.
Keys - all on toggle
1, 2 - Curtains.
8, 9, 0 - Pyrotechnics
7 - Lighting
Also recommended you ROCK OUT with Infinite Propellant and Electricity ON.
A mod aircraft called Kerbals of Rock Stage. Built with 251 of the finest parts, its root part is trussPiece3x.
Built in the SPH in KSP version 1.2.2.