Paste a url where
this mod
can be downloaded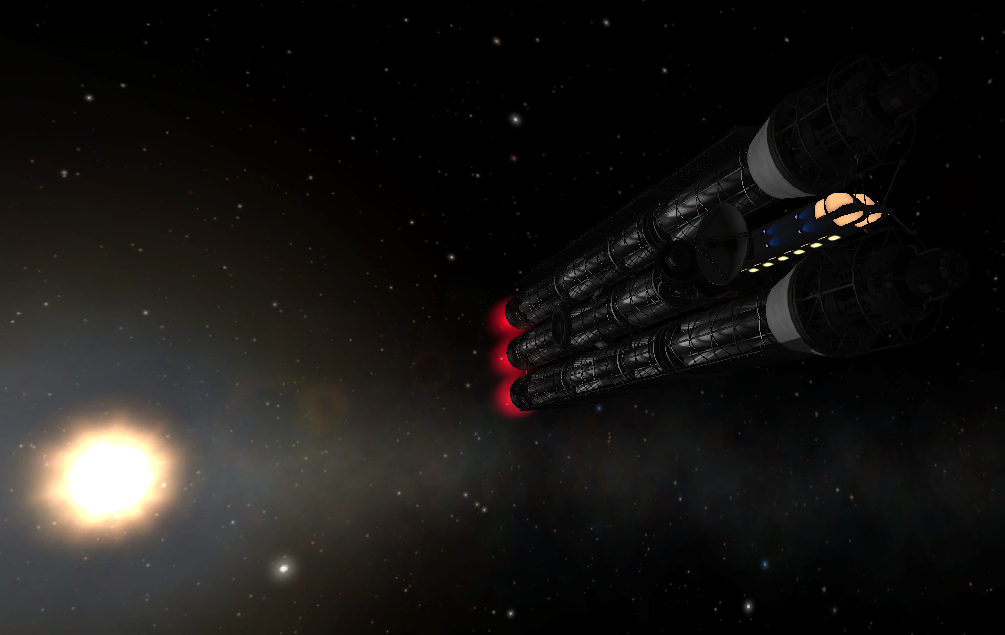 Details
Type: VAB
Class: ship
Part Count: 121
Mods: 9
Mods
Airplane Plus
Heat Control
MechJeb 2
Near Future Electrical
Near Future Propulsion
SpaceY Heavy Lifters
Squad (stock)
Surface Mounted Stock-Alike Lights
TweakScale - Rescale Everything!
Description
A MASSIVE gas freighter, it plies the spaceways between Minmus and Kerbin, ferrying valuable Lithium gas. Patented SkyLift system included - gets you all the way up to an apoapsis of 800KM in a hurry! (not shown)¨¨Press 2 to activate the reactors.
A mod rocket called KSS Baikobanur. Built with 121 of the finest parts, its root part is lithium-25-1.
Built in the VAB in KSP version 1.2.2.