20 Ton Recoverable / SSTO
Paste a url where
this mod
can be downloaded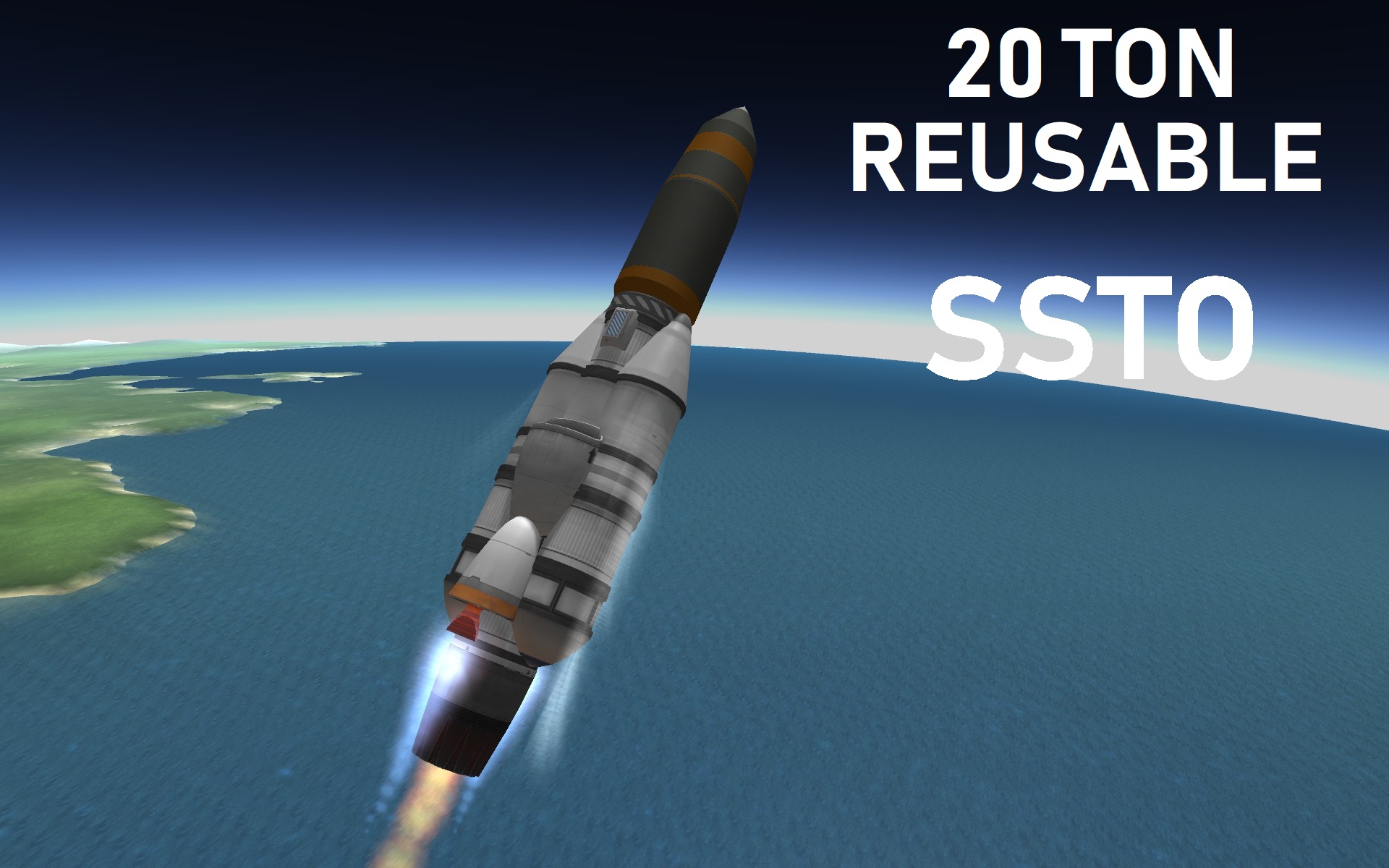 1.9 Tons to LKO
1/3 return money rate (Excluding cargo)
2 probe intersage cores (can obtain minmus easily)
Easy to fly!
Costs are actually lower than 20K. -pretty neat.
For Those who aren't as good:
-Take it to an 'Almost-Orbit,' then use the Probe interstage to achieve orbit.
-Switch craft (using the ']' key)
-Reenter the Core stage (Orient Retrograde)
NOTE: This SSTO can release an engine (the jet one) to get further, faster. You will need to detach this engine manually in flight to do so.
Details
Type: VAB
Class: ship
Part Count: 59
Pure Stock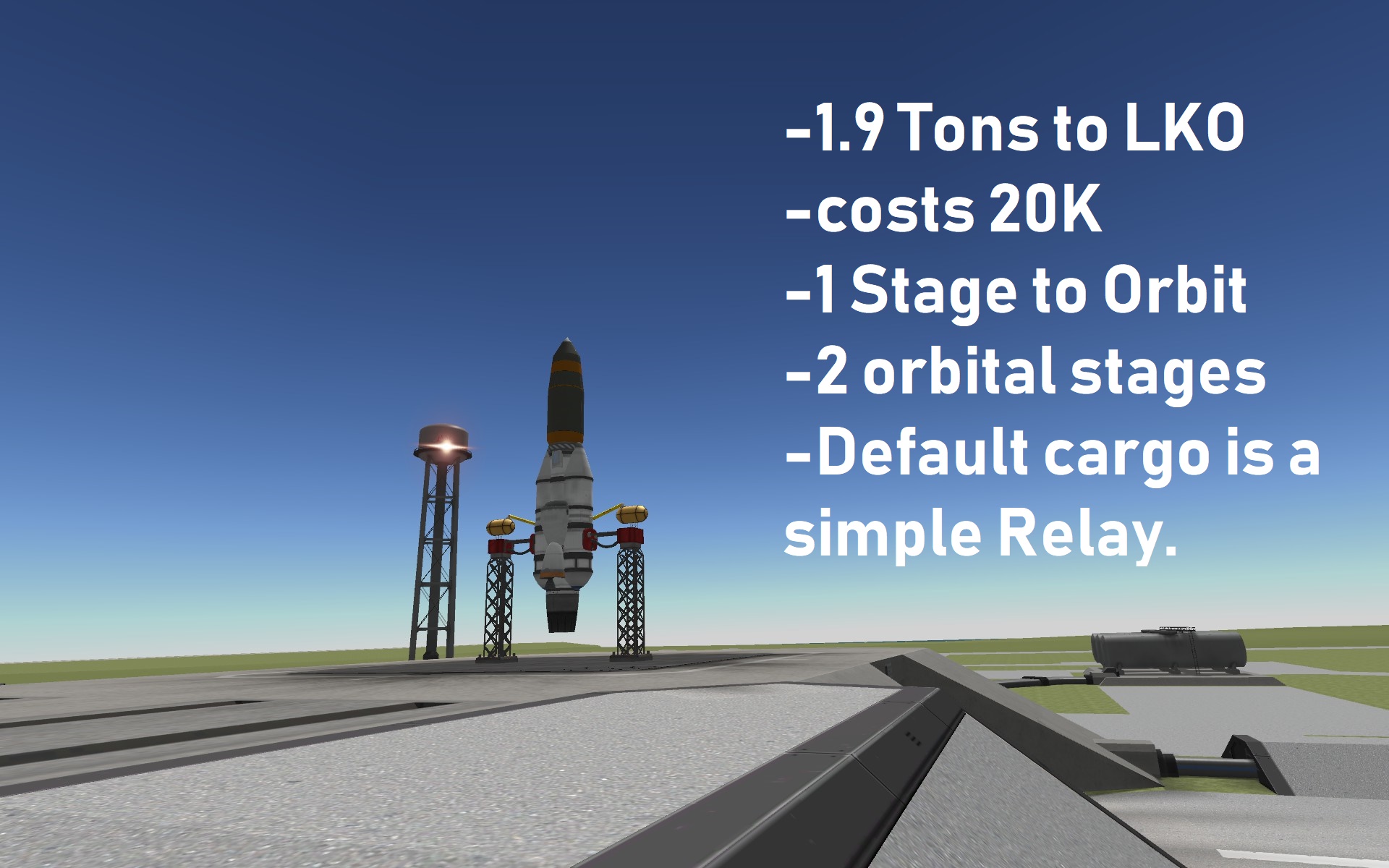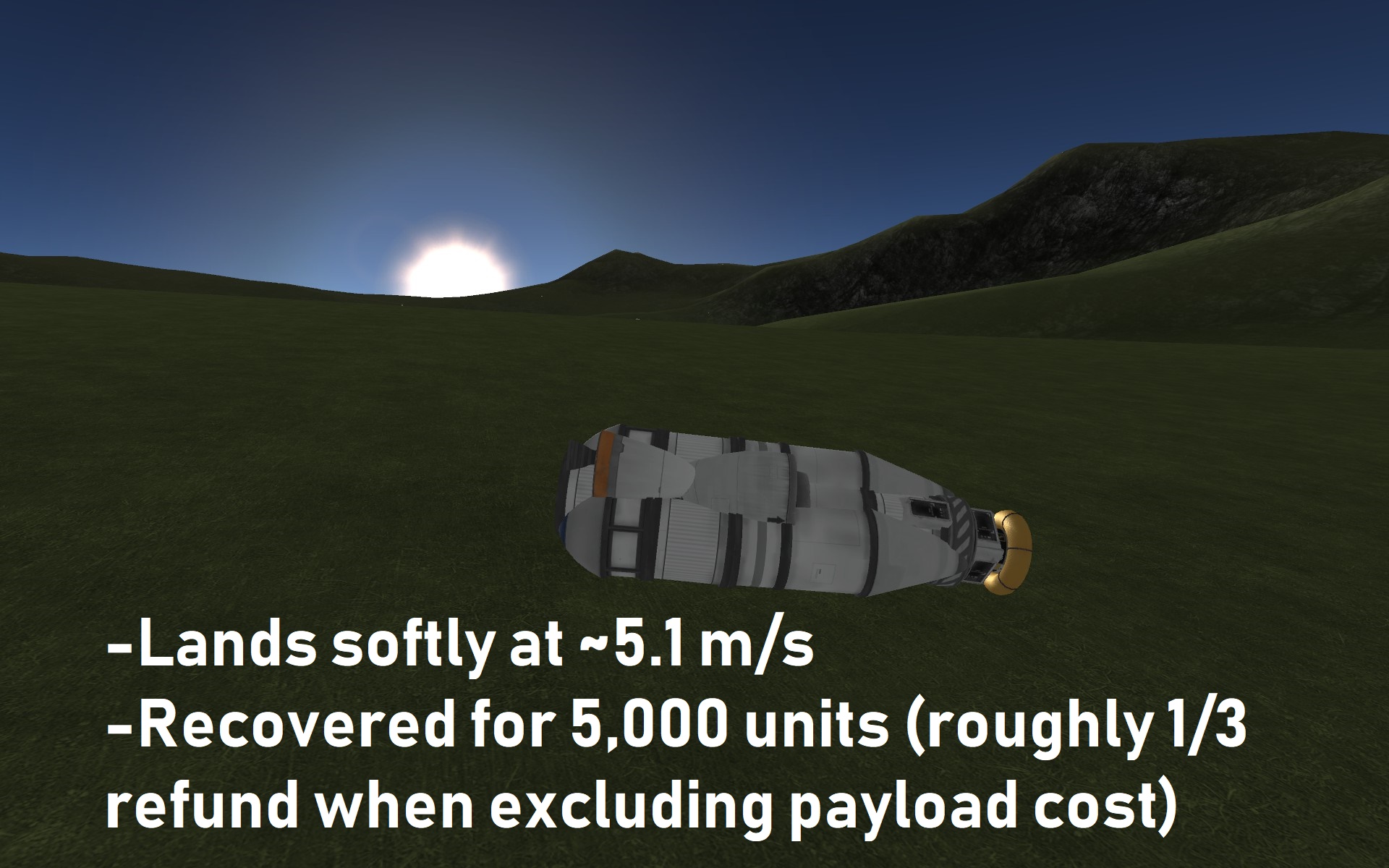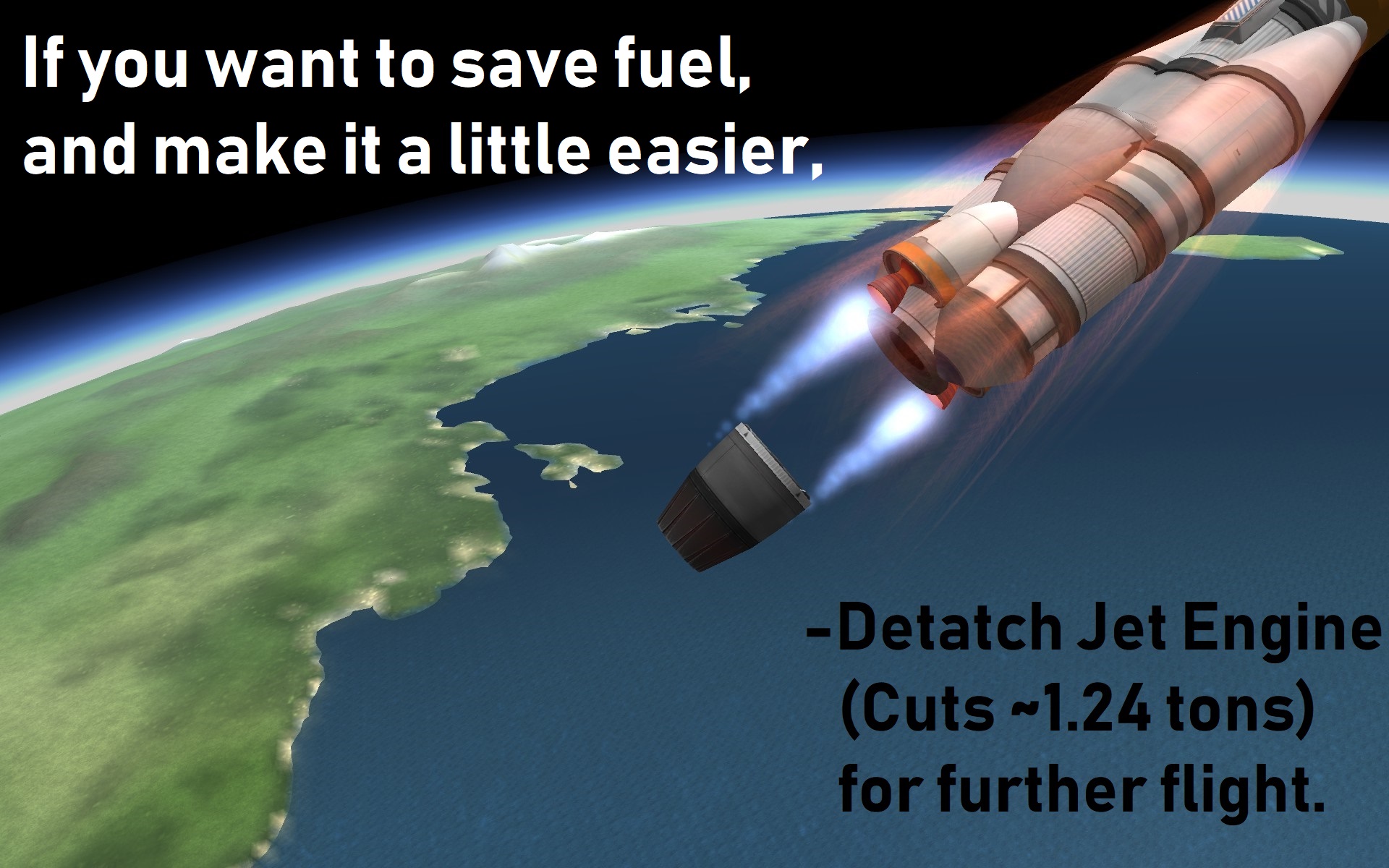 This SSTO is NOT a pure one, in that it doesn't perfectly achieve orbit, but makes the next stage have an easy little puff to get there.