Paste a url where
this mod
can be downloaded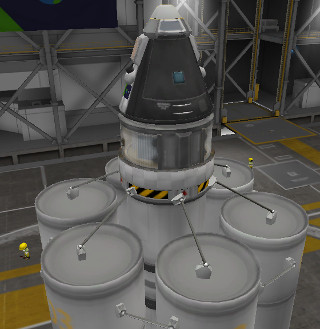 Description
An automated rescue craft to retrieve one passenger. Has enough DV to grab people from Munar orbit and return them to Kerbin.¨¨Be sure to open the bay with 'G' to expose the solar cells.
A stock rocket called 1T Rescue Bot Pro. Built with 50 of the finest parts, its root part is mk1pod.
Built in the VAB in KSP version 1.3.1.
Details
Type: VAB
Class: ship
Part Count: 50
Pure Stock