Paste a url where
this mod
can be downloaded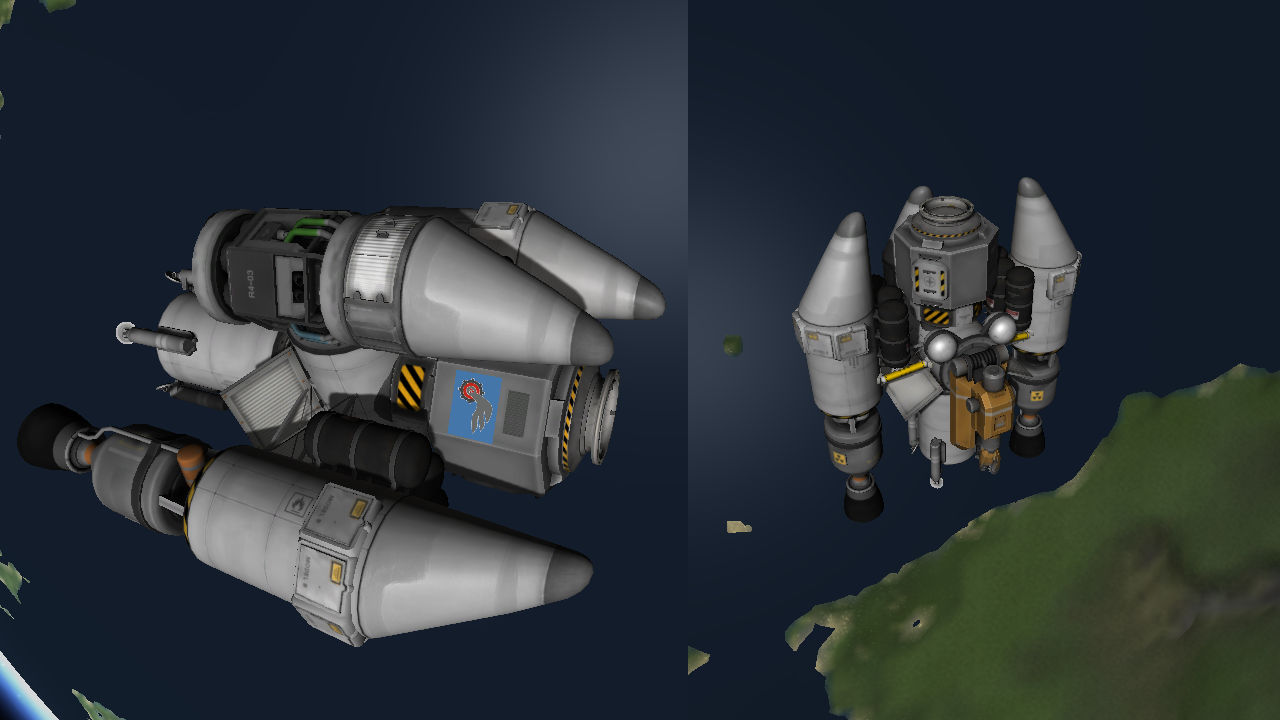 Description
Nuclear-powered lifting and rescue vehicle with ISRU.
I built this to rescue a detached command pod from Minmus. It lands, docks, and makes fuel to leave. Quite proud of its asymmetric balancing.
A stock rocket called 0LMR MinMaxer. Built with 79 of the finest parts, its root part is MK1Fuselage.
Built in the VAB in KSP version 1.1.2.
Details
Type: VAB
Class: lander
Part Count: 79
Pure Stock