Paste a url where
this mod
can be downloaded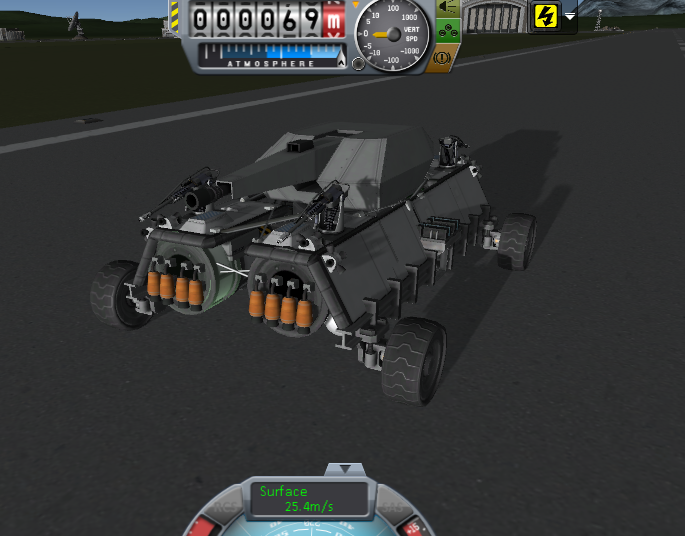 Description
A mod aircraft called AAA Munar Tank. Built with 106 of the finest parts, its root part is landerCabinSmall. Built in the SPH in KSP version 1.1.3.
This tank carries four machine guns and a turret. The fuel should last long enough for a person to fly the tank to the top of the highest KSC structure, but the fuel cells rely on the liquid fuel for a quick source of energy. It is recommended not to use the thrusters unless it is necessary.
At the last moment, solar panels were added so that Kerbals who over use resources may continue driving the tank.
By the way, good luck on getting this into space without mods.
Details
Type: SPH
Class: ship
Part Count: 106
Mods: 2