Paste a url where
this mod
can be downloaded
Details
Type: SPH
Class: ship
Part Count: 76
Mods: 2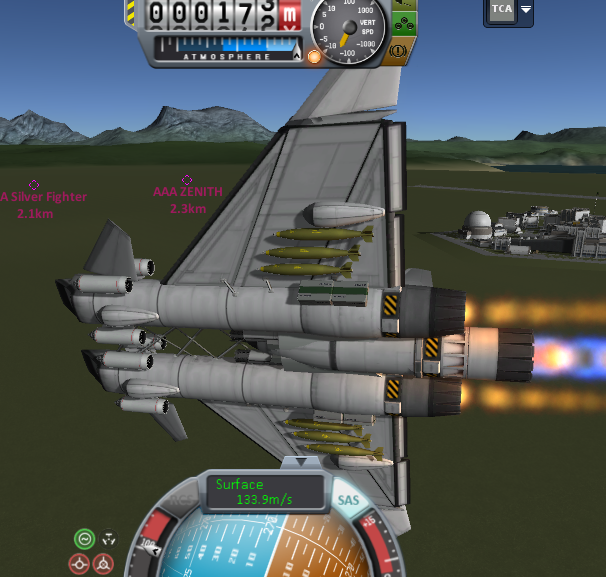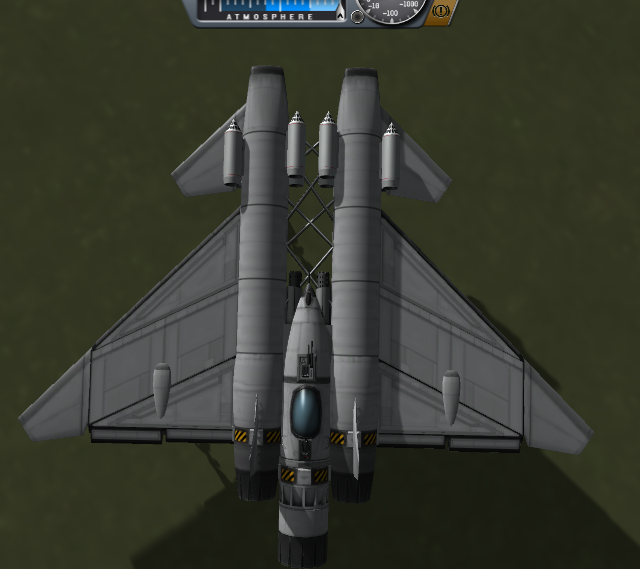 Description
A mod aircraft called AAA Alterius. Built with 76 of the finest parts, its root part is Mark2Cockpit.
Built in the SPH in KSP version 1.1.2. Armed with 2,400 20 mm ammo, fired by two miniguns. Armed with 184 SKOM Rockets. Armed with 6 MK82 Bombs.
This craft only uses BD Armory mods for the autopilot, weapon manager, and weapons. It is generally a stock craft, and uses a Whiplash ramjet engine in conjunction to two Panther engines. It can reach 400 M/s, with a take off speed of 80 M/s.
It can lose the front half of the craft, and still maintain flight quite well.