Paste a url where
this mod
can be downloaded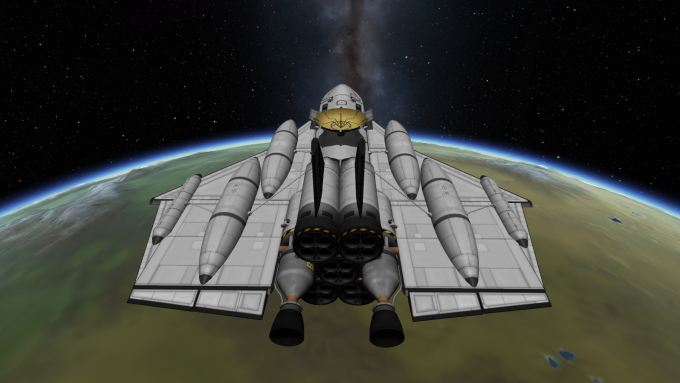 Description
A stock aircraft called Utility SSTO MkII-b. Built with 142 of the finest parts, its root part is mk2CargoBayL.
Built in the SPH in KSP version 1.12.3.
Details
Type: SPH
Class: spaceplane
Part Count: 142
Pure Stock
KSP: 1.12.3
See the video (subtitles written in Chinese) if you like~~~
https://www.bilibili.com/video/BV14a411Y7Vc/
Crew capacity: 6. Has a docking port.
ΔV after achieving orbit: 2km/s+ if flown well, mostly around 1.7-2.1k.
Equipped with ISRU and mining systems.