Paste a url where
this mod
can be downloaded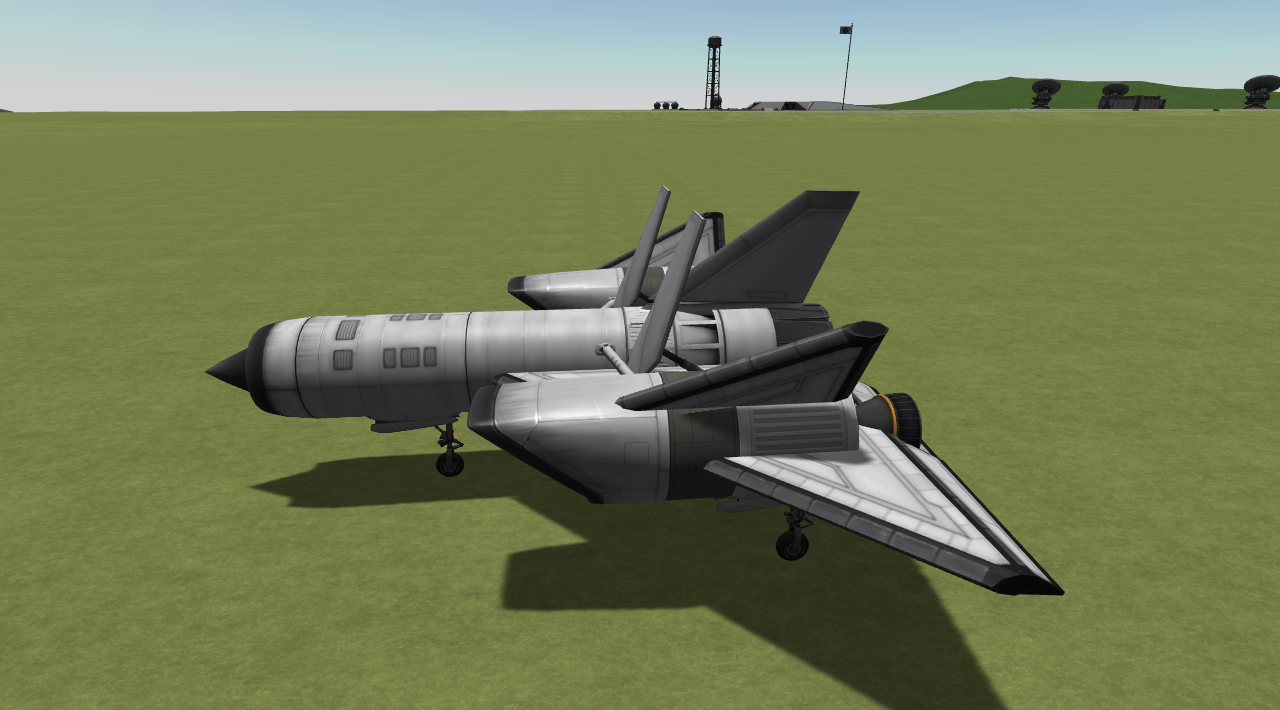 Description
A stock aircraft called Tiny SSTO. Built with 36 of the finest parts, its root part is ServiceBay.125.v2.
It is a light SSTO at 8.9 tons, and has about 400m/s of extra DV after reaching LKO. You may add shielded docking port on the bottom of the plane to refuel, but the kerbalnaut is unable to move, otherwise he/she will not enter the service bay again. Engines are a whiplash and 2 terriers. You need to rotate the craft to get the solar panel (inside the service bay) working.
Built in the SPH in KSP version 1.10.0.
Details
Type: SPH
Class: spaceplane
Part Count: 36
Pure Stock
KSP: 1.10.0