A Slightly Realistic Saturn V
Paste a url where
this mod
can be downloaded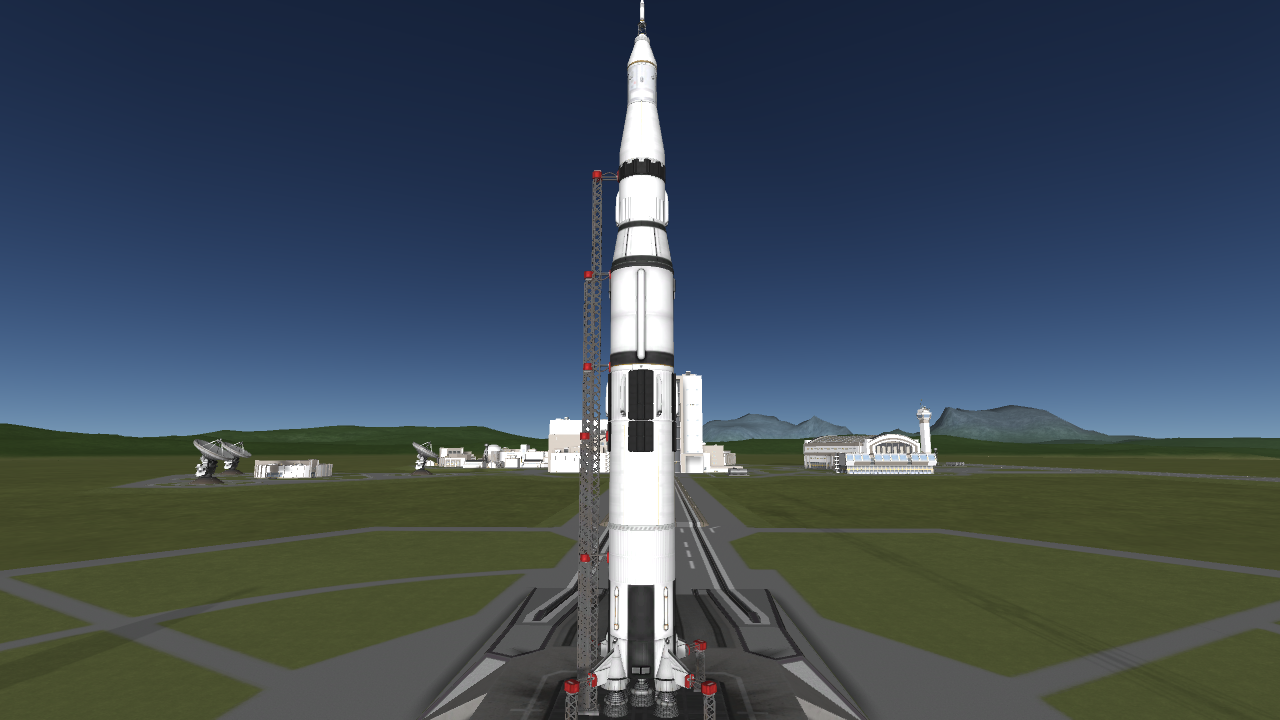 Description
A stock rocket called A Slightly Realistic Saturn V. Built with 267 of the finest parts, its root part is mk1-3pod.
Built in the VAB in KSP version 1.10.0.
Nothing to special.
The black strakes on the top of the first stage and inter-stage are made with grip pads, as well as the top band on the third stage to make it look a bit more realistic to the real paint scheme
The lander has 80 parts in total.
Standard Launch profile and Munar Transfer and landing.
Have fun and don't crash!
Pretty Neat.
Details
Type: VAB
Class: ship
Part Count: 267
Pure Stock
KSP: 1.10.0