Paste a url where
this mod
can be downloaded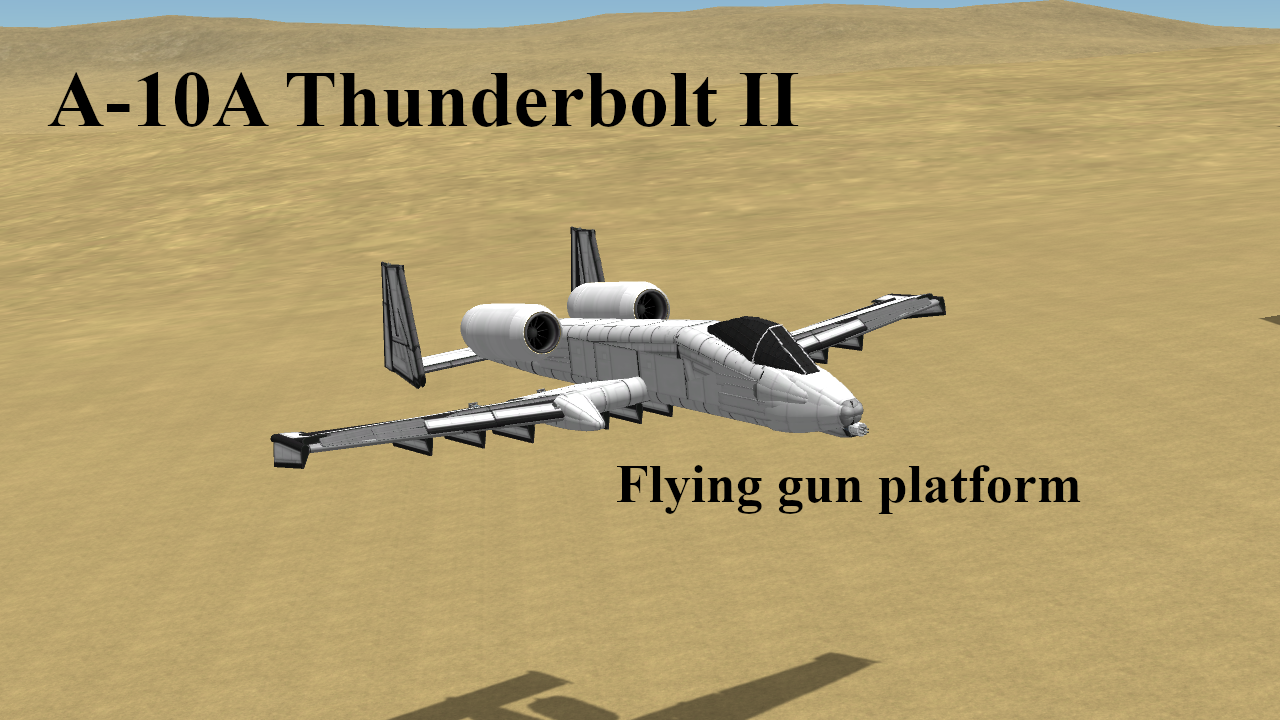 Description
A stock aircraft called A-10A Thunderbolt II. Built with 477 of the finest parts, its root part is strutCube.
Built in the SPH in KSP version 1.11.0.
It can fly, it can brrrrrrrrrrrrrrrrrt
Thank you Pieliker for the lightner.exe and thank you Specops for the other screenshots
Have fun and don't crash!
Details
Type: SPH
Class: aircraft
Part Count: 477
Pure Stock
KSP: 1.11.0