Kerboliner Mk3, Extended Range
Paste a url where
this mod
can be downloaded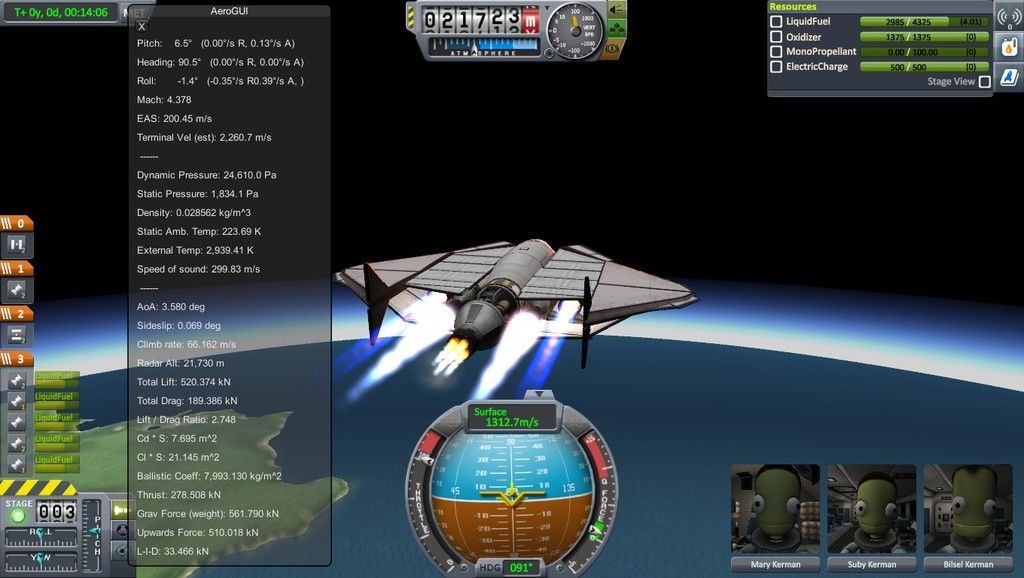 Interplanetary Mk3, seats 20 Kerbals. Can get out of Kerbin with easily enough delta V to reach Minmus, probably a straight shot to Duna or beyond.
Has ISRU, a docking port and lift engines.
Has no trouble getting out of Duna but does struggle leaving Laythe with enough fuel to go anywhere - with higher grav worlds, really needs the booster engines it leaves behind on Kerbin.
Details
Type: SPH
Class: spaceplane
Part Count: 123
Pure Stock
Do you really want to downvote this?
Don't forget, people build craft at all skill levels, just 'cos something is 'newbish' doesn't mean it needs hatin'.
It will cost you 5 of your own points to downvote
So only downvote craft that are totally unusable, not the craft pictured or have NSFW content with it.
(if the craft gets taken down you'll get your points back)