Paste a url where
this mod
can be downloaded
Details
Type: SPH
Class: spaceplane
Part Count: 46
Mods: 3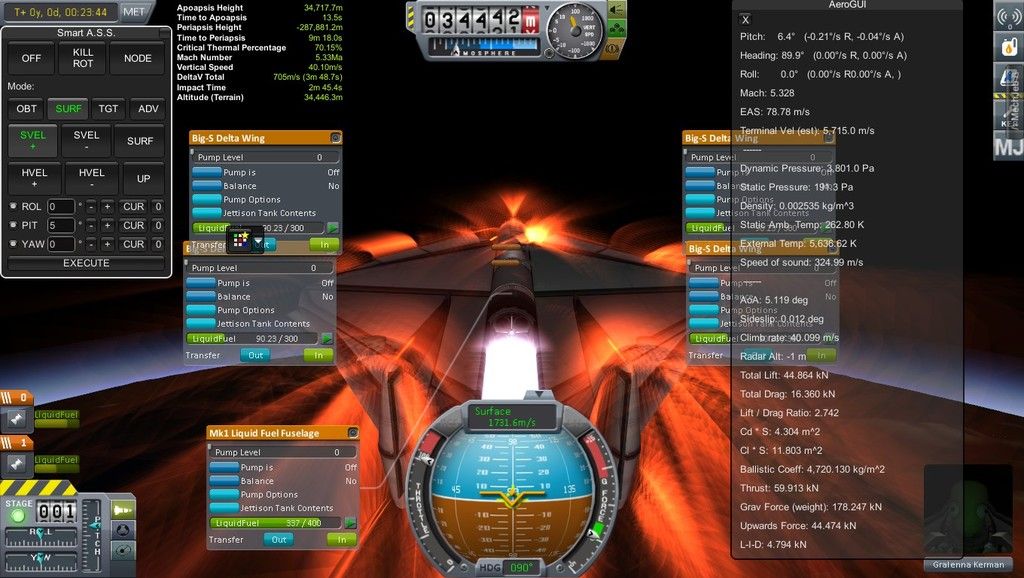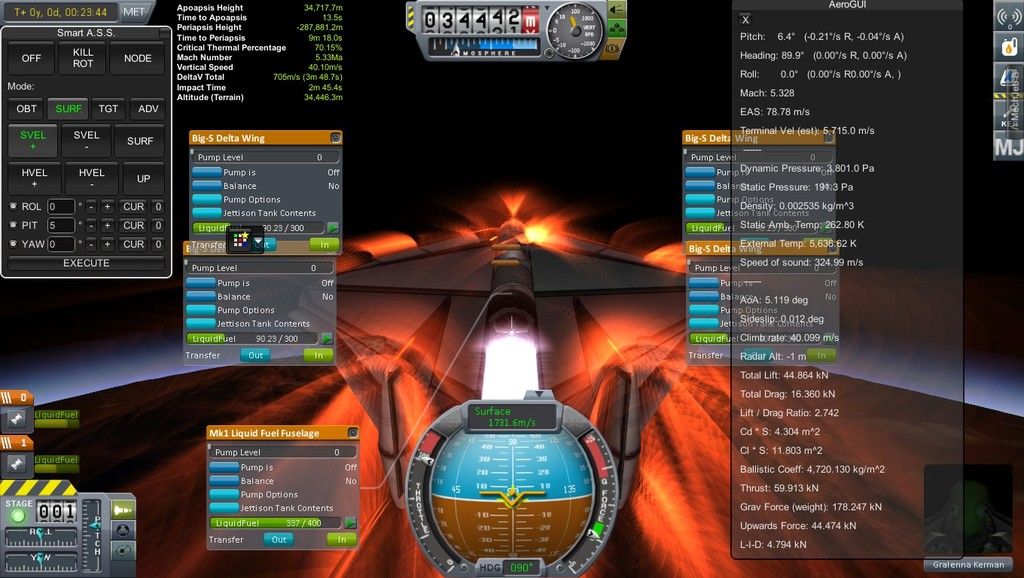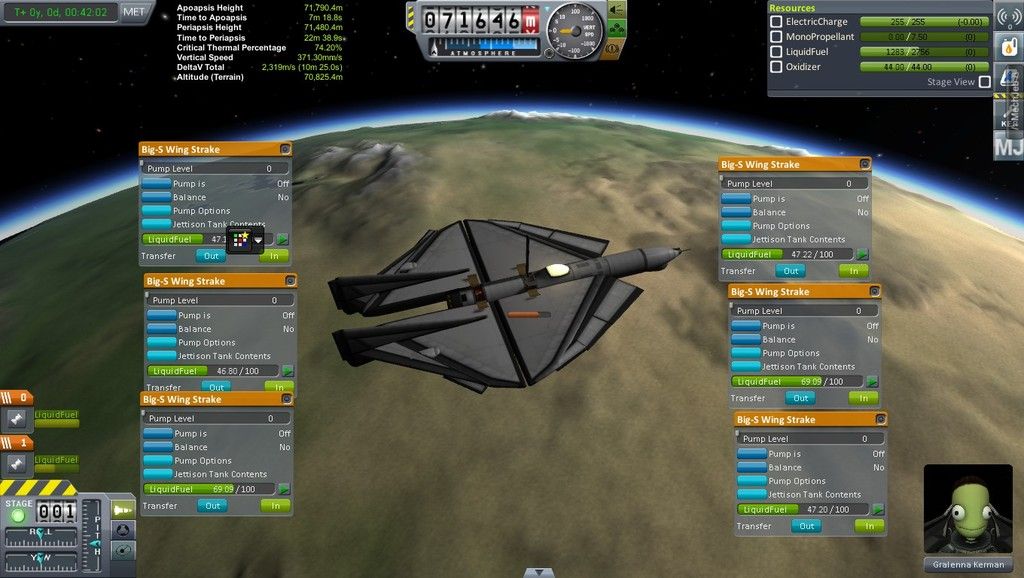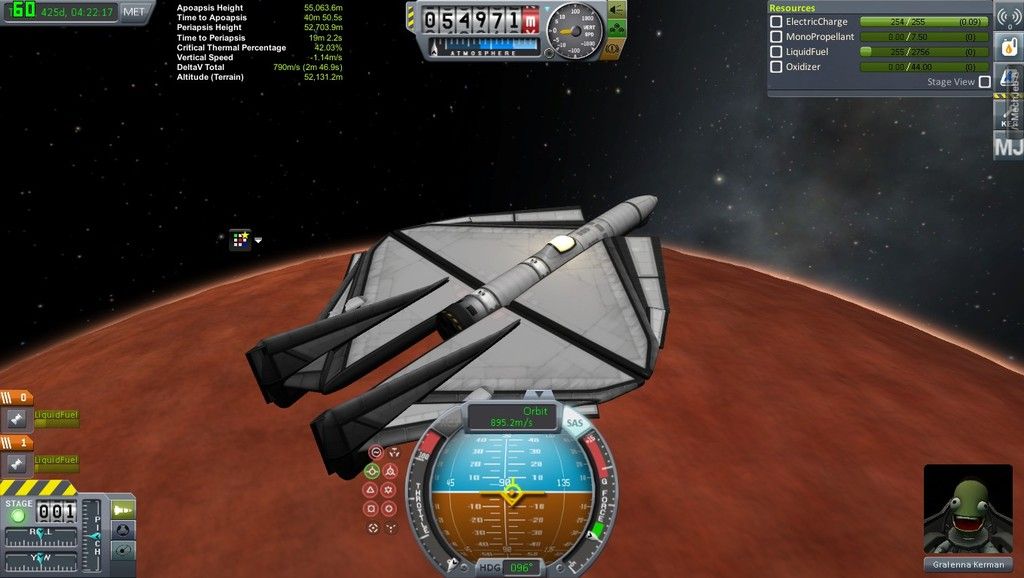 KSP 1.1.2 and my first Single Stage to Duna vehicle ! Stalling speed under 40m/s on Duna, has Vernor lift engines in the service bay to reduce landing speed to under 25m/s. As you might be sending your scientist alone, features a Fly By Wire hub, Mechjeb module and Kerbal Engineer flight computer.
First pic - 27 minutes and we're still not done leaving the atmo.. Second Pic - In orbit, the Delta V readout from Kerbal Engineer is wrong because there is still more fuel on the ship than the NERV engine's feeder tanks can hold Third Pic - After landing on Duna, we climb to orbit with 790m/s for the return leg. As it happens, that's enough to bring our PE well below the orbit of Kerbin, just gotta wait for a launch window.
Mods
KerbalEngineer
MechJeb 2
Squad (stock)
Do you really want to downvote this?
Don't forget, people build craft at all skill levels, just 'cos something is 'newbish' doesn't mean it needs hatin'.
It will cost you 5 of your own points to downvote
So only downvote craft that are totally unusable, not the craft pictured or have NSFW content with it.
(if the craft gets taken down you'll get your points back)